Windy & Warm Wednesday
Our temperatures will continue to trend well above average by over 15º.
We can thank a surface high weather regime for these May-like temperatures. The surface high pressure will begin to move off to our northeast by tonight.
Think of the high pressure as our "protector"–once it moves away, our rain chances return.
Satellite from this morning shows some cloud cover heading our way: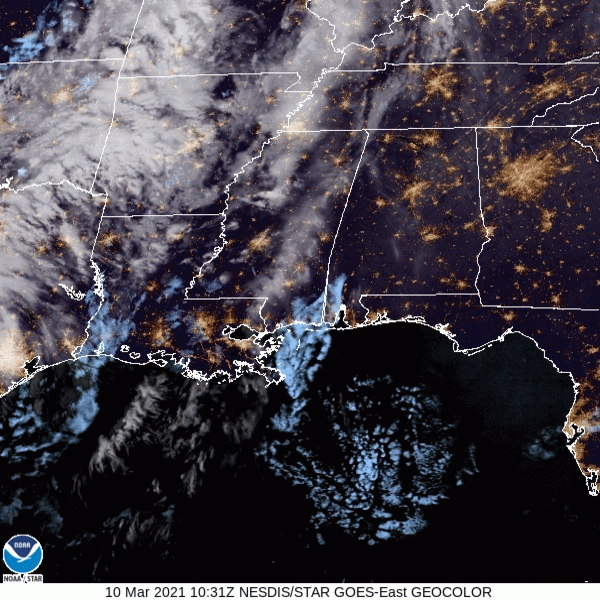 Wind gusts today could reach 25-30 mph. That's enough to definitely sweep a hat off your head, but it's also enough to blow away any unsecured yard items.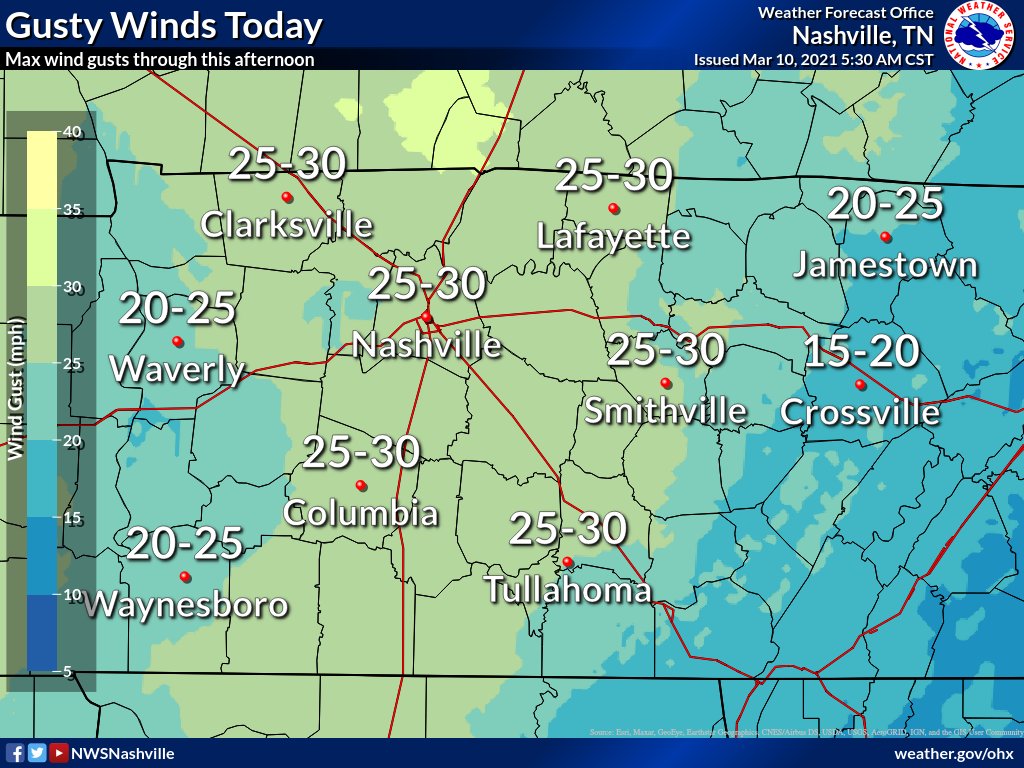 Also–hold off on planting in your garden. I know it's tempting, but we all know what it's like to ride the rollercoaster of Nashville weather. We typically dip below freezing at least once during late March & early April. Don't do that to your plants.
Next Few Days Bring Rain Chances
Warm temperatures will allow for some convective activity to develop throughout the day Thursday. Nothing strong or severe is expected.
This round of scattered showers should stay off to our northwest, maybe clipping Davidson County. Williamson looks like it will mainly stay dry. Here's the HRRR model's solution: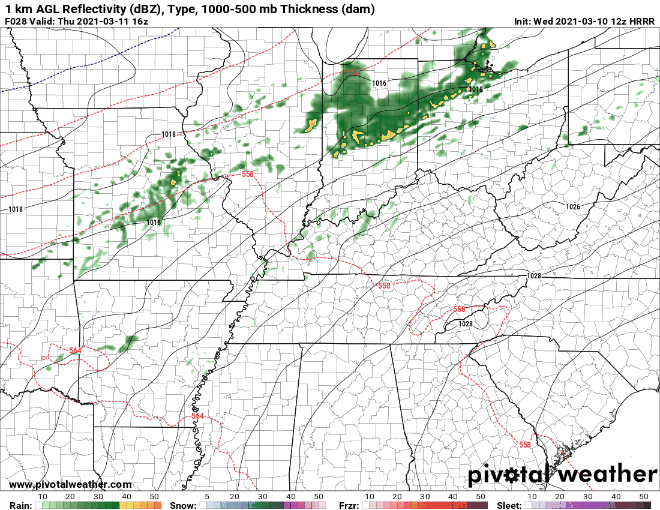 ---
Friday and into Saturday, more showers may form.
Very scattered showers.
Here's the GFS's take on our Friday rain chances: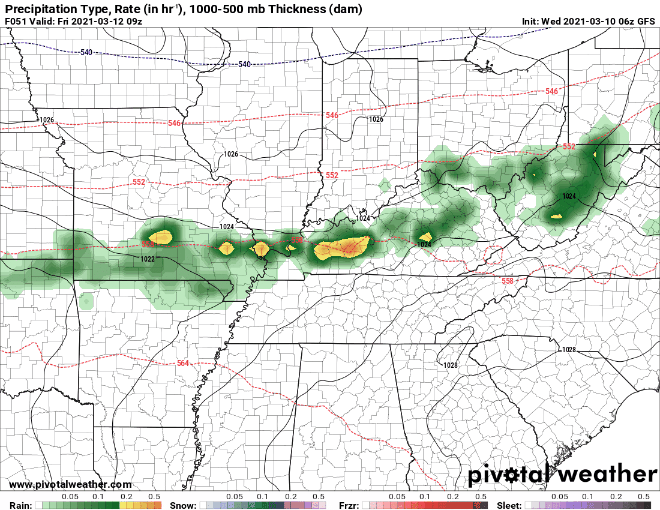 The Euro shows a similar solution. It's slightly less liberal with the rain on Saturday.
By Saturday night, our rain chances should diminish, and our temperatures will return to near seasonal norm values.
More Significant Rain Event Monday
Also, potential for storms. That's not included in the heading because we are unsure of how much thunderstorm activity to expect. Right now, the instability is lacking for this to be a widespread severe event.
Will continue to wait for additional model runs and forecast analysis and interpretation before mentioning more widespread convection with potential of thunderstorm activity.

-NWS Nashville Area Forecast Discussion
Aka, we don't know exactly what's going to happen yet.
What you should do: count on rain Monday into Tuesday, with maybe some rumbles of thunder.
What you shouldn't do: panic.
Until then, enjoy the warm weather today!