Editor's Note: On this day in 1917, Nashville received 7 1/2 inches of snow. Give yourself about 30 seconds to immerse yourself in that scene, then proceed with reading this awesome forecast.
Warming up nicely out of the 40's today with lots of sunshine.
We are actually above average today with our high temp. Typically it is around 57 for this time of year.
A weak cold front will move through later today. The good news is no rain as a result of that. It will just cool off a bit for Friday. We will still see some sun tomorrow, just with more clouds in the sky.
Beautiful, Dry Weekend in Store
Can you believe the forecast is staying so quiet and actually giving us consistent nice weather? Me either.
Saturday and Sunday look to be nice and sunny with mild, cool highs and no rain in sight. Perfect for any outdoor weekend plans.
Staying Quiet Into Next Week
Monday, Tuesday and Wednesday of next week are going to be dry and stay sunny as well.
We will also we staying above average temperature wise with highs near or at 70 all three days.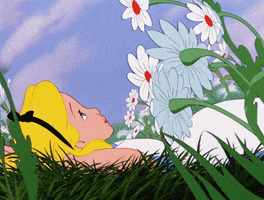 The next real rain chance could be next Wednesday night, but we'll cross that bridge when we get there.
Enjoy your week/weekend in this beautiful weather!