Strong to severe storms are possible today and tonight.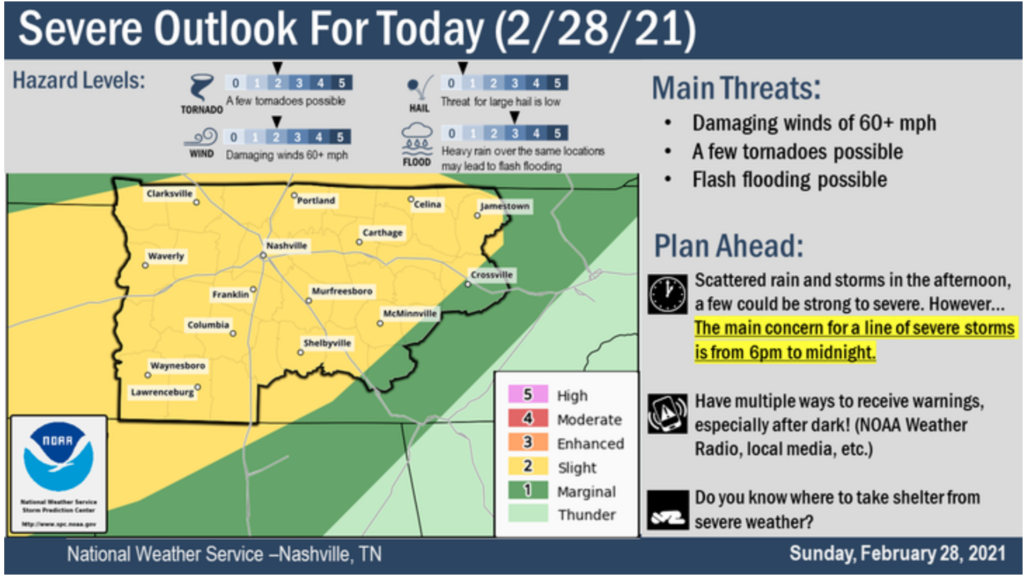 Tornadoes are possible in Middle Tennessee, including Davidson & Williamson Counties of course. That's the area we cover.
Around lunchtime we see our atmosphere begin gathering tornadomaking ingredients.
Storms should develop by mid afternoon. These storms are expected to move north of I-40 and, if the HRRR model is correct, get into Nashville around 4 PM or so. ETA may be earlier, so check our Twitter for updates. After that, a few hours after dark, a main line of strong/severe storms will sweep through in a robust storm line. The HRRR model illustrates:
The atmosphere may support tornado development during both times. The Storm Prediction Center (SPC) puts the probability of a tornado happening within 25 miles of you at 5%.
Another SPC forecast tool, below, puts that tornado probability between 4% and 7%: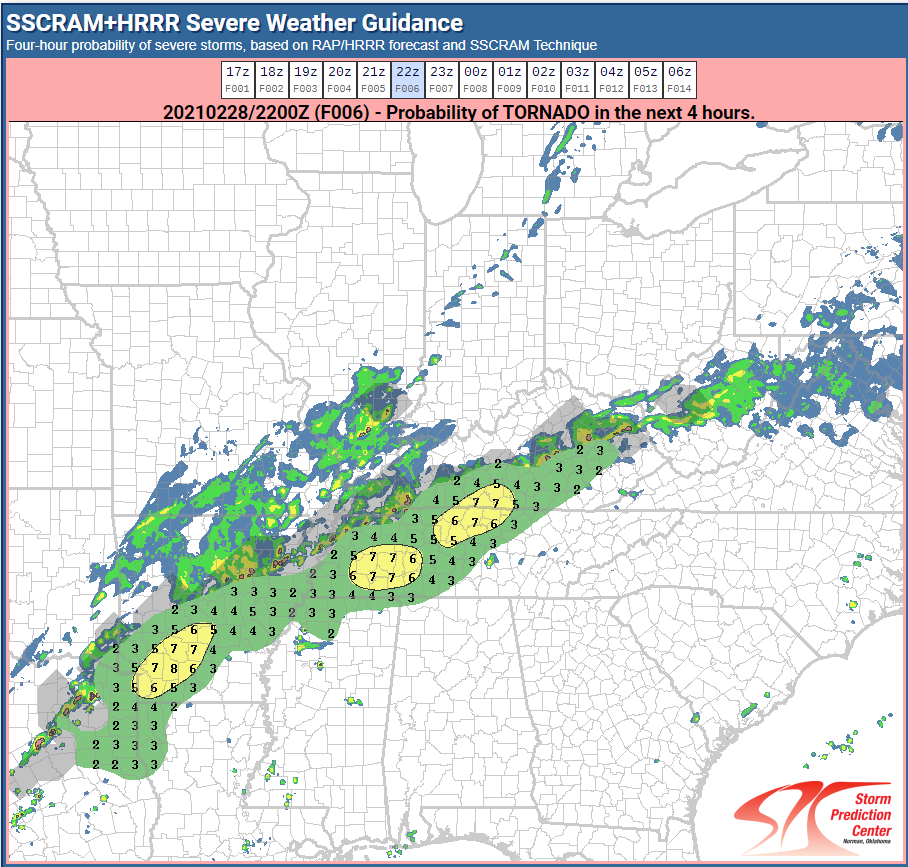 Damaging straight line winds inside the storms are more likely than tornadoes. The SPC probability for that is 15%. These winds can knock down trees, power lines, and even cause damage to cars and buildings.
Of course with severe thunderstorms, the risk of hail is always a factor. The hazard level for that is pretty low, but cannot be ruled out.
A Flood Watch remains in effect. Storms today and tonight should bring additional excessive rainfall. Flash Flooding is possible.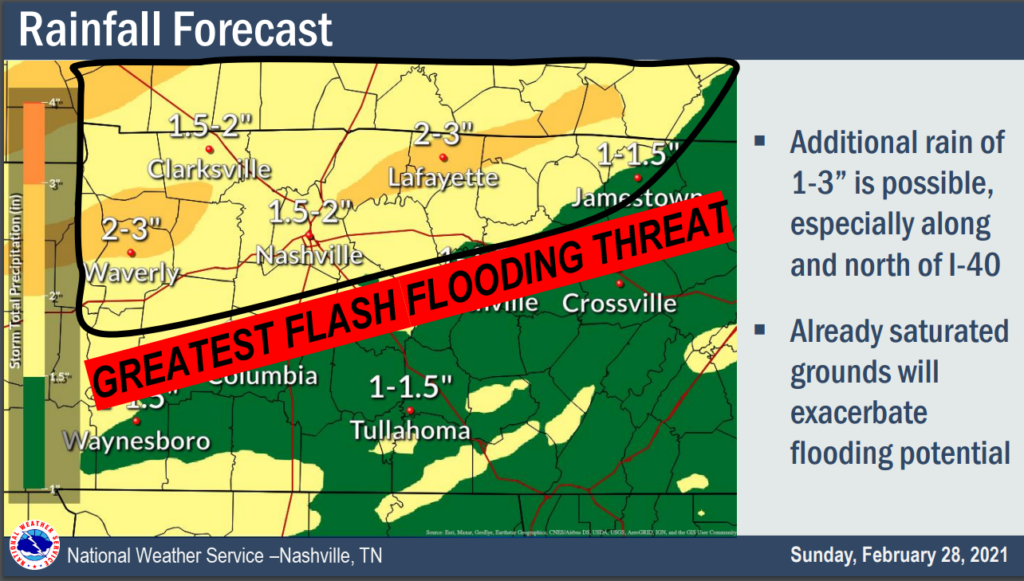 With more significant rainfall expected today on top of what we have already had, flash flooding is our biggest threat today and tonight.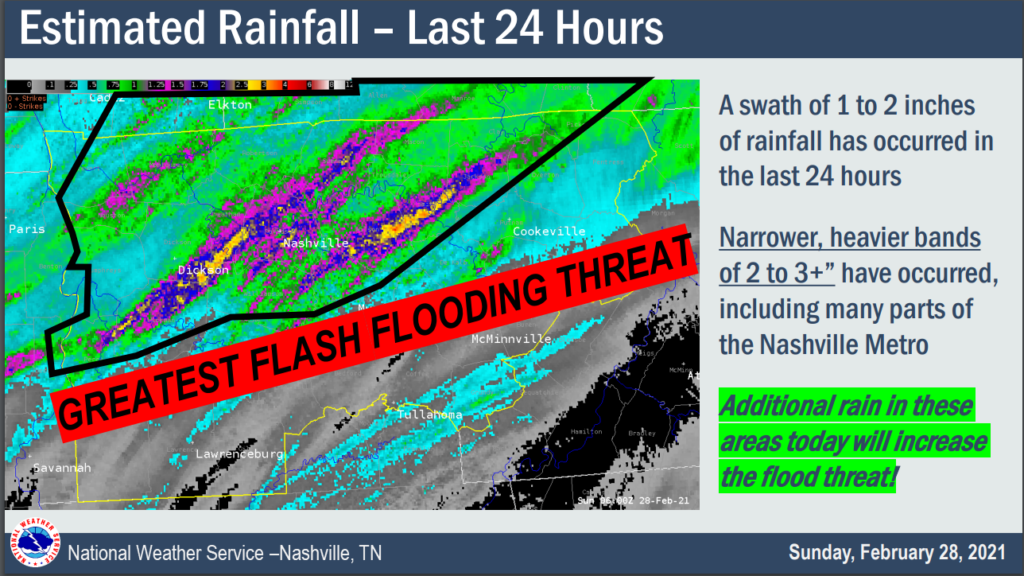 Never attempt to cross a water-covered road.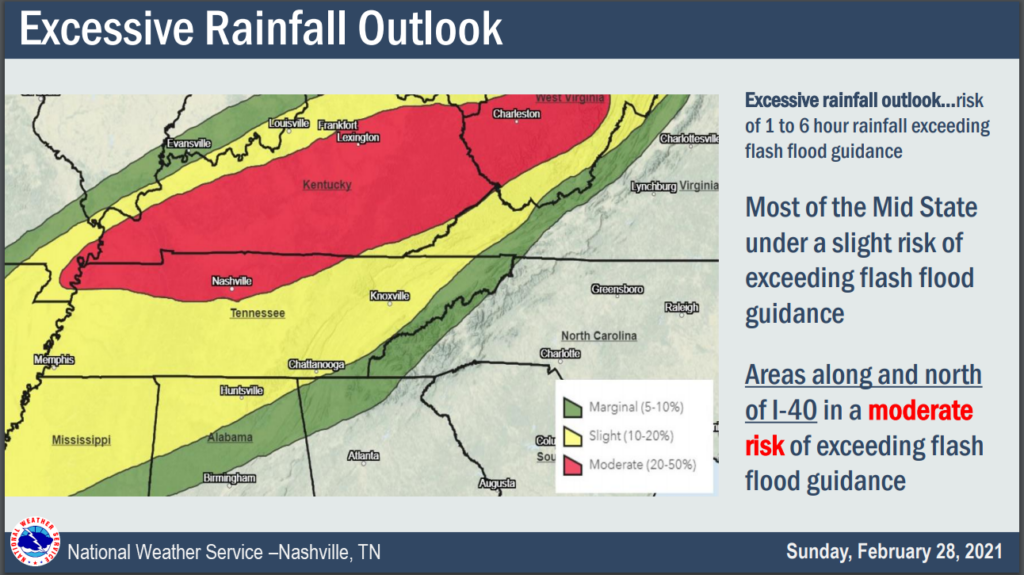 Flooding will continue through Monday as well. Mainly with rivers, streams, etc. Many rivers are already into flood stage. You can track them here.
Have your weather plan ready to execute. Be sure you have a way to receive weather information throughout the night and especially in case of power outages and signal losses. Those new to, or confused by, severe weather terminology should review this information.
We'll be with you all the way through this today and tonight.
Cooler and drier Monday.