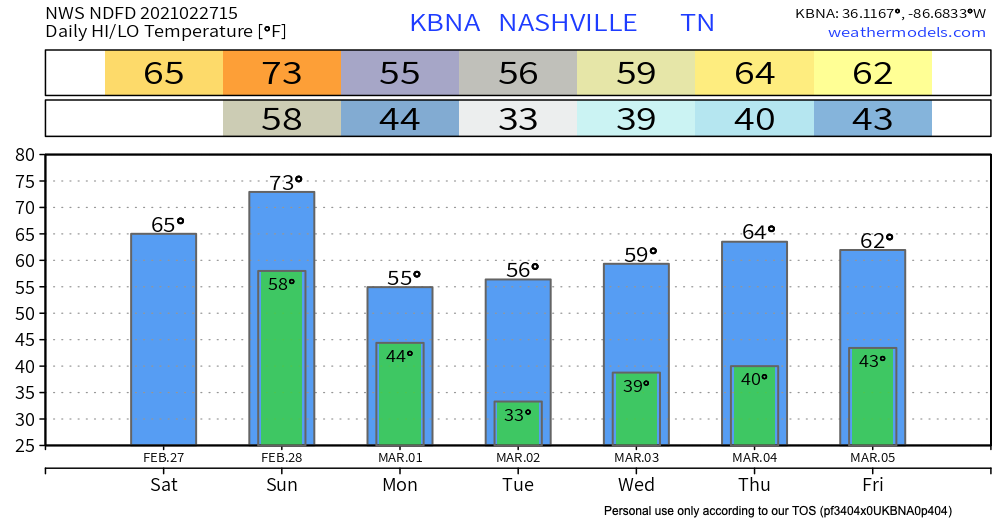 Storms on the Horizon this Afternoon
Heavy localized rainfall and thunderstorms remain for the majority of the afternoon into tonight. The producer for this lineup is caused by a developing warm front moving northward over the area.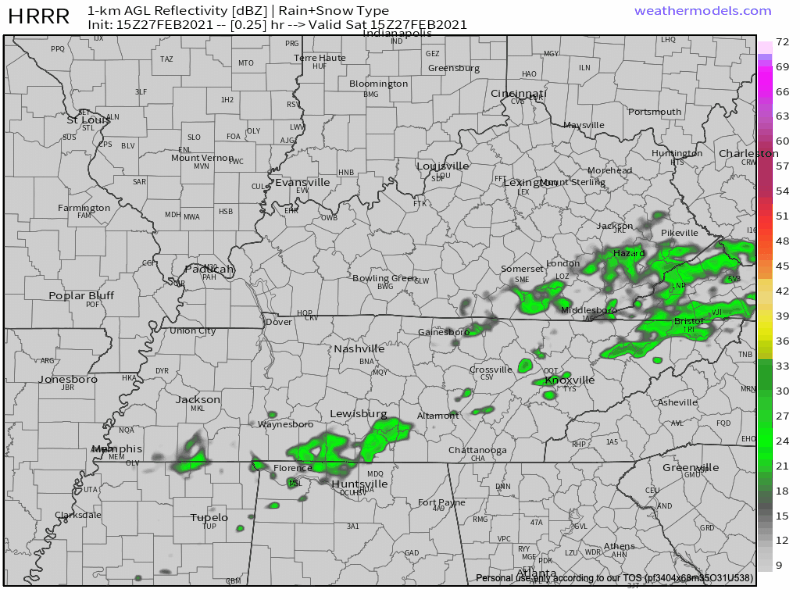 Mostly spotty showers and passing light rain will prevail from now until the late afternoon. The heaviest of rain does not appear to move over Nashville until around 8 PM tonight.
These heavier showers are developing along a frontal boundary, so it will come and go quickly overnight. Rainfall estimates through tonight are looking to be close to a half an inch total.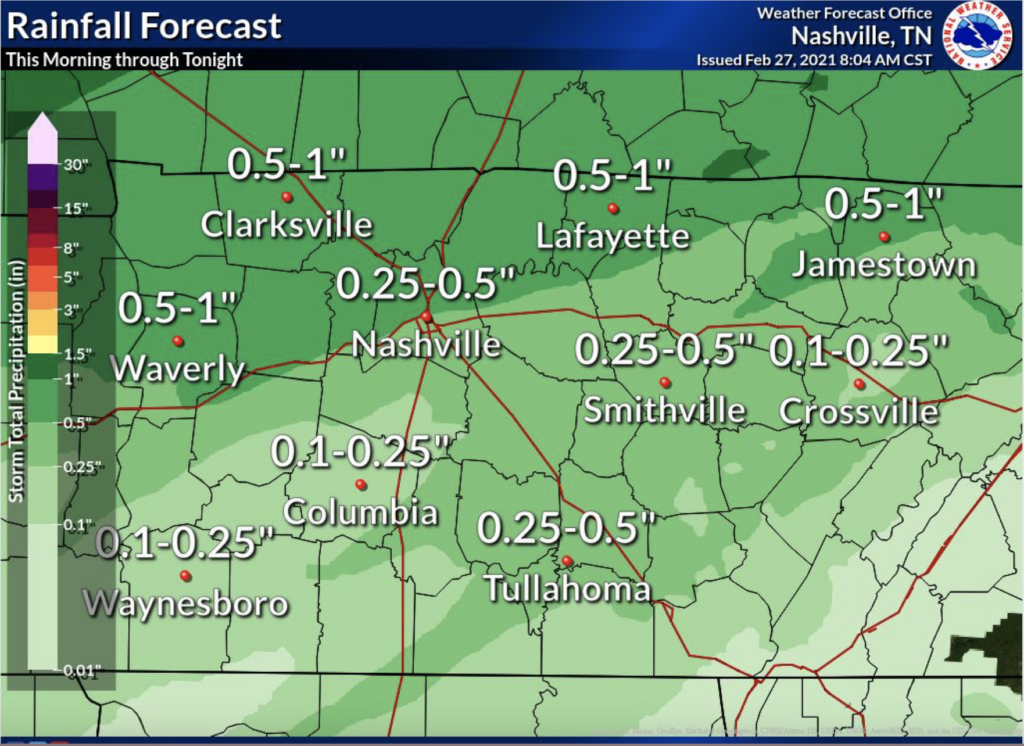 We get a break from the rain after the showers and thunderstorms lift north this evening until more showers and thunderstorms move in from the west tomorrow afternoon.
Trailing this warm front is a cold front that will drop into the mid-state but Sunday. Rain showers continue throughout tomorrow, but we're expecting heavier rainfall tomorrow night into Monday morning.
Main threats: Damaging winds and possible hail.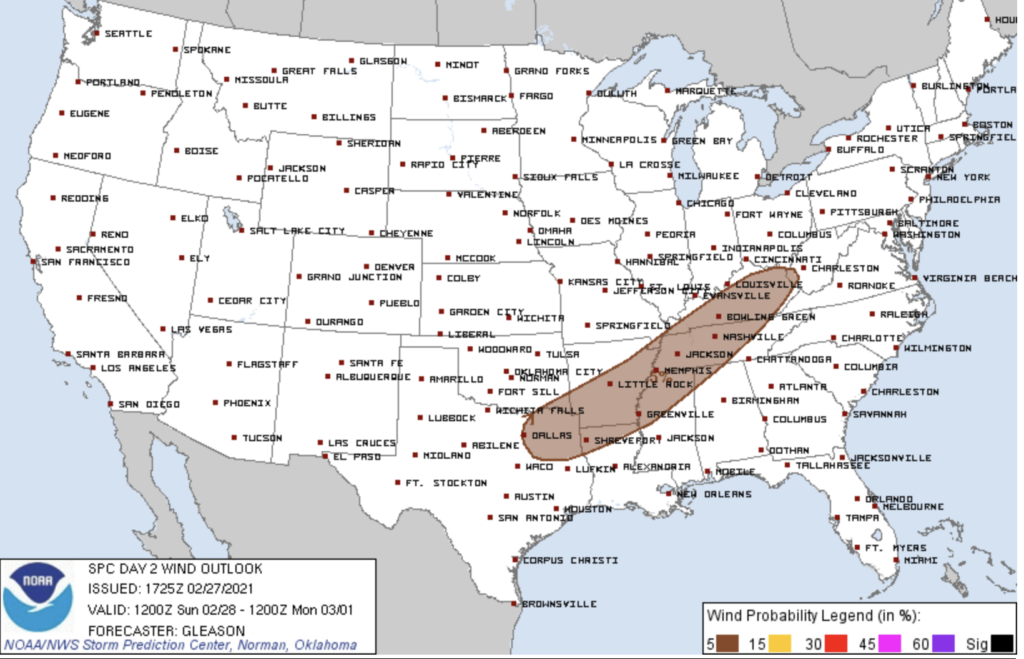 Sunday/Sunday night will be the biggest threat for flooding potential since the bulk of the rainfall is expected.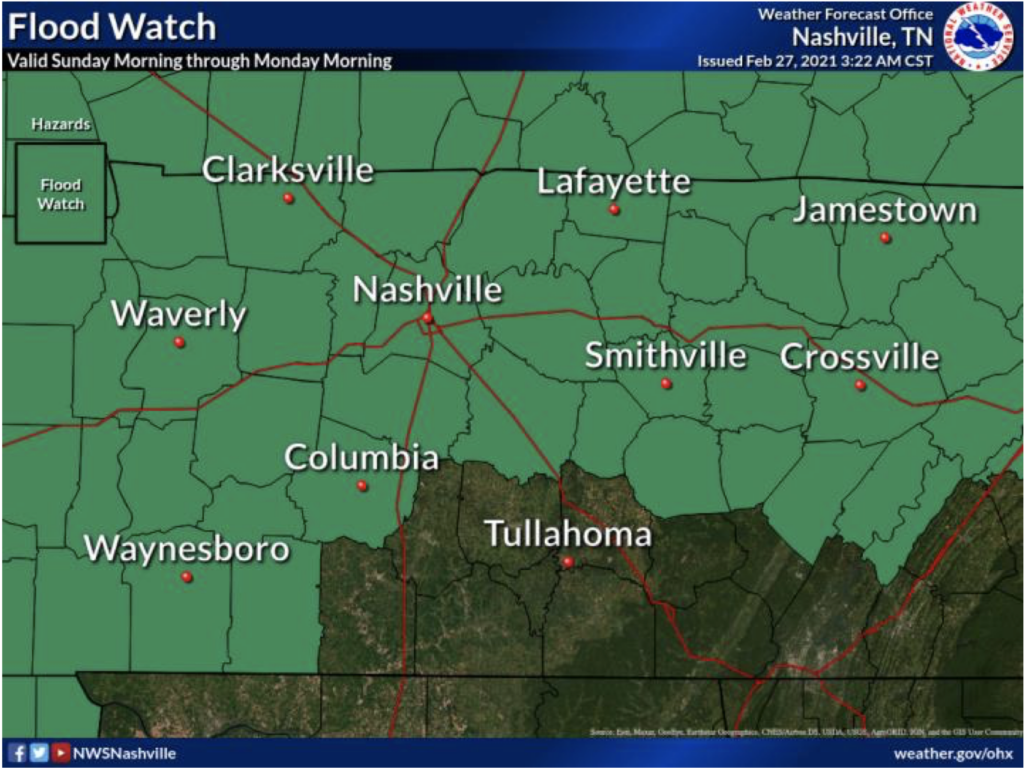 A Flood Watch is in effect for Davidson and Williamson County from 6 AM Sunday to 6 AM Monday.
Late Sunday afternoon into the evening is when we'll see a line of heavier showers move over the area.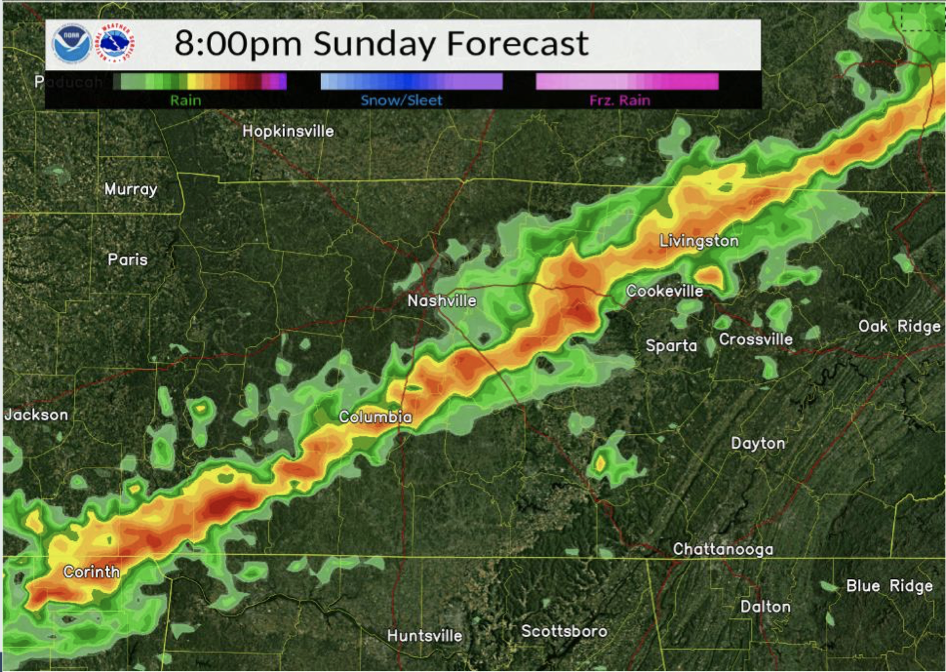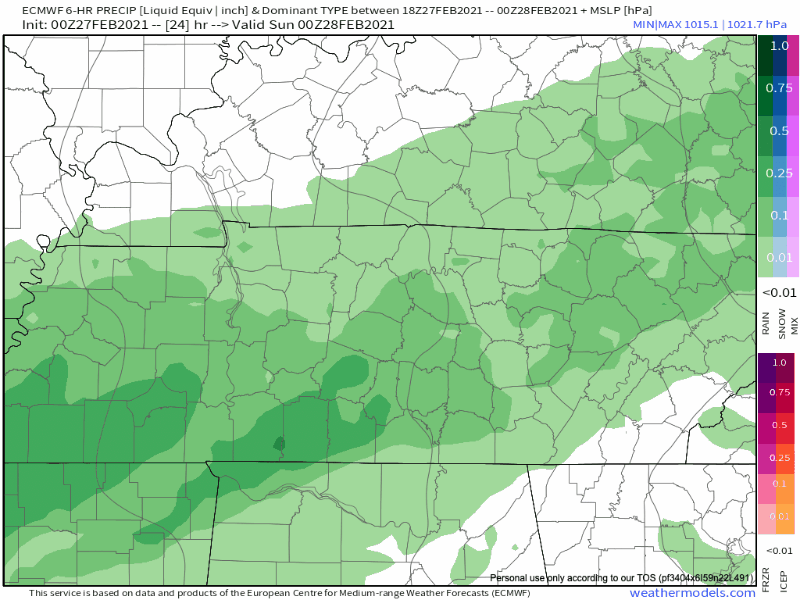 The main concerns are strong, gust winds, heavy rainfall, small hail and a possible isolated tornado.
Rainfall Estimates
This weekend is a soaker with Nashville looking to reach nearly 3 inches of rain.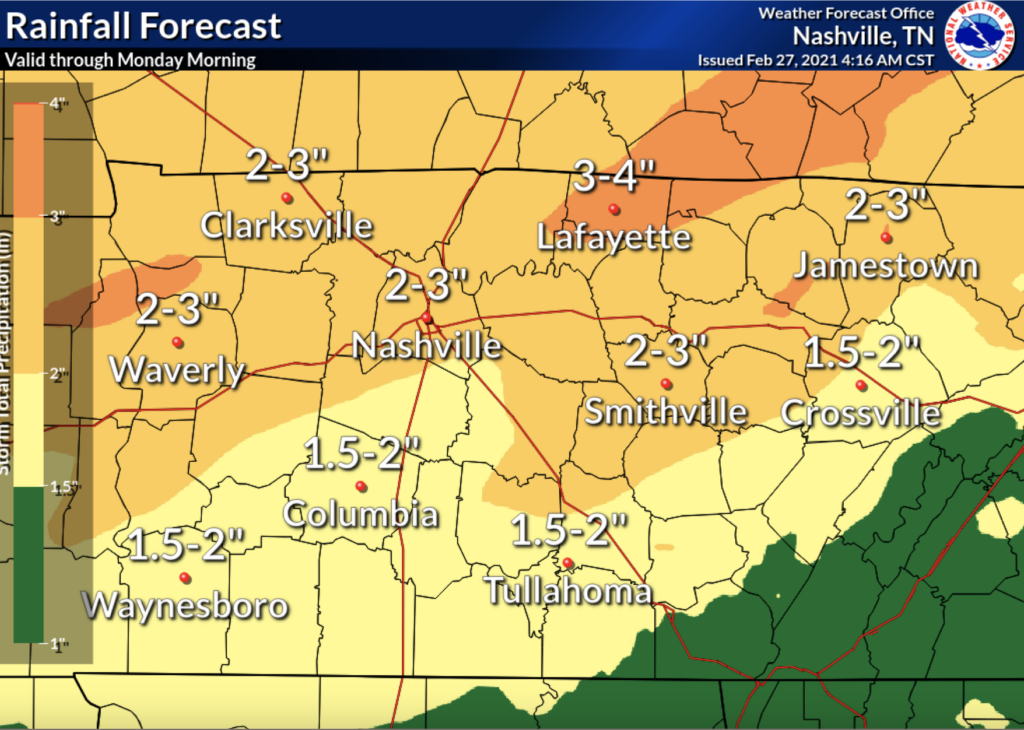 Luckily, we dry up Monday and Tuesday morning with another chance of showers late Tuesday night into Wednesday.
Until then, Happy Saturday!