After dark a weak cold front will move through, pushing a few light, scattered showers ahead of it. No big deal.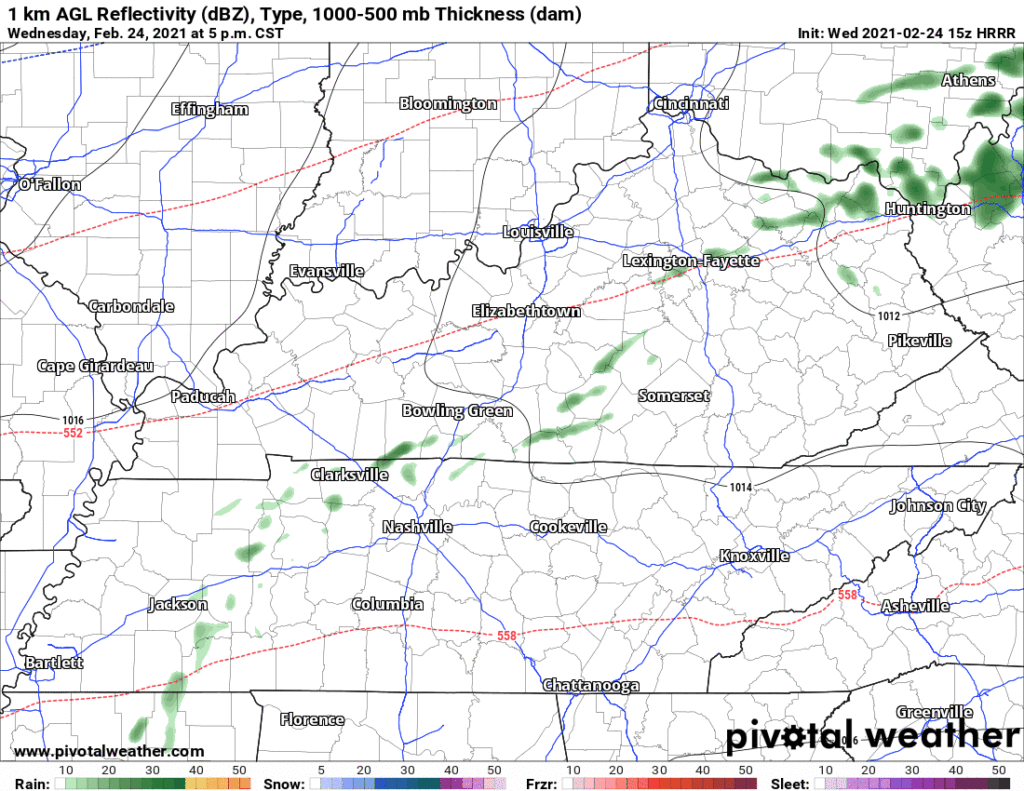 Much Colder Thursday
Cold air will file in overnight, waking up to 37°, high only 54°. It's still winter.
Here Comes Rain
ETAs and ETDs are fuzzy right now. Models disagree on when waves of rain will begin and end.
It starts as early as Thursday night and should end sometime Tuesday. Rain will turn off and on the entire time. Most of the rain should fall Sunday through Monday.
Watch the yellows pop up below on the GFS model for Sunday and Monday. That's a warm front stretched across Middle Tennessee with "training showers." Those are showers that run across the same tracks like train cars on the tracks.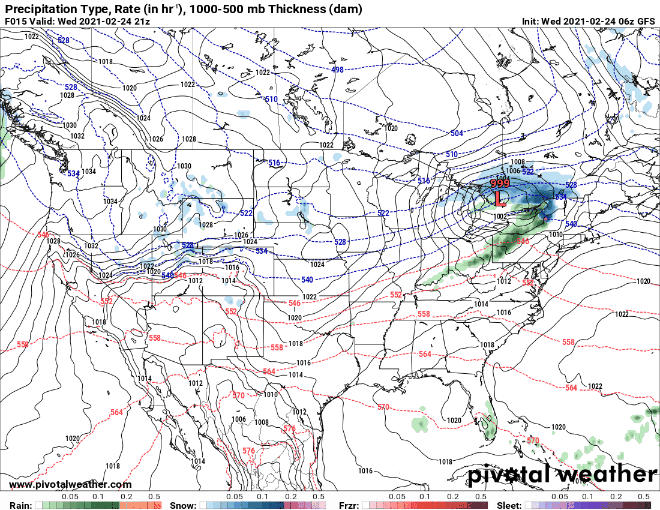 Total rainfall for the entire event should range from 4″ to 6″.
Sleet and snow last week saturated grounds. Heavy rain will not absorb as much as it will run off and introduce flooding concerns. This causes concerns for rises on rivers, creeks, etc. If the rain comes in waves it'll allow time for our river systems to drain it off. Rain may not break on Sunday and Monday, when flooding may become an issue.
Below we see running 24 hour totals. Notice the dark colors Sunday and Monday. Time stamp is at top, middle.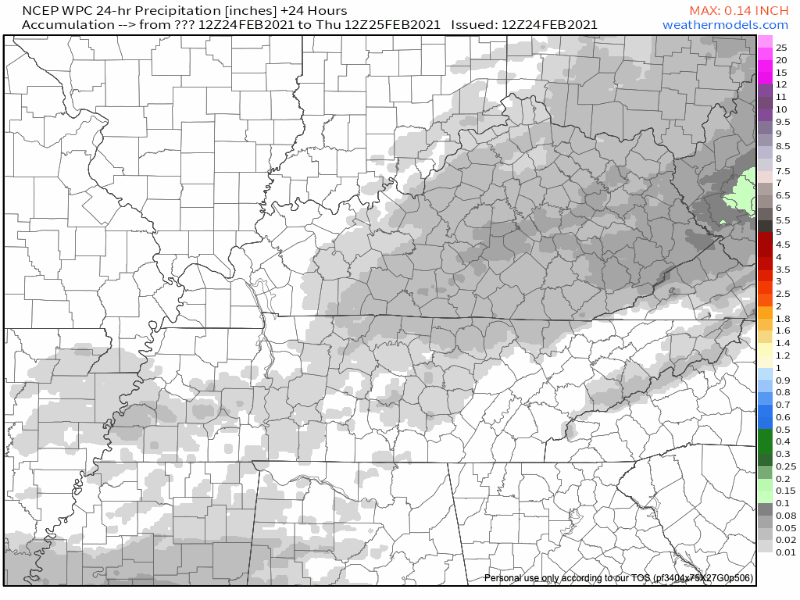 For now, models are in agreement for significant rainfall, but things could still change and reduce or increase the amount our area will receive. Current thinking — subject to change — here: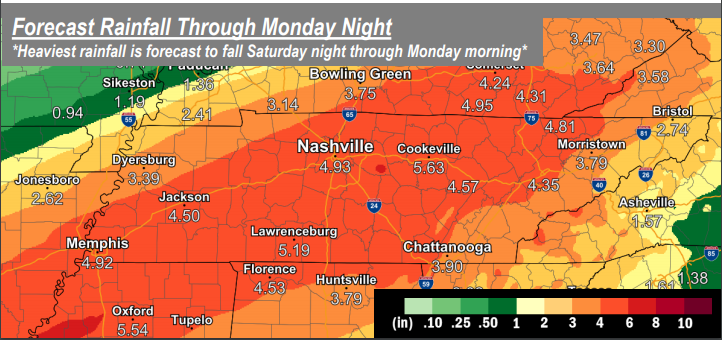 Check your roof for any lost shingles. This soaker is going to test it.