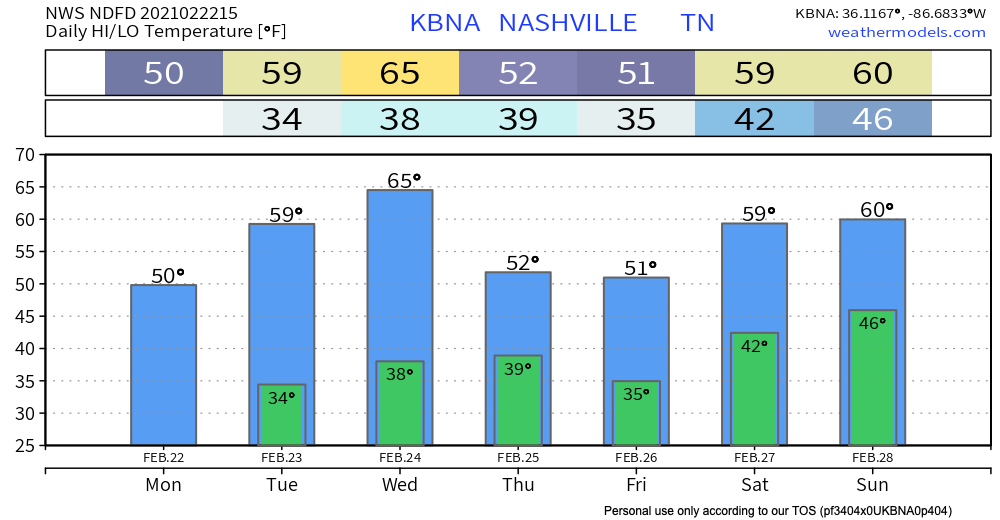 Here Comes the Sun
The surface front that brought some showers early this morning is making its final eastward exit out of the Plateau.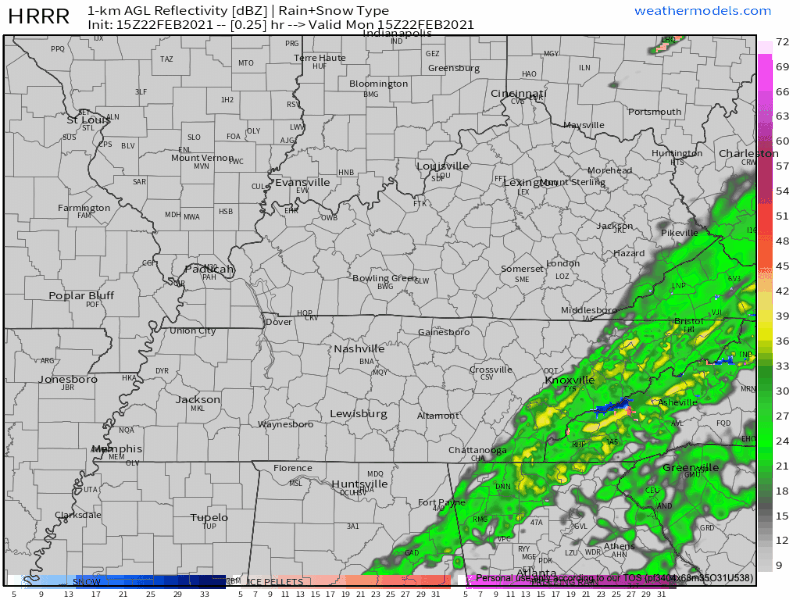 Clearing skies today will stick around with us for a good portion of the work week with mild temperatures in the 50s and 60s.
Our warmest day this week: Wednesday.
Slight Chance of Rain on Wednesday Night
But it probably won't happen. A weak surface front will drop into the area Wednesday night but no one really thinks it'll squeeze out showers.
Weekend Soaker
It's looking to be a pretty wet weekend. The bulk of precipitation makes its way in on Friday as a warm front moves over the region, bringing widespread showers to the area for a majority of Friday and Saturday.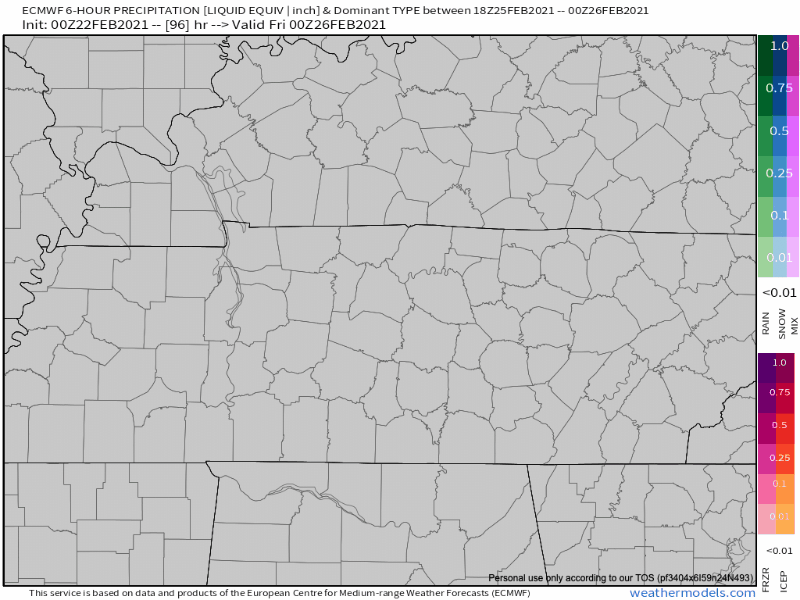 Timing is unclear right now. Best guess right now is rain most of the day Friday.
Both the Euro and GFS models agree on rain on Friday. The GFS stops the rain Saturday, but the Euro keeps us raining through Saturday.
Heavier rainfall is expected Sunday into Monday as another warm front sets itself up over the area.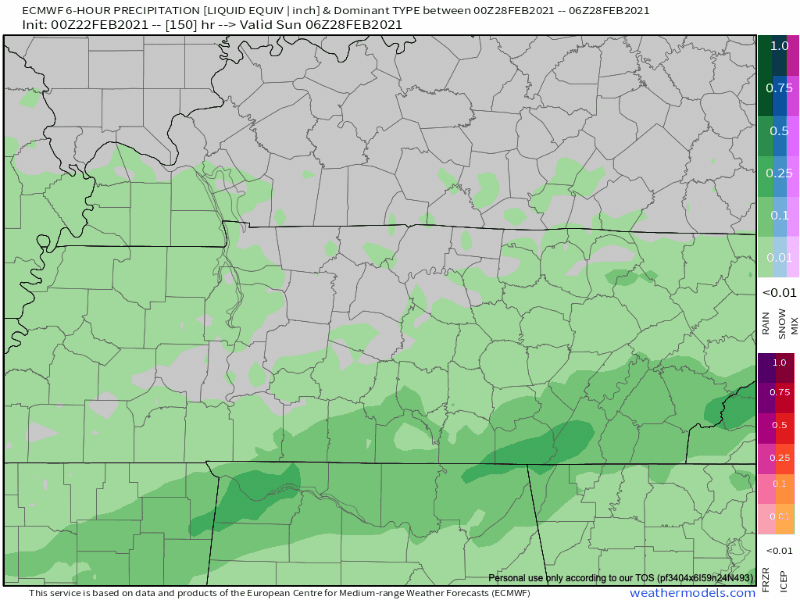 Editor's Note: We're approaching the one year 3/3/20 tornado anniversary. Models show that week we will transition to more of a stormy pattern than a wintry pattern. Meaning, we are more likely to have thunderstorms in March than snow, so the change from snow szn to storm szn is underway. Take a moment to think about your tornado preparedness.
Within the next 7 days, rainfall totals for Nashville are looking to be just shy of 2.5 inches. Most of that should fall Friday through next Monday.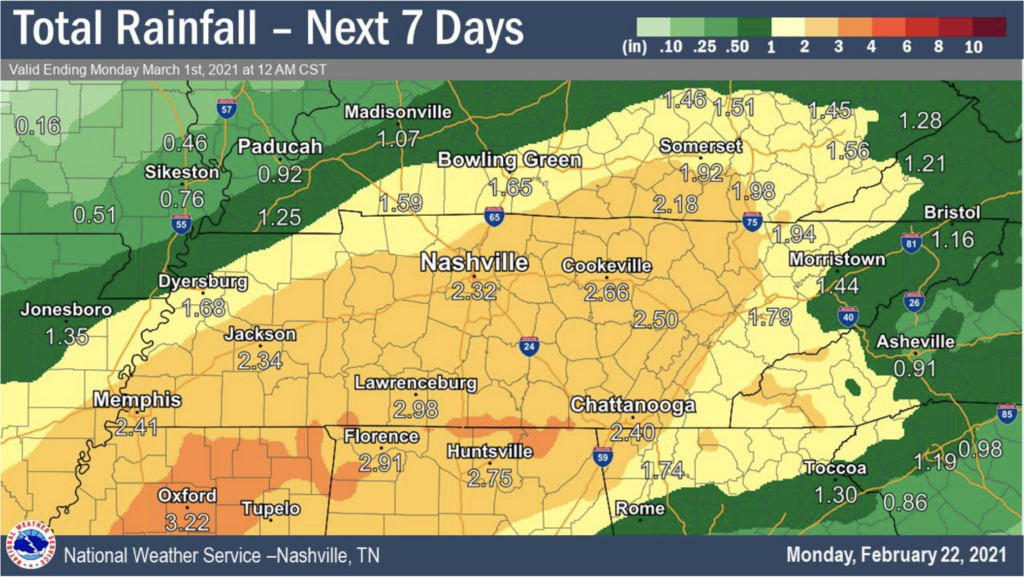 We'll have more on this as the time gets closer.