Enjoy the Sunday Sunshine!
A beautiful day awaits with high temperatures around 50º. Lots of melting will take place. With that being said…
Ice missiles are still a threat. Continue clearing off the tops of your vehicles.
Keep an eye on your ceiling. There might still be ice in your gutters blocking the water's path off your roof. The only way for it to go is down… into your house. Clear your gutters of ice if you can.
---
A cold front will pass over Middle Tennessee tonight and bring some rain along with it. The most recent HRRR model run shows rain beginning tonight around 10pm and ending tomorrow mid-morning.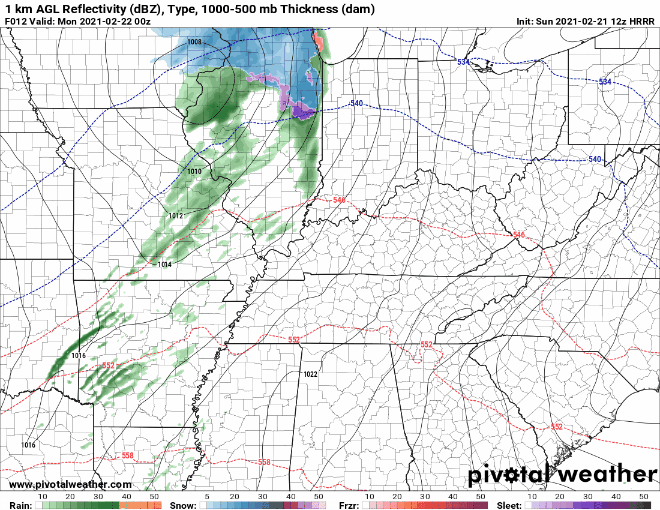 Rain totals will approach 0.3".
Our temperatures will remain above freezing overnight, so we have no concerns of anything frozen. The rain will wash away most of the remaining snow/ice, so say goodbye to your beloved snow creation.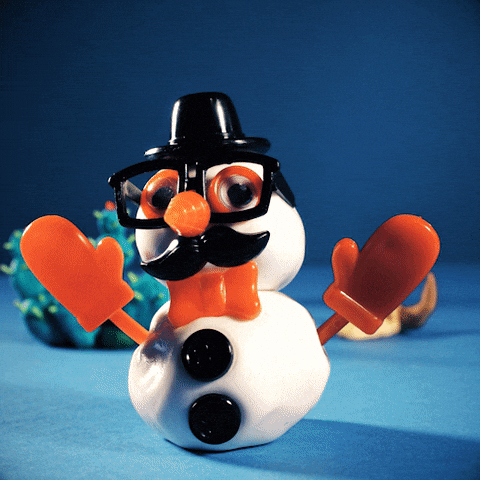 Gradual Warm-up This Week
The main story this week is the warm temperatures. Yes, you're seeing that correctly. 60's on Wednesday!
Another front will move over us Wednesday night bringing a few light showers along with it.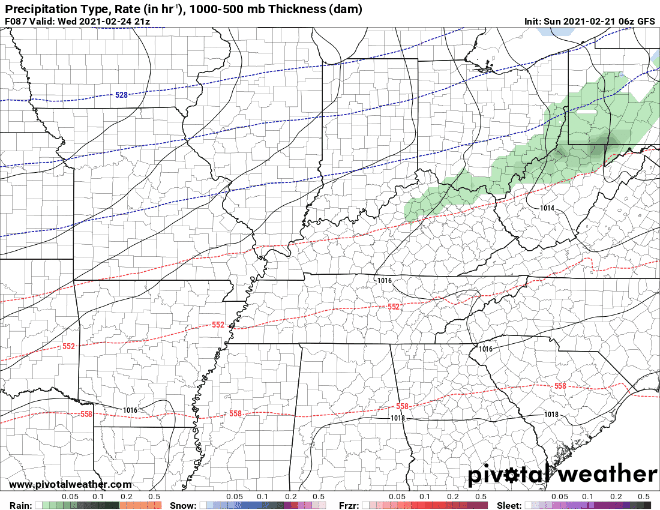 Again, no frozen concerns with these showers.
Thursday, models show another system to our south. The GFS doesn't bring rain all the way up to Williamson/Davidson. The Euro has a different idea of what to expect: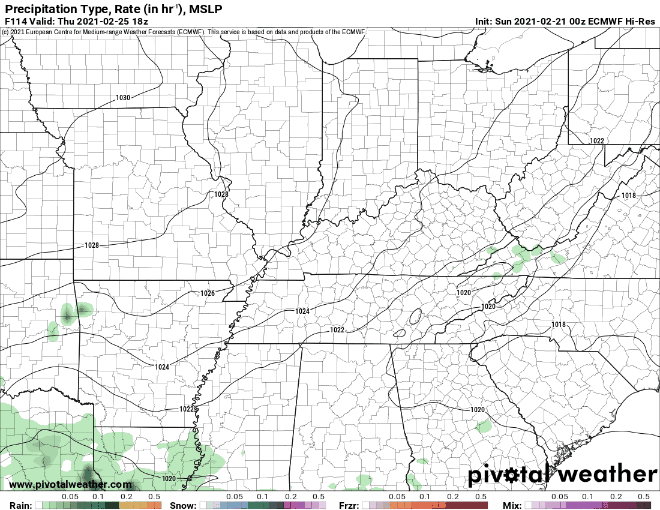 Rain Thursday night into Friday morning according to the Euro.
The temperature profiles now look warm enough for precipitation to stay as rain according to the Euro solution.

-NWS Nashville Area Forecast Discussion
This is still five days away, so models will change. We will keep you updated with how the system progresses as we get closer.
Until then, enjoy the sunshine today!