Significant Ice Accumulation AND Snow
A Winter Storm Warning is in effect for Davidson and Williamson Counties until 6 AM CST Tuesday morning.
This afternoon:
Sleet and freezing rain will continue through the afternoon, with the snow line inching our way as well. Snow is currently in west TN as of noon.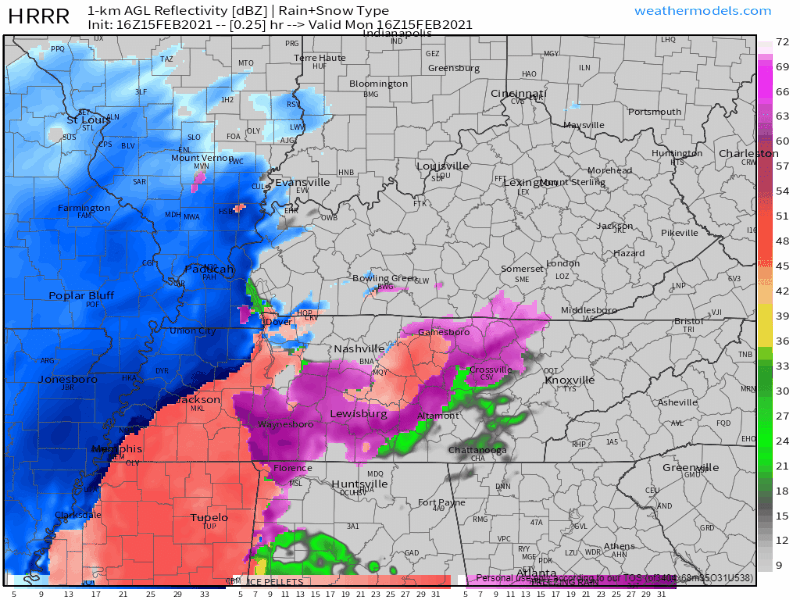 Freezing rain may impact power, so charge any and all electronics you have, as well as portable batteries.
NWS snow forecast: The current forecast for snowfall remains 2-3 inches in Nashville by the end of the day, but this forecast will be heavily influenced by the amount of sleet we get. More sleet means less snow.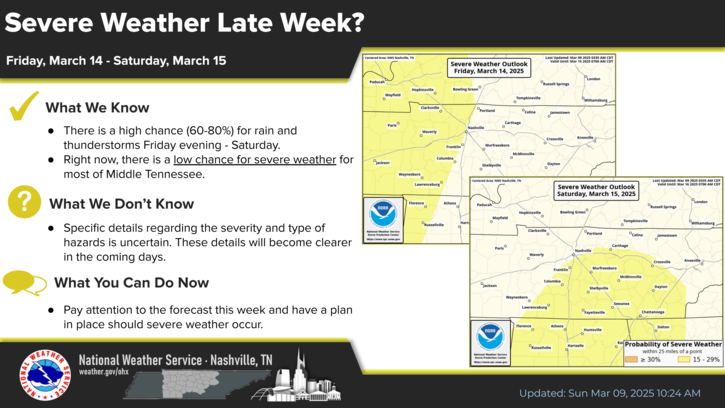 With ice, roads will be nearly impossible to drive. Please don't travel if you don't have to.
Tonight
Freezing precipitation and snow will move on out of the area, we could see some light snow or flurries as this thing exits to our northeast.
The low tonight will be near 12 degrees… so melting won't be happening.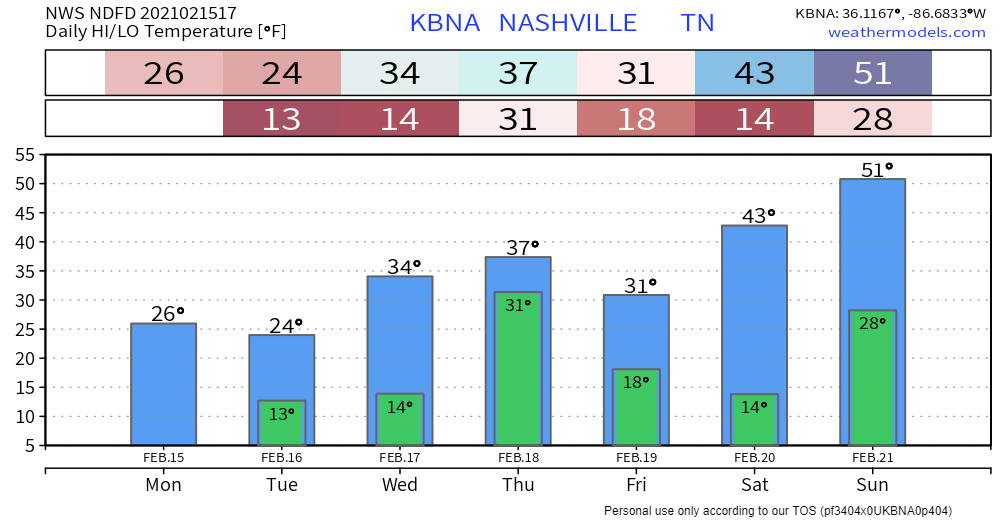 Temps are not forecast to be above freezing until mayyybe Wednesday. We may get up to 34° briefly. That'd be nice.
Another Storm System Wednesday
Wednesday night into Thursday is when we'll get our next shot for frozen precip. Most of the snow focus will again lie northwest of the city.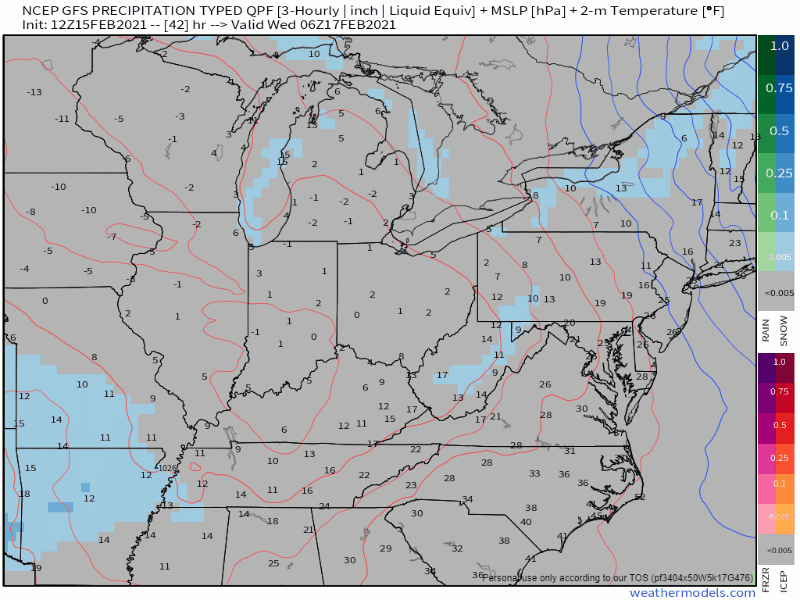 As with the system we're seeing today, temperatures will make all the difference, not just at the surface, but above our heads as well. It's too early to know exactly what precip type we'll see. Generally, however, more snow NW, more sleet/freezing rain/rain SE. We'll be watching where those lines set up.
Fortunately, sunny skies return for the upcoming weekend.
As always, check back for updates to the forecast, and be sure to follow @NashSevereWx on Twitter!