Roads, steps, decks, and sidewalks coated with black ice this morning and this afternoon are dealing with a heavy coat of sleet tonight. Travel is dangerous. Do not try it. 4WD may provide traction, but it cannot assist your stop.
A Winter Storm Warning is effective until 6 AM Tuesday. Travel hazards are the main concern. Slipping and falling on ice is likely and can cause serious injury.
Charge your phones. Ice threatens our power grid three ways. Car slams power pole. Ice weighs down power lines. Ice breaks branches, falls, and hits power lines. The good news is so far we have not seen much rain falling, then freezing.
Sleet will continue off and on tonight. Ending around midnight.
---
This morning the forecast for Monday was ice 0.1″ to 0.25″ with snow 2″ to 4″+. More ice, less snow. Less ice, more snow.
Looks like more ice, less snow.
The HRRR thinks Round 2 begins at 10 AM as sleet, continuing as sleet until 3 or 4 PM.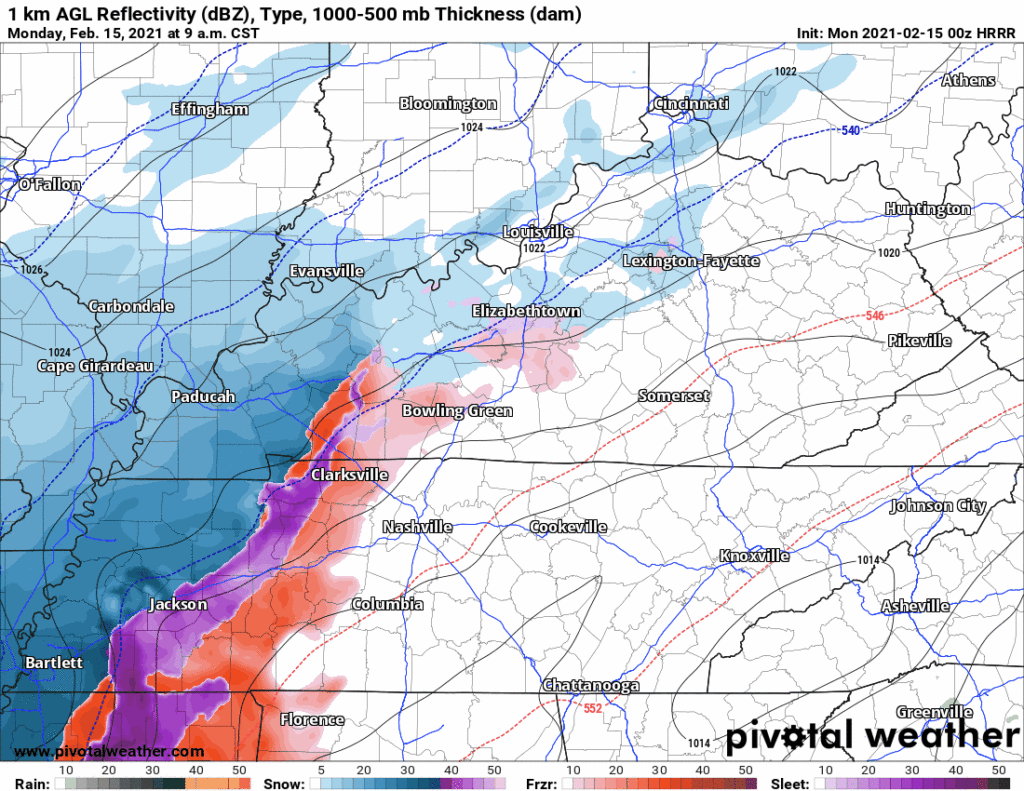 Then only a few hours of snow. HRRR model shows "snow" at 8 inches but the model counts sleet and snow the same. No way we get even close to that if we only have a few hours of snow. Editor's Note: We're not getting 8″ of anything. It counts sleet as snow but sleet is way more compact and won't accumulate like snow does.
The Euro model seems to be handling this event well. It turns the sleet on again around sunrise Monday morning and keeps the sleet going until mid afternoon before transitioning to a few more hours of snow. Then it ends Monday night.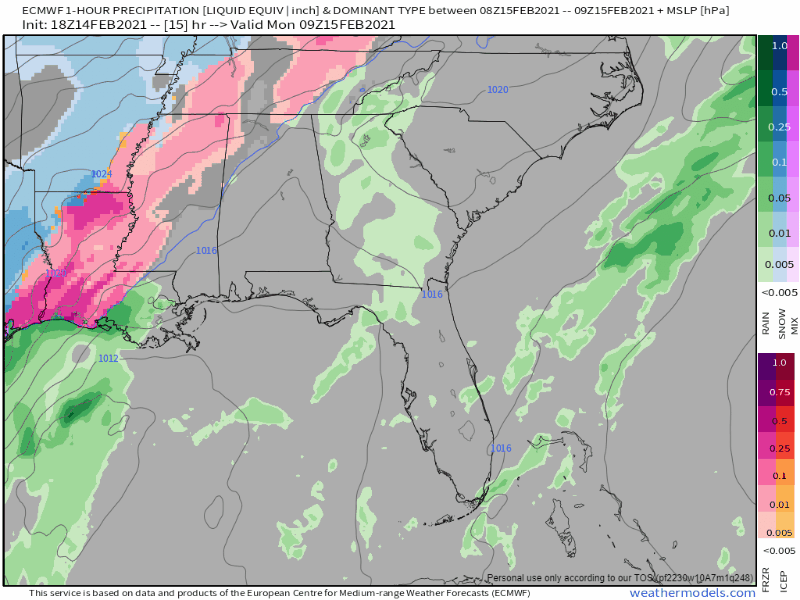 Euro thinks 3″ in the NW Davidson Co (Joelton) and closer to 2″ in SE Will Co (Nolensville, College Grove, Spring Hill). More sleet vs. more snow depends on how much above-freezing air aloft there will be, and how warm it will be. Models might be mishandling how much this is. Even if it's off a little bit, it'll make a big difference.
But right now the trend is toward more ice (closer to the 0.25″) and toward the lower end of the snow totals (closer to 2″ than 4″).
This isn't what any of us want to hear. We'd all rather have vey little ice and a lot of fun snow. That still could happen. But the trend right now is more ice, followed by less snow.
Very little melting Monday night and Tuesday. Most of the snow and ice we get should be around at least until Wednesday morning. Probably longer.
Another winter or near-winter storm system is brewing, ETA Wednesday night. The early guess is rain to snow Wednesday night, snowing before dawn Thursday morning, then we see some melting occur Thursday afternoon with a high in the low 40°s.
---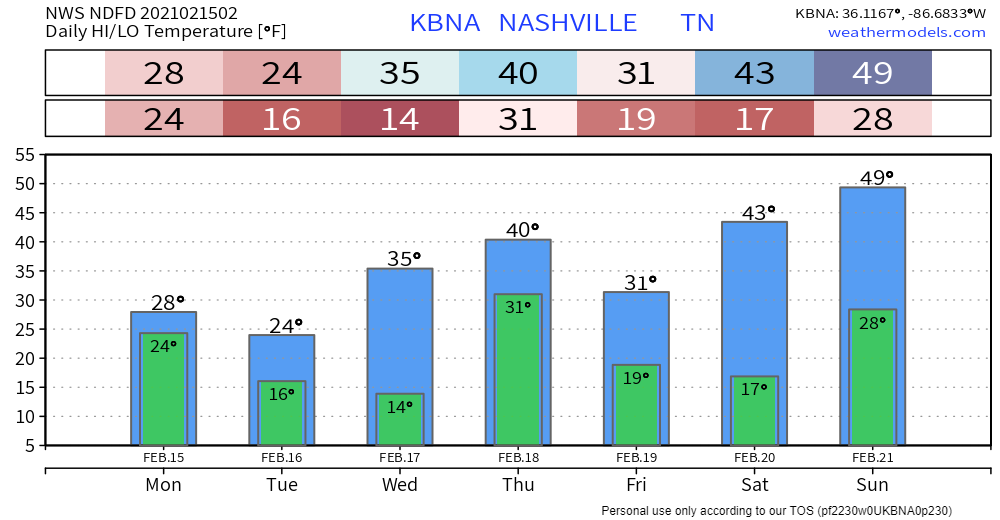 ---