Beware of Freezing Fog/Drizzle This Morning
Bridges, overpasses, and elevated surfaces may be slick.
There is a lot of elevation variation throughout Williamson and Davidson counties, so it's hard to say if your street specifically will have black ice. The safe thing is to assume that your street has slick spots. Then maybe you will be pleasantly surprised.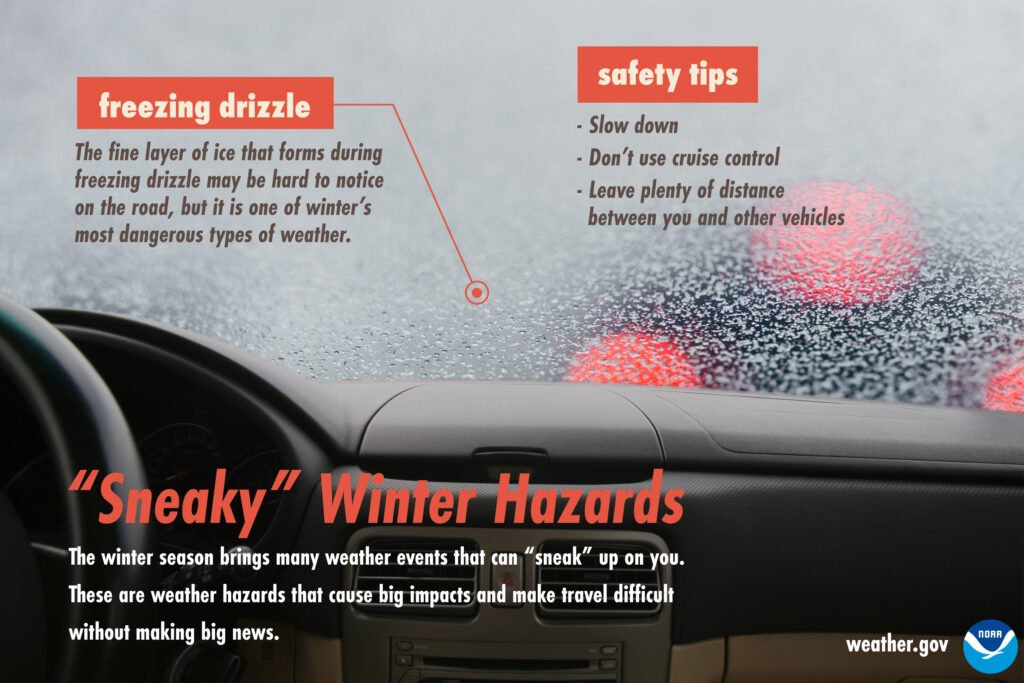 Our afternoon high temperature will only reach 37º. No sun expected.
Read: blerg.
First Event: Friday Night through Saturday
Tonight, a cold layer of air will move into place. Freezing rain will likely be the result. Exact amounts are hard to decipher, but likely hundredths of an inch.
The latest HRRR model run shows very light precipitation.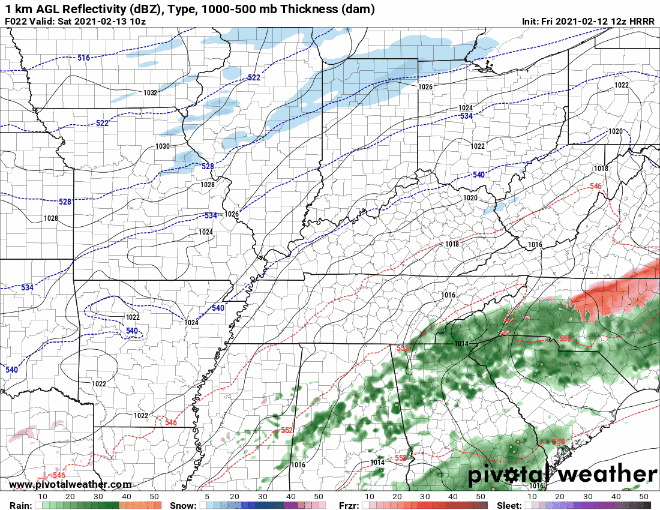 This event will clear by Saturday afternoon.
---
Next…
A massive arctic air mass will dive into the Midwest and South late this weekend into early next week. Negative temperatures will reach as far south as Texas.
We will be spared from the worst of the cold temperatures. But because of this temperature profile, our precipitation chances next week are for wintry mix—the hardest to forecast.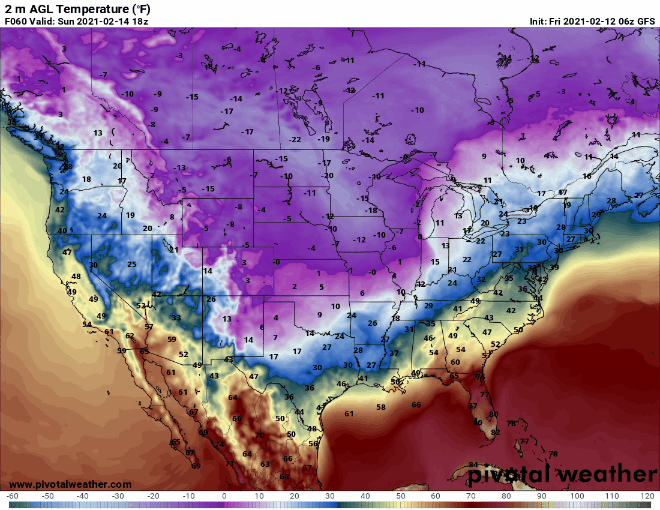 The Setup (A Quick Science Lesson)
Bear with me.
Snow forms when the entire air column is below freezing. This is less likely to happen with this upcoming event because of our atmospheric profile.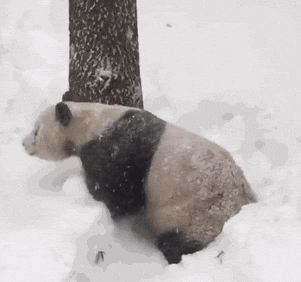 At the surface, we have a shallow layer of cold air. Go up a few thousand feet and you will find a layer of warm (above freezing) air. Warm air melts precipitation as it travels through the atmosphere towards the surface.
The kicker is the cold air layer at the surface. Sleet forms when the precipitation has plenty of time to re-freeze. Freezing rain forms when the surface cold air isn't enough to entirely re-freeze the precipitation. It hits the surface, which is below freezing, and turns to ice.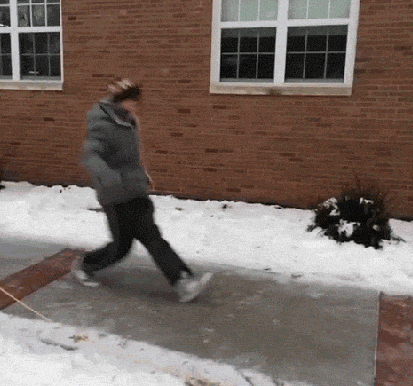 If the surface cold air isn't quite cold enough (i.e. above 32º), we will see all rain.
Just a few degrees makes all the difference. See why it's tricky to forecast?
Second Event: Sunday Night through Monday
The event looks to be freezing rain at the start. Expect ice to accumulate. By Monday, the precipitation may transition to snow.
The GFS shows precipitation in two waves. The first mainly sleet, and the second a mix of everything (sleet, freezing rain, and snow).
EDITOR'S NOTE: The models have lost their minds trying to judge the type of precipitation we're going to get.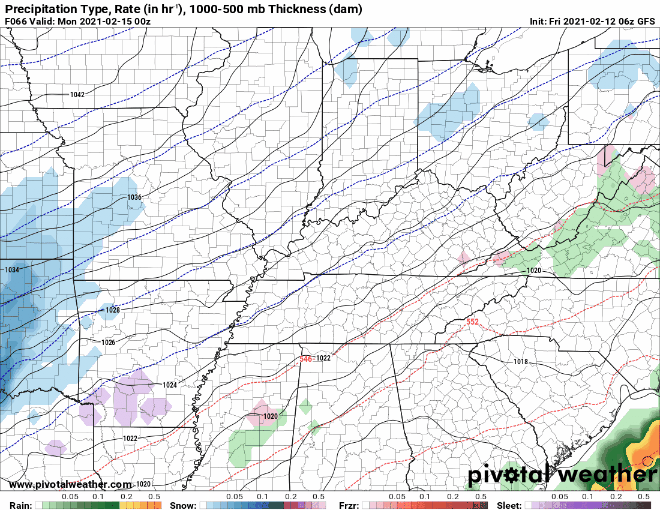 The Euro looks pretty similar in terms of timing. This model trends toward warmer temperatures, so freezing rain and maybe some cold (but non-frozen) rain.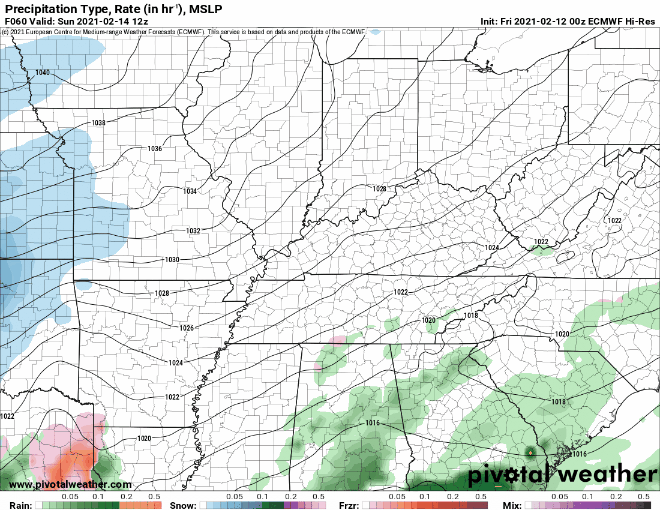 The National Weather Service said it best:
Details of this complex system are in question at this time, and model cycles leading up to events have not been very consistent this winter season.

-NWS Area Forecast Discussion
EDITOR'S NOTE: MODELS HAVE LOST THEIR MINDS!
Embrace uncertainty. Things will change with each model run. We will keep you updated with the most up to date information on Twitter @NashSevereWx.
Third Event: Wednesday Night through Thursday
This one is a bit too far out to discuss impacts in detail. Another mix of wintry precipitation is likely. For now, just keep it on your radar. No pun intended.
---
When it's not precipitating this week, expect clouds and cold temperatures. If you wanted winter, this is it in all its glory!