Rain Heading Our Way Today
According to the HRRR, scattered showers may begin moving through as early as noon. More substantial rain will develop later this afternoon/tonight. Timing for that looks to be around 4pm. Everything should be gone just before midnight.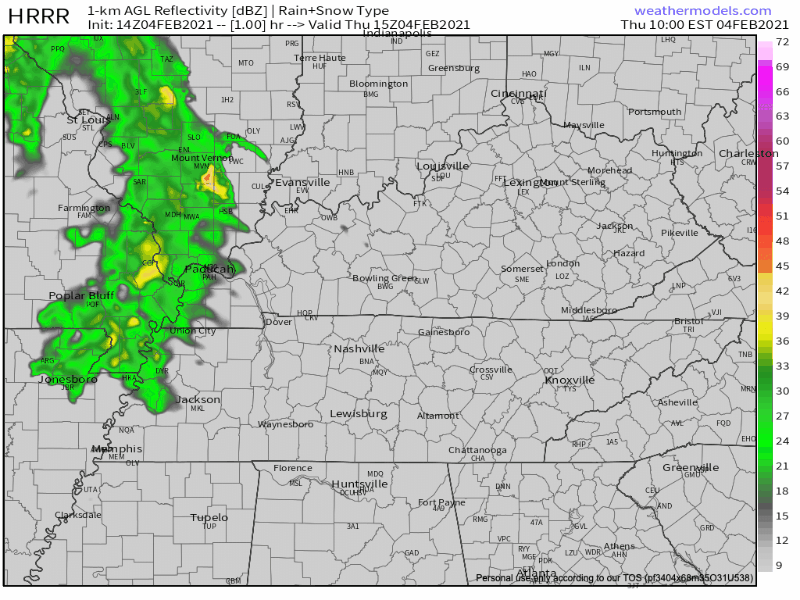 Ahead of the cold front, the wind will pick up. Beware of flimsy umbrellas because they may snap and you will be soaked.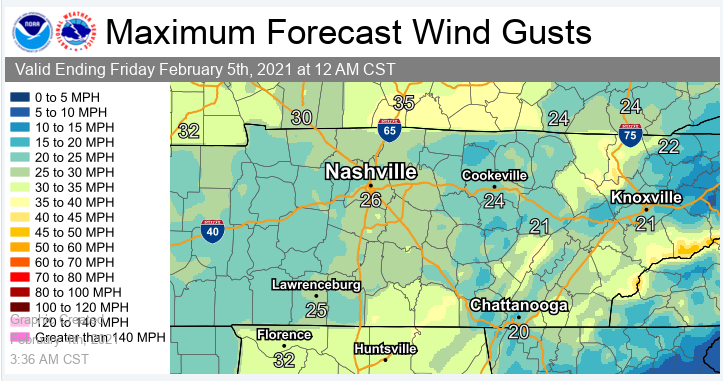 Temperatures will also drop off after the cold front moves through tonight.
Coming Soon: Brief Chance to Dry Out
You just have to wait 'til Friday and Saturday.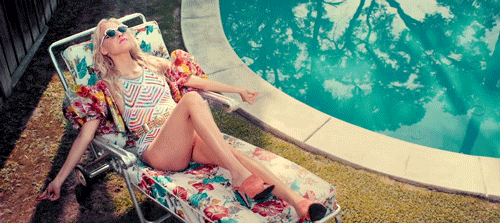 Don't get too excited. We will only "warm" to around seasonal norms.
A Few Snow/Flurry *Chances* Coming Up
Please don't get your hopes up.
Another cold front heads our way Saturday night. Along with it comes the possibility for rain. You may catch a few flurries flying at the tail end. We aren't expecting accumulation from this.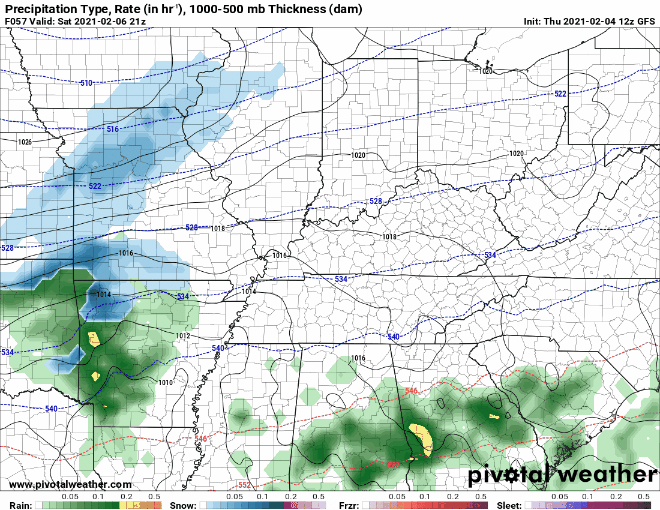 We are also keeping our eyes on sn*w chances Monday/Tuesday/Wednesday. The most recent GFS run confines the frozen stuff to Tuesday and early Wednesday. However, models have performed poorly for next week, so draw few conclusions. A wait and see approach is best.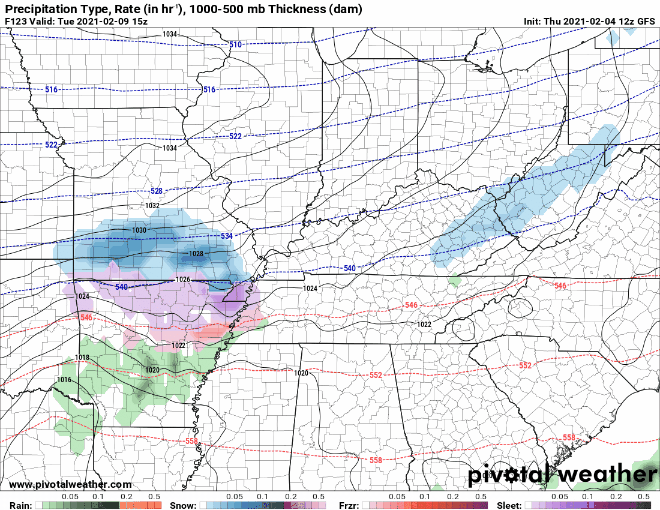 In other news, an arctic air mass is set to make its way into the lower 48 next week. Early model runs showed this cold air making it into Middle Tennessee. More recent data says otherwise.
Our coldest temperatures are just outside the forecast period next Thursday.
Until then, stay warm and dry!