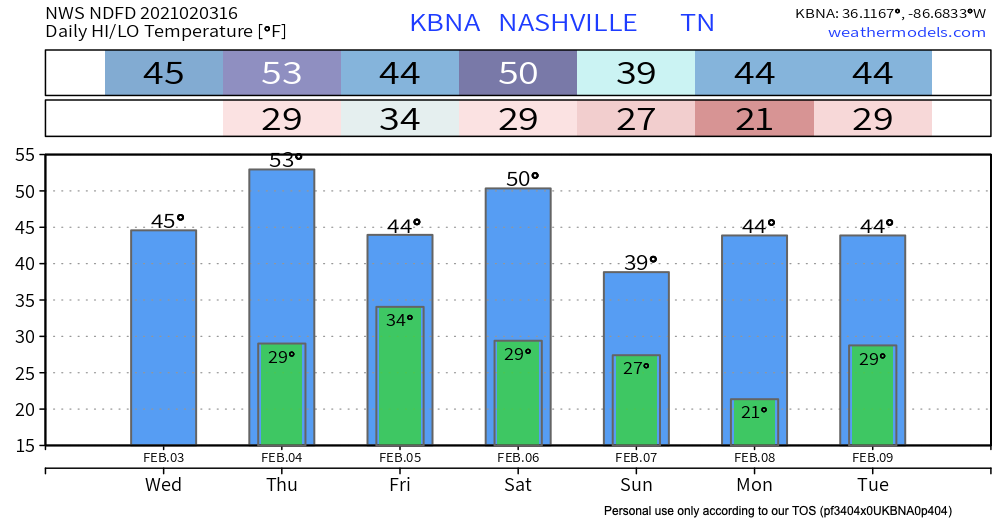 Rain Stays Clear Until Thursday
Pretty steady temps this afternoon in the mid-40s with mostly sunny skies. Expecting dry conditions to last from now until early Thursday morning.
Clouds will be on the increase late this afternoon into tonight as our next round of rain approaches tomorrow morning.
Make sure to pack an umbrella/rain gear tomorrow if your kids are waiting for the bus in the morning! Rain will enter middle Tennessee tomorrow around 7 AM lasting on-and-off throughout the day until around midnight.
Another surface cold front will move across the mid-state region Thursday night. This is a rain event, but a flake or two as the moisture shuts off isn't entirely out of the question. No worries.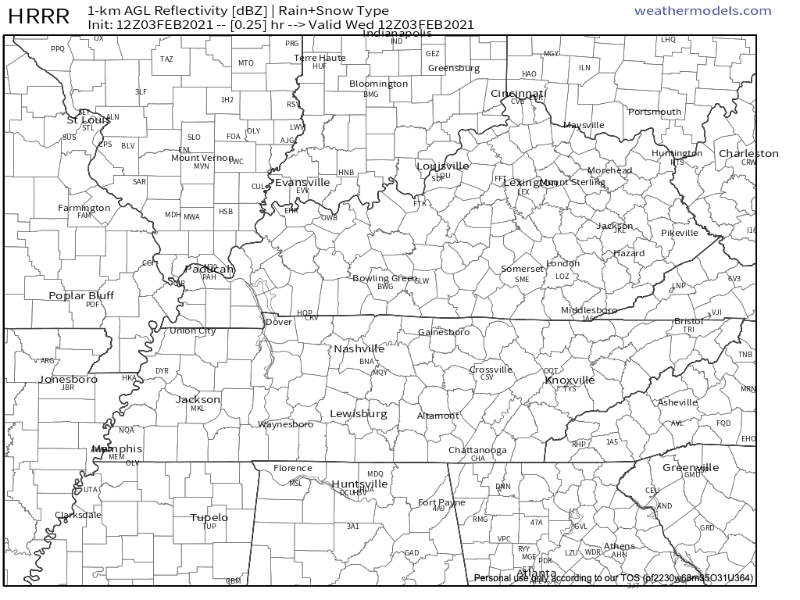 Total rainfall amounts nearing a half an inch for Thursday.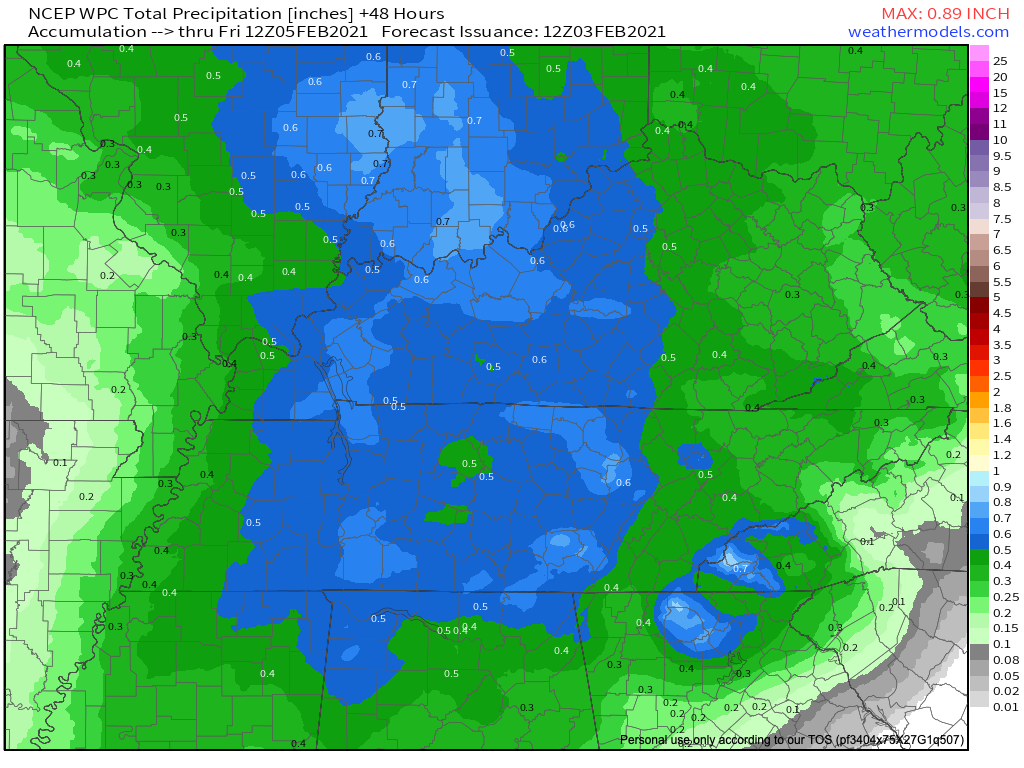 Weekend Outlook – Snow Showers
Dry conditions will once again return for both Friday and Saturday until another round of precipitation for Saturday night.
A massive surge of Arctic air will dive south from Canada late weekend and drop our high/low temperatures Saturday night through Monday (see NWS NDFD Bar Graph above.)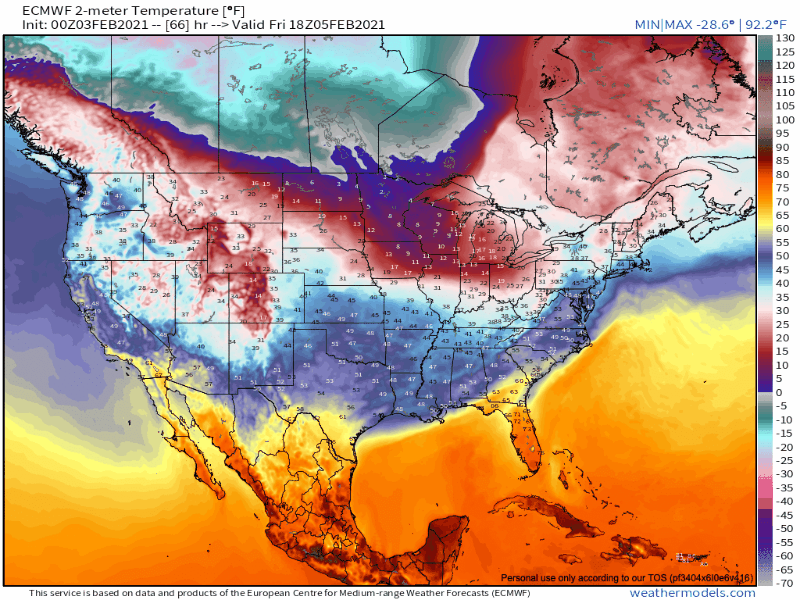 This snap of cold air could bring a couple of instances of wintry precip, but models have not settled down enough yet for us to do much more than speculate on timing and precip type. More on this as we get closer.
Until then, Happy Wednesday!
On This Day…