Dry, cool, and windy today. Mostly sunny with those winds at 15 mph gusting 20.
Same story for Wednesday, sunny and cool, but winds will be calmer.
Rain Thursday Night Into Friday
A front will drive in a about six hours of light, then moderate, then briefly heavy rain sometime Thursday, most likely Thursday night.
Once that rain gets started Thursday night, temperatures are going to drop into the mid 30's which will potentially cause a wintry to our east, but nothing for us.
Total local rainfall about a half inch.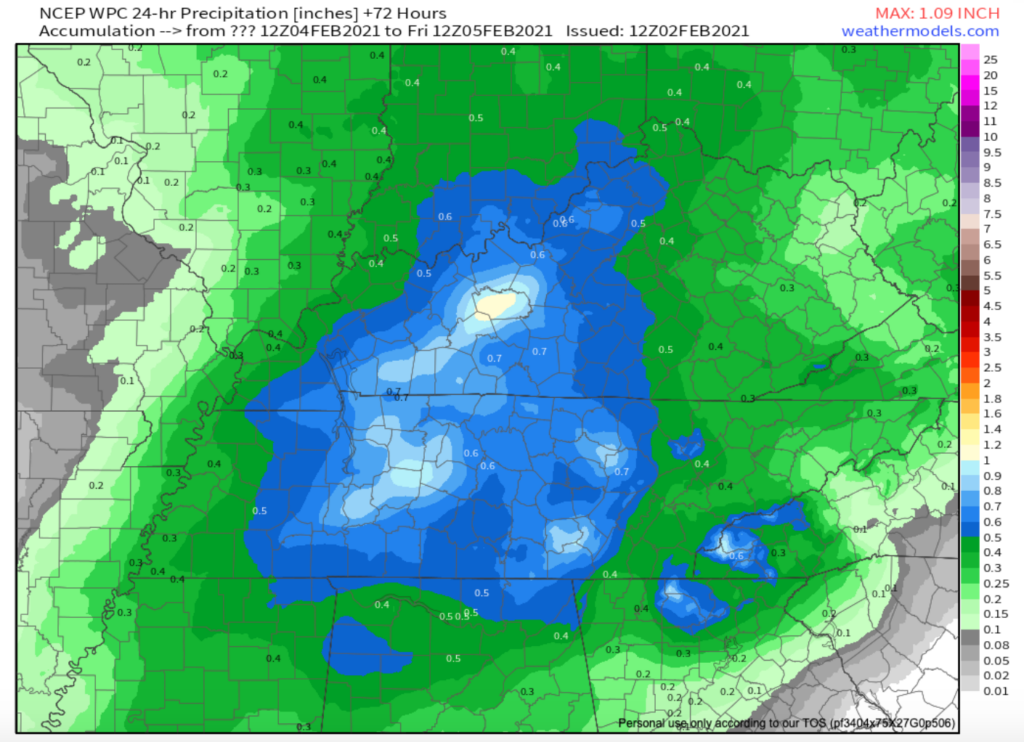 Arctic Weekend Temps: How Cold?
An Arctic surface front will dive south from Canada this weekend through Monday.
Some model runs yesterday had our wind chills close to -10° late Sunday night into Monday. We continue to question (1) can we trust the models at this range (answer: no, we cannot trust them) and (2) how deep will that arctic air get?
Notice the white and purple colors representing the coldest temps in the GFS then Euro models below: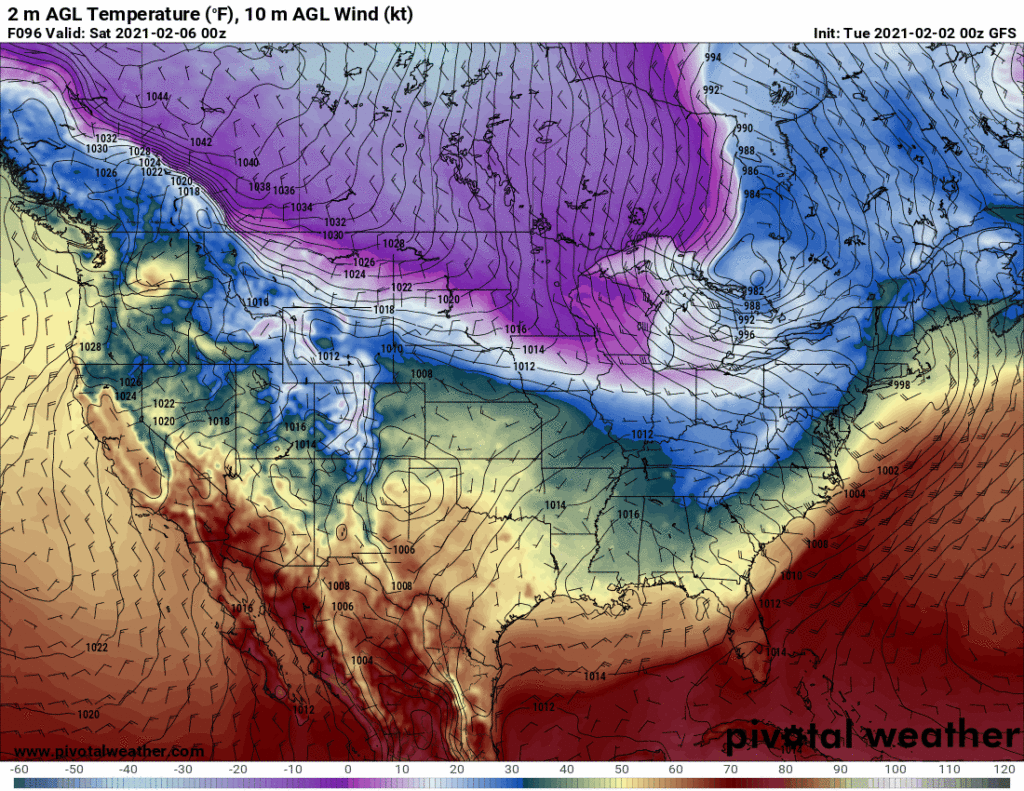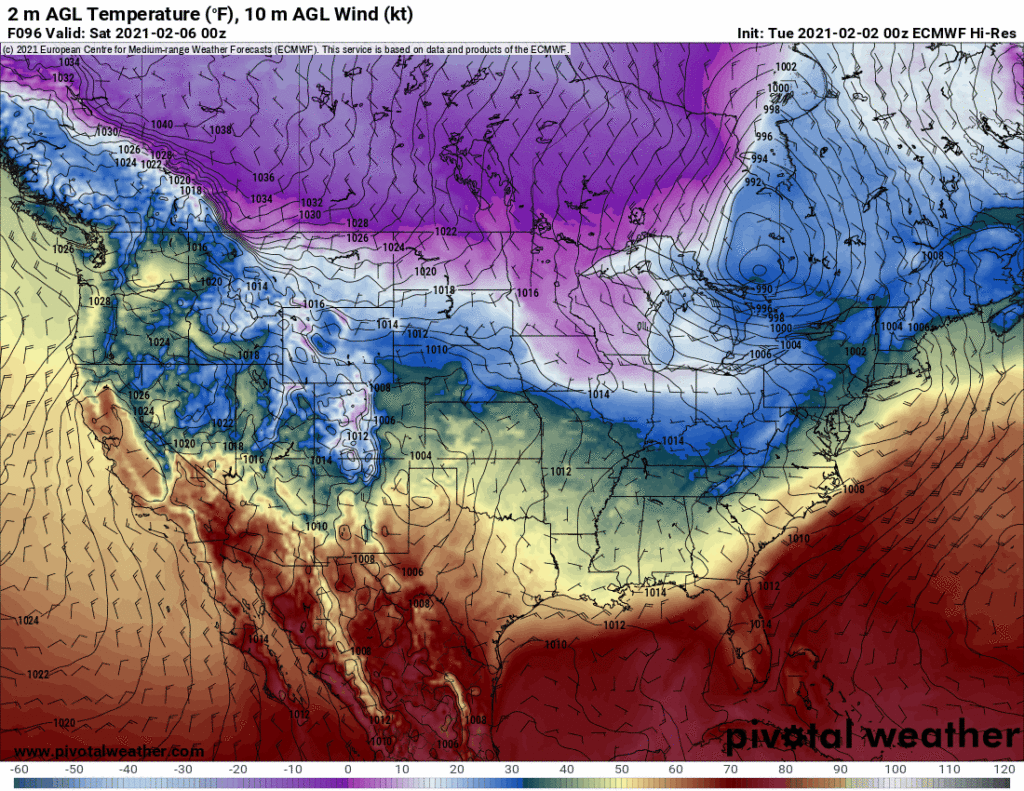 Those temps get really, really close to us, but not quite covering us up. We may miss out on the worst of this cold weather.
Still, a low 19° Sunday morning and 13° Monday morning — both conservative estimates — represent the coldest air of the season. Wind chills well above zero.
We'll watch future model runs closely about how far south bitterly arctic air will dip.
Draw No Snow Conclusions
Models continue to flip-flop on snow chances.
Rain changing to snow is possible Saturday night, but models now depict very little moisture to work with. This does not look promising.
(Editor's Note: Some yahoos were sharing fantasyland snowfall model data from over a week away, suggesting a massive snowstorm arriving Tuesday/Wednesday (Feb 9 & 10). Since then, the Euro has backed off completely showing us dry, and the GFS has very little moisture coming through. It went from over a foot of snow to nothing within a few model runs. Then the GFS switched to yet another fantasyland solution with a rain to snow storm coming in the weekend of the 13th. Model flip-flopping 5+ days away is common. Long range accumulation specific models should neither be believed nor even given the time of day).