Will and I discussed what Blerg really means.
The dictionary definition of Blerg is (1) temps under 40°, (2) no sun, and (3) no snow. This dictionary lives on our timeline, no where else, sorry Miriam, not sorry Webster.
So is today blerg? We won't make it to 40° and seeing the sun is unlikely. That's 2 of 3. As for the 3rd, did we really have snow today?
I mean, yeah, this morning, we had snow that went splat:melt. So is this a Blerg?
I pondered that Important Question this morning. I tweeted a distinction between a Technical Blerg and Effective Blerg.
This is . . . unsatisfying.
At one point I proposed one of those epic meetings of weather nerds like the church did long ago to decide important questions of canonicity and doctrine. I made a mental list of all local TV and NWS mets to invite. I even started thinking about flights from San Fran (Paul Heggen) and Vegas (Justin Bruce, Trevor Boucher) for a Blerg Summit, but let's be clear it would have to be a Zoom thing, we are civilized in all the key places. That's how lost in the weeds we got.
But then Will and I agreed. No Blerg Summit needed. We decided:
Blerg comes from the general feeling that if it's not going to be 40° or warmer, and we aren't going to see the sun, it might as well snow.
Any snow, falling and melting, or falling and sticking, DQs the blerg. There is something about snow falling, or being on the ground, that makes 38° and overcast OK. But a total absence of snow in those conditions is not OK, and needs to be cursed.
---
Wind chills in the 20°s all day. Wind chills in the teens Tuesday morning when we do that stupid rodent holiday. Getting warmer this week tho.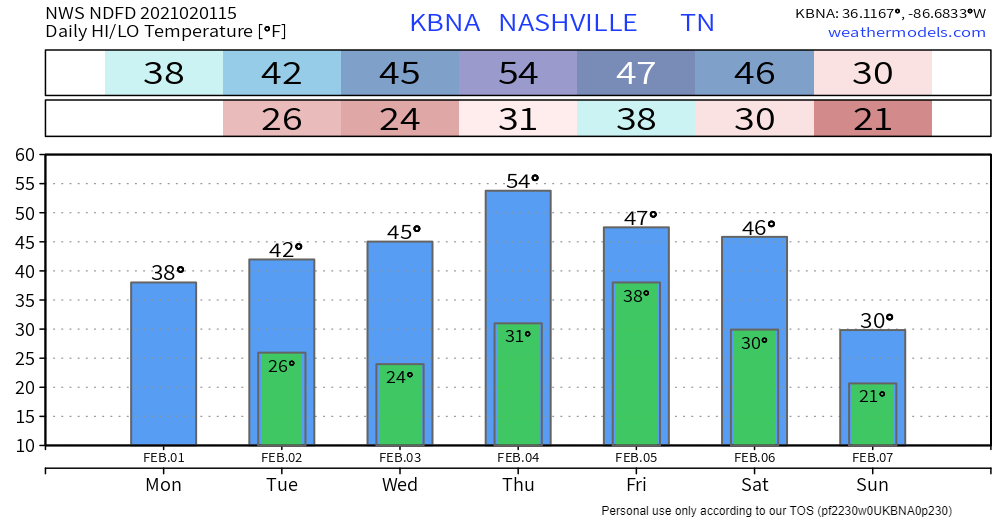 ---
Next rain event Thursday, ETA most likely Thursday night into Friday, with rain and snow chances pinballing back and forth with sunrise and sunset Friday night, Saturday, and Sunday morning.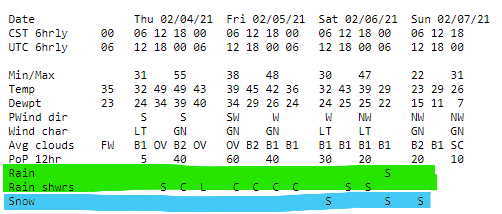 Right now the Euro thinks this is a rain event sweeping through all at once, beginning and ending in less than six hours, happening sometime Thursday or Friday.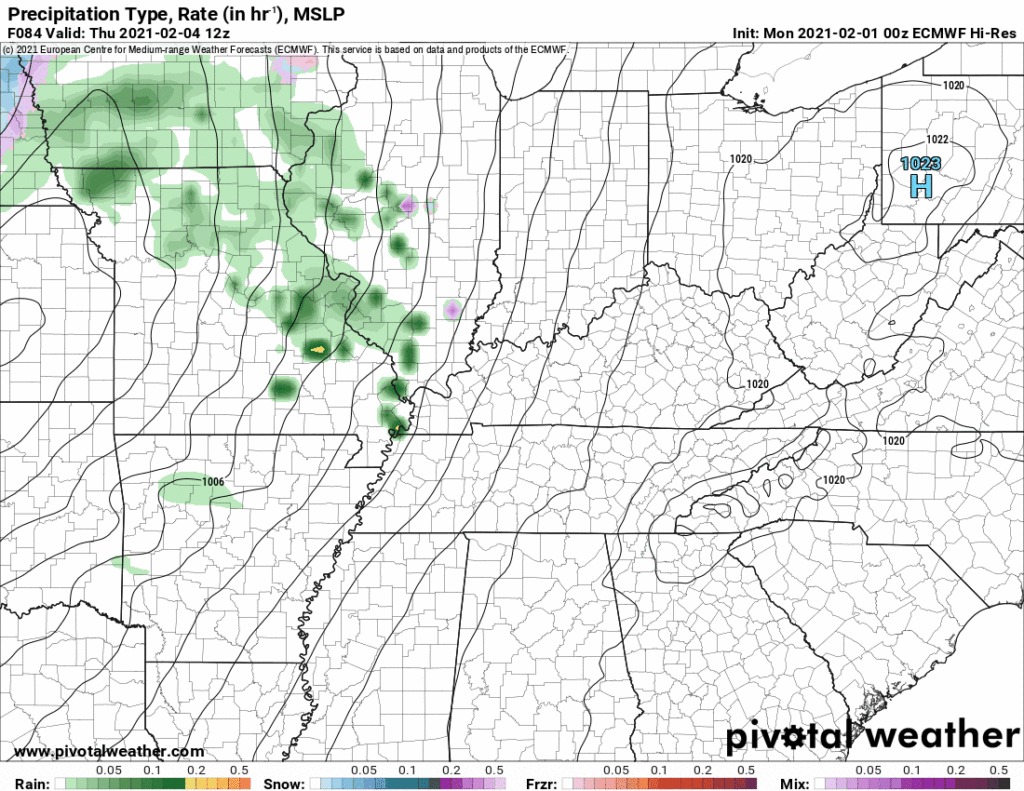 After that is anyone's guess, keep reading.
---
A bonafide arctic cold front looks like it might very well be on the docket for this weekend. The system may carry some light snow with it. It does not look much in the way of moisture. However, the coldest temperatures of the season could very well be in our future. Officially, for Sunday night, though not quite in the 7 day window, I have low temps of 10-15 degrees.

NWS AM Forecast Discussion, 2/1/21
Euro model wind chills Monday morning:
Not sold on the timing of this arctic front or the depth of it (how cold it'll get), but the GFS model is also on board. Check Chicago on the Euro above, wind chill MINUS THIRTY FIVE.