Don't Burn Stuff
Relative humidity will drop near/below 45% Saturday morning. That's really dry for us. Fires may be uncontrollable because south winds will blow 10-15 MPH.
Smoldering smokesticks staying in your ride and not on the grassy median would be lovely thanks.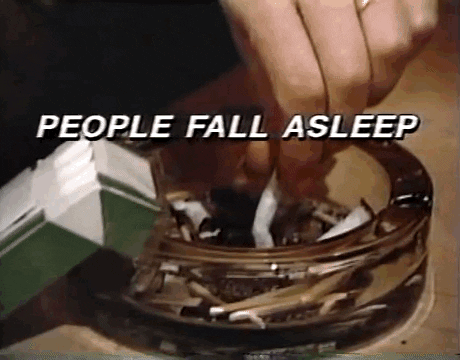 Temps rolling up into the 40°s will feel pretty cold with that wind.
Doesn't have to be hot for fire weather.
Saturday Lunchtime Rain?
Probably not. Expecting very dry air near the surface. But the HRRR continues to insist on a few sprinkles during the lunch hour. Don't be surprised.
Soaker Rain Saturday Night
ETA per HRRR model 6-7 PM. This'll be a washout rain lasting Saturday night. About a half inch expected. Ending Sunday morning.
Look for ETA updates in the morning.
Sunday Night – Monday Morning Snow?
A little bit, rotating down I-24 from Clarksville. These systems usually disappoint snowlovers.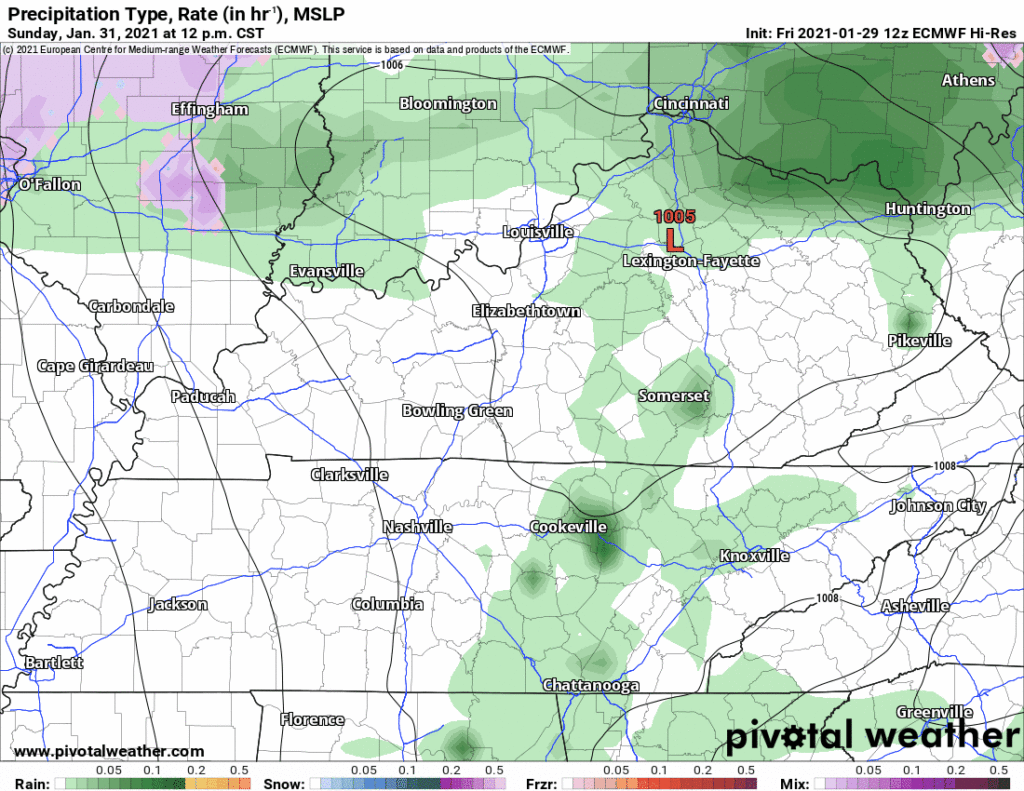 That looks kinda exciting, but the Dry Air Monster will be in place. He will have to be overcome by enough snow for flakes to make it to earth.
Behold, there he is on the Euro forecast sounding.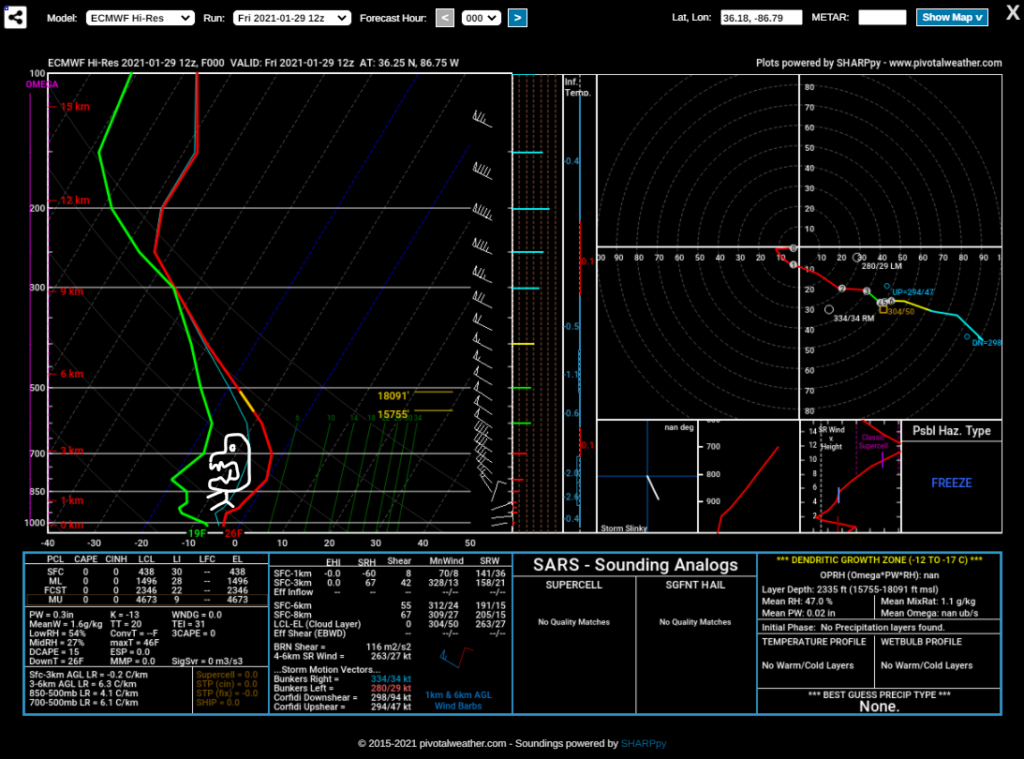 D.A.M. may wreck snowdreams, gobbling falling flakes before they can be slowmoed on your phone cam.
Totals are "possible" from this now familiar NWS-Nashville graphic: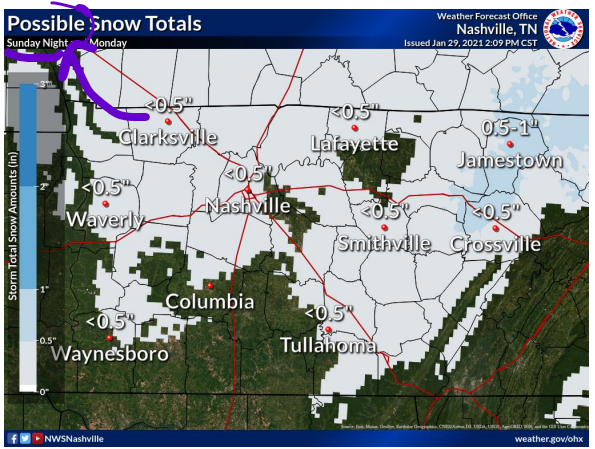 Zero is also less than 0.5″. #Deets.
Even if snow overwhelms the Dry Air Monster, warm surface temps will be inhospitable to snow.
In a word, meh.
Seven Day Temps