The U.S. West Coast is getting mudslides and epic snowfalls. It's supercold in the northeast.
Here, not so much.
---
Saturday Afternoon Rain?
Models disagree about Saturday afternoon. Most think a rain wave will pass by but dry air will gobble it up the drops before they reach the ground.
Not the HRRR model! It thinks a shot of cold rain will streak through early Saturday lunchtime into early afternoon: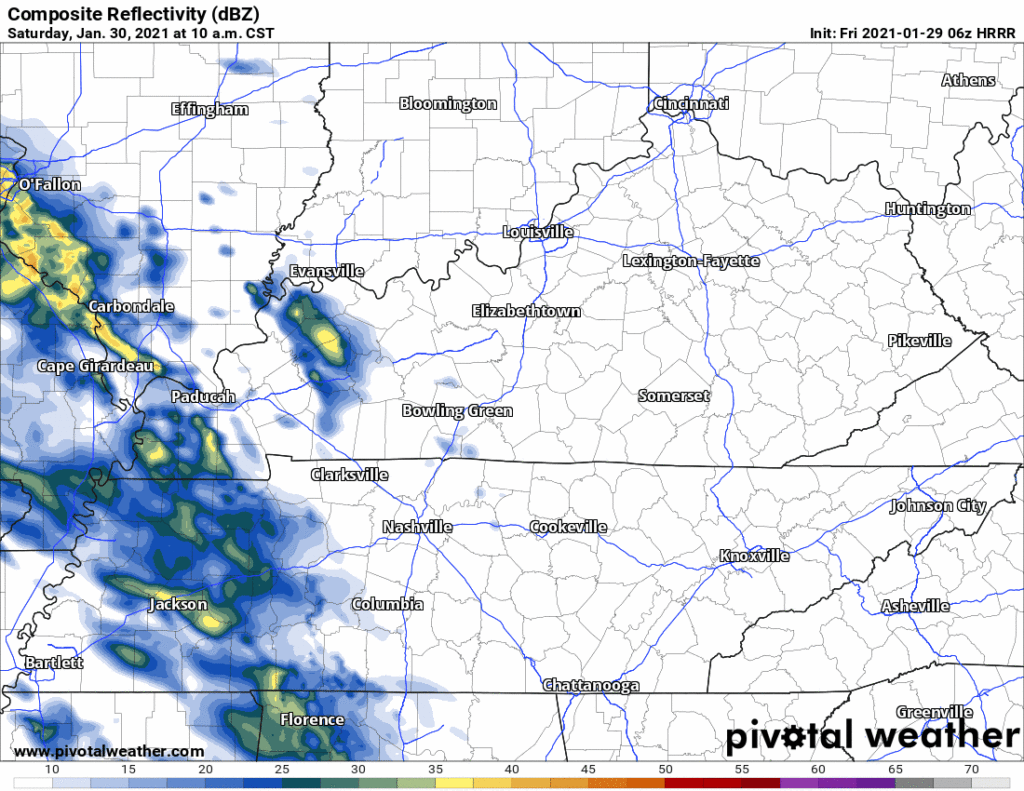 Not sure what's going on here. HRRR may be a false prophet or the lone clarion voice.
---
Saturday Night Rain
Models agree this is coming. Just a rain event. No instability for storms, not cold enough for snow.
Exact ETAs are difficult to pin down. The models think:
5-6 PM, HRRR model: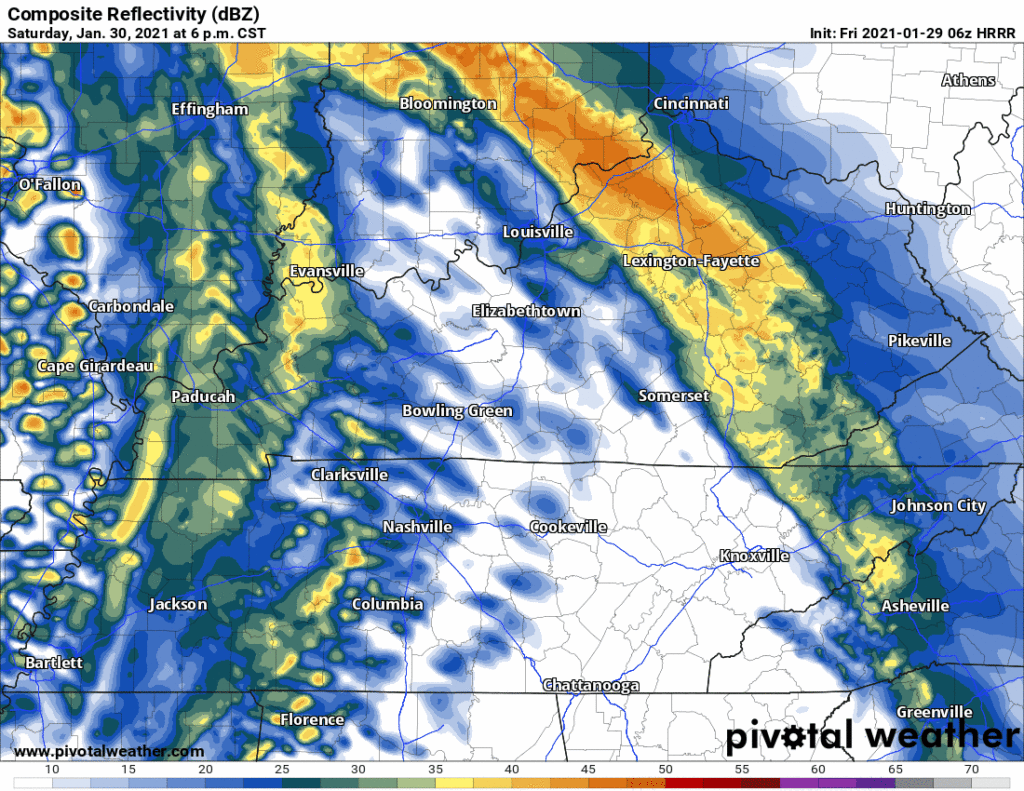 6 PM or so (Euro model):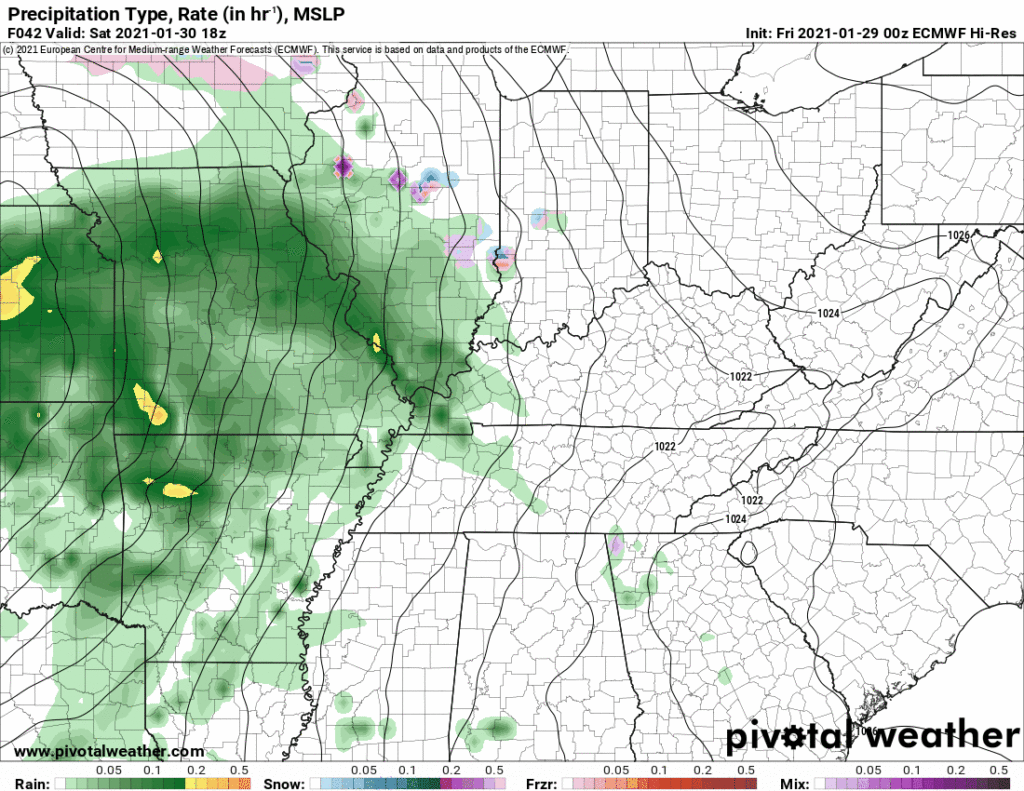 Rain heaviest Saturday night, ending Sunday morning. A few, brief, light showers may rotate in from the northwest during the day Sunday. Won't add much/anything to our rain totals.
Expecting around a half-inch of rain. That's usually enough to rain out sports activities for Sunday. Your field will vary.
---
Sunday Night / Monday Morning Snow?
Flurries maybe, but nothing accumulating.
The system bringing Saturday rain will pull away, and along its back side, snow may rotate into Middle Tennessee from the northwest: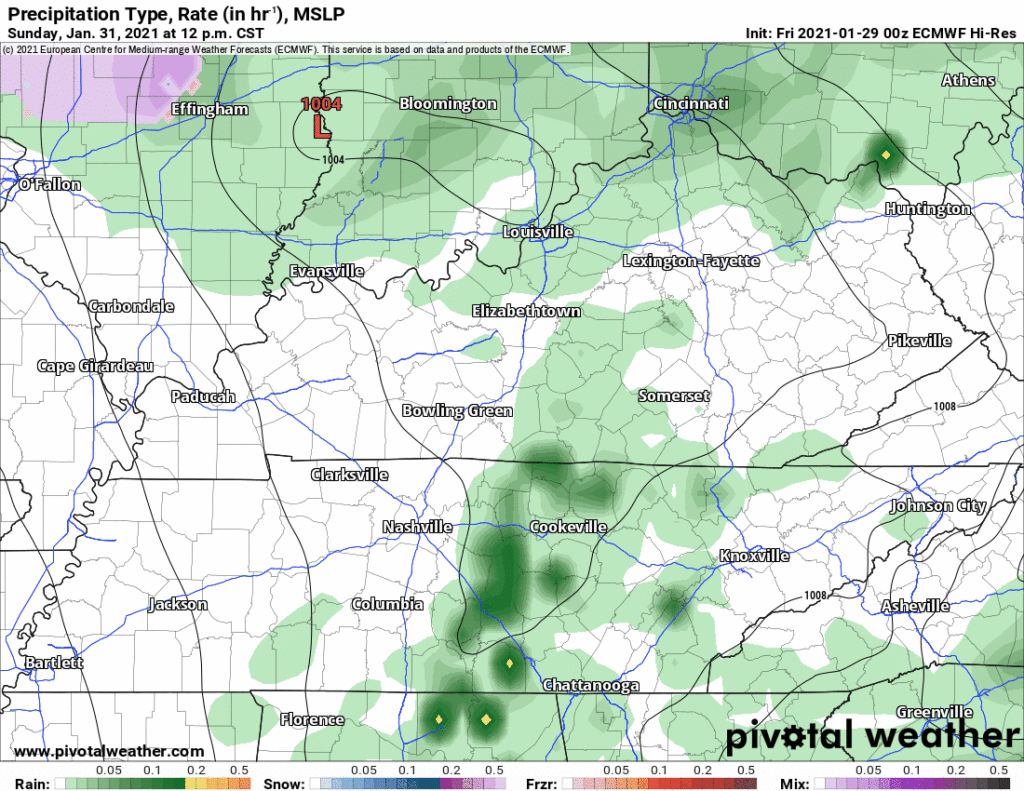 These systems are typically inefficient snowmakers. Local accumulation unlikely. May see a little bit of snow in the higher elevations to our east, as the NBM shows: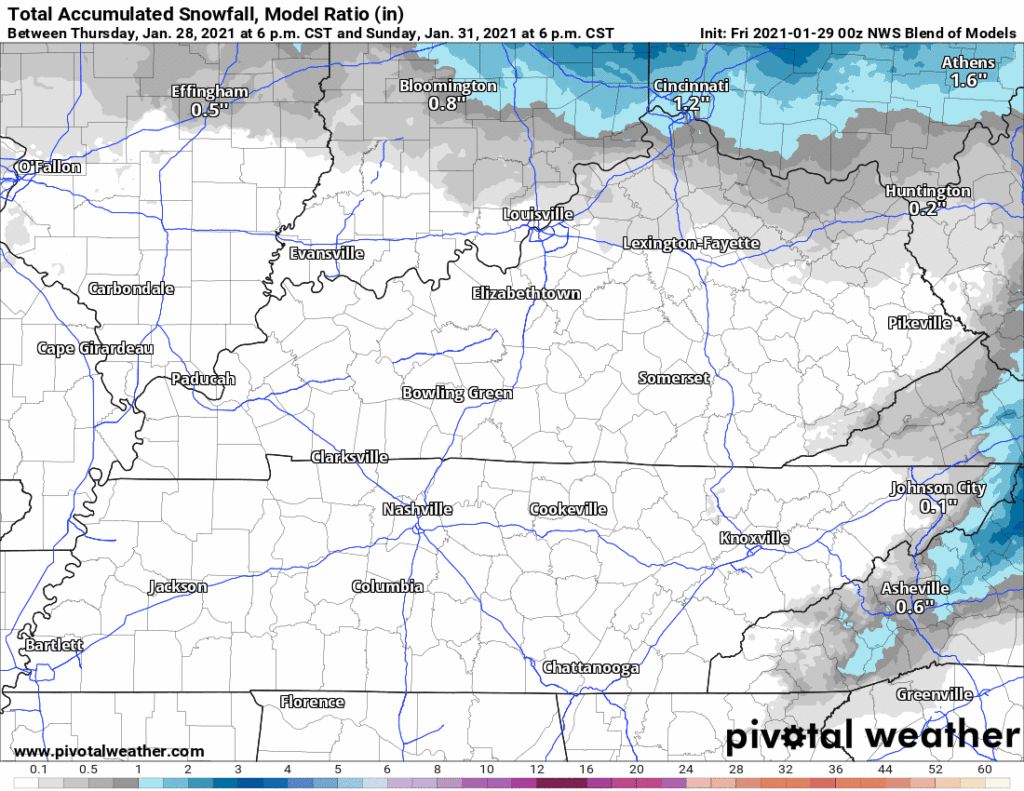 Right now there is no reason to expect travel problems Monday. This event looks like several we've already seen this season. Not enough moisture, surface layers too warm to accept and hold snow.
---
Thursday or Friday Frontal System
Very little is known, but looks like a line of heavy rain and wind will streak across the area sometime Thursday or Friday next week. Doesn't look like a severe or snow system. Draw no/few conclusions. This will be the next thing we watch.