It's cold this morning.
A good reminder that we are in the core of the winter season.
Fortunately, we stay dry through Friday.
Weekend System
We should start Saturday on a dry note before this system moves in.
A surface low over Texas will move eastward throughout the day.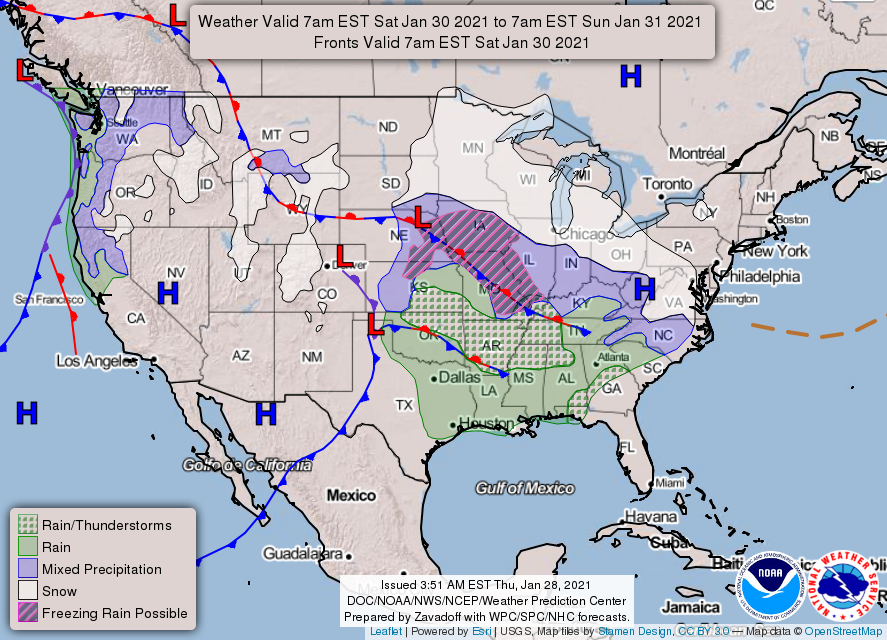 This will bring an increase in rain, especially during the evening/overnight hours Saturday Night.
Current thinking from the Euro Model: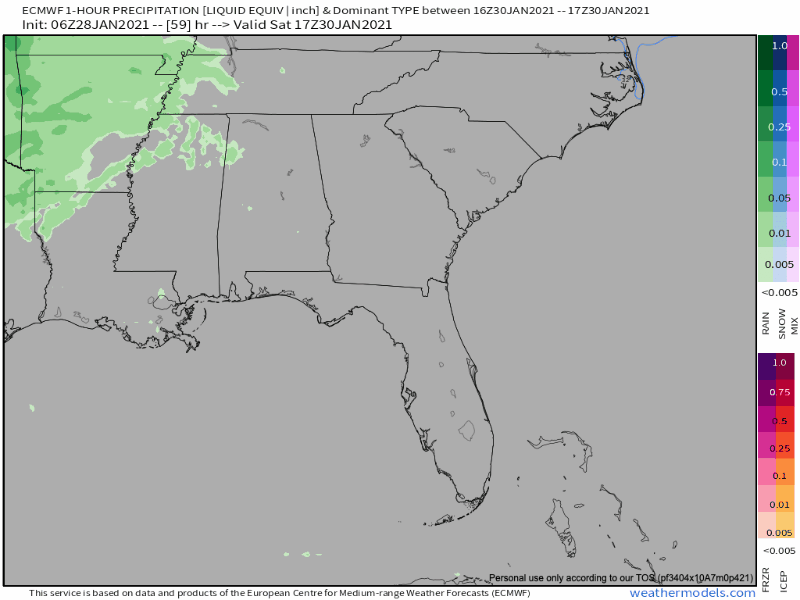 It has a few light showers in before sunset with the bulk of the heavy rain after sunset, lasting until sunrise Sunday morning.
Both severe weather and flooding look very low with this system.
This system has all kinds of shear but instability is limited… QPF not excessively high and it is a fast-mover. We will get a good rain but flood potential is low.

NWS Discussion 01-28-2021
Speaking of rainfall amounts…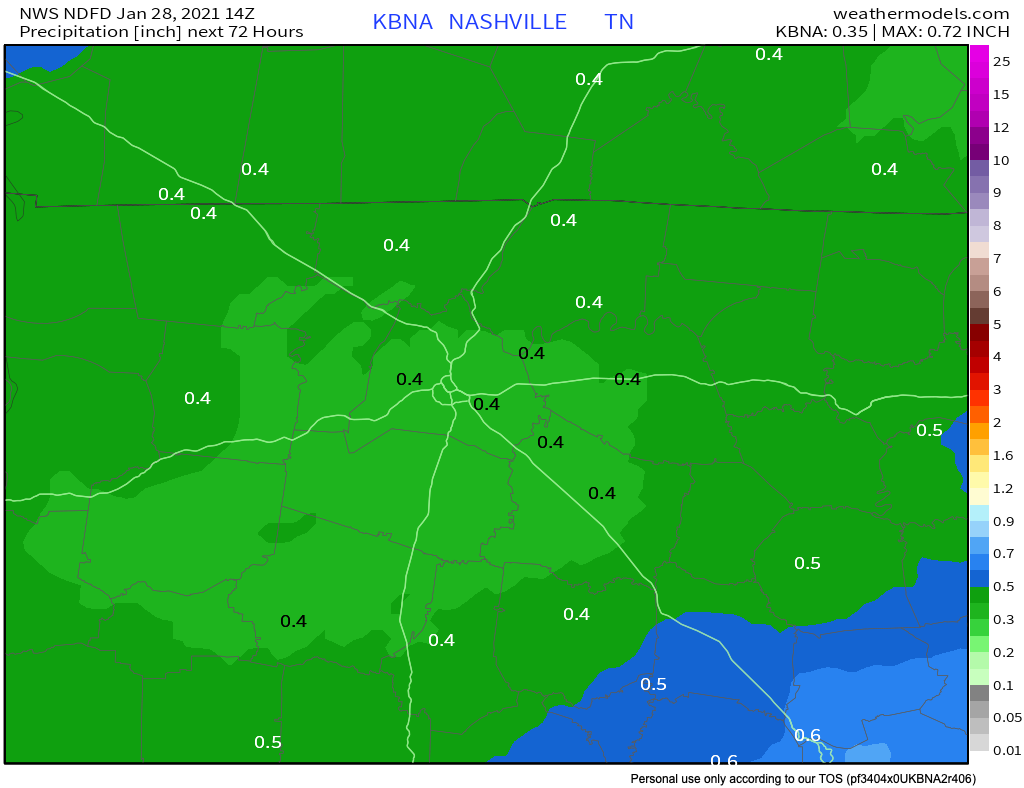 Think 0.25″- 0.5″ is a good bet with locally higher amounts possible.
Looking Ahead
We enter another dry period before our next system: Wednesday-Thursday