Most of the daylight Wednesday will be dry.
Around dinnertime or a little before, precip should be moving in. No storms. Cold rain most likely, and maybe some snow.
Euro Model (below) shows *maybe* a light rain/snow mix.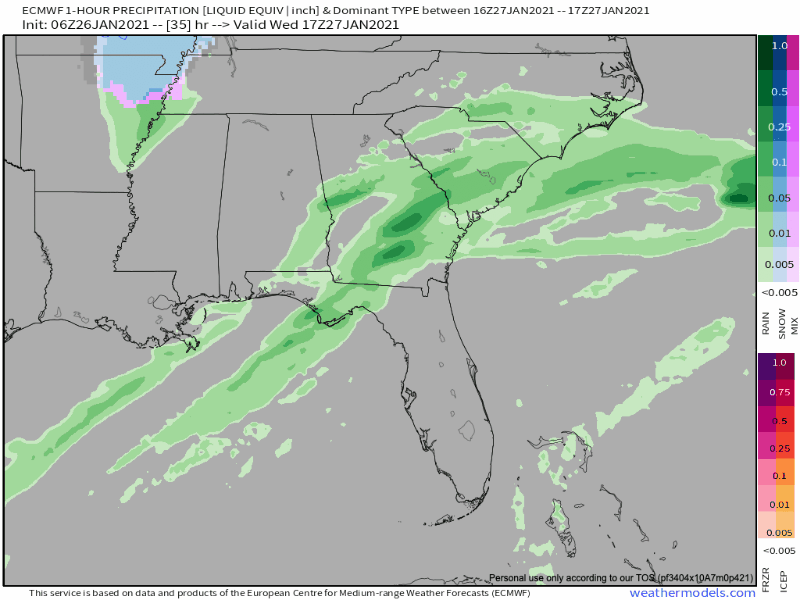 HRRR Model shows something similar, but with even less moisture.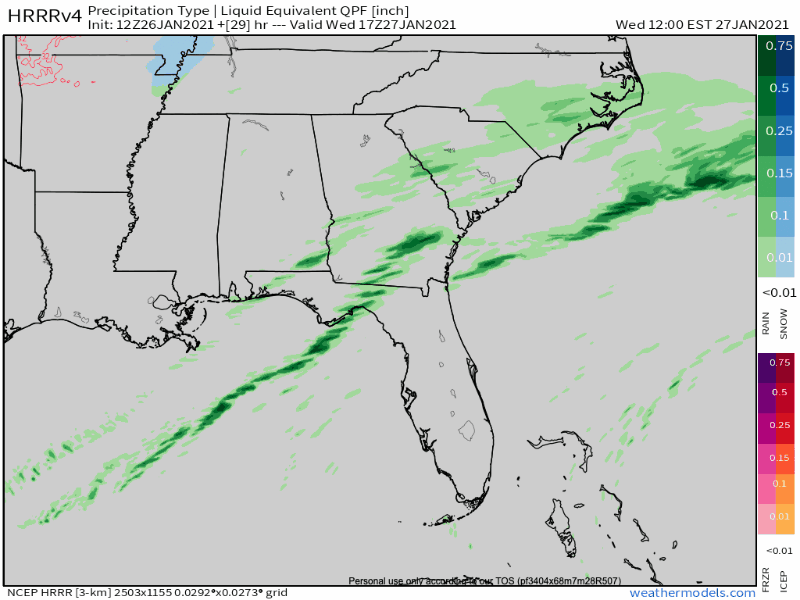 GFS is showing up to an inch on the Plateau but other models showing less. Overall it looks like we could see trace amounts, with half inch or so at higher elevations.

NWS AFD 01-26-2021
Current thinking is that this will be a "plateau gets all the fun" event.
Any flakes we get should melt immediately upon nestling on the ground.
---
We dry out to end the week with next chance of rain being Saturday. This looks to be a heavier event.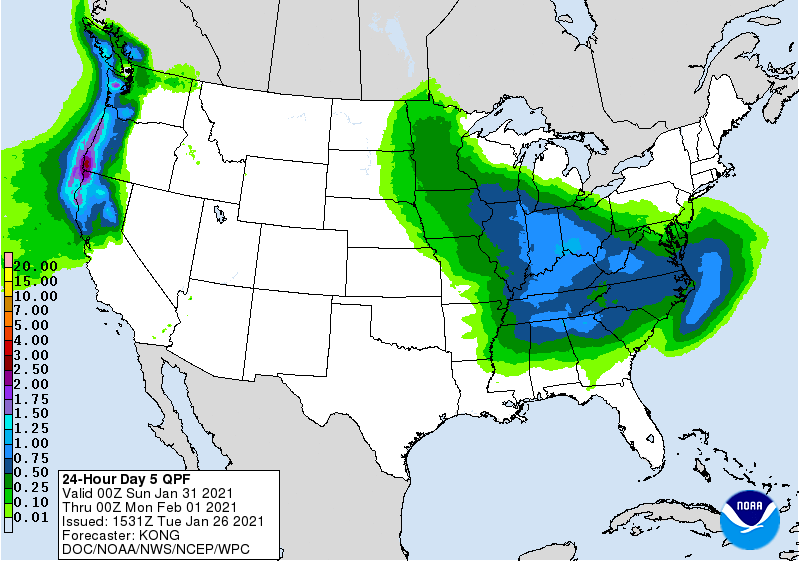 0.5″ likely with some spots maybe reach an inch. ETA remains iffy, but right now looks like it'll arrive late Saturday night and rain heaviest during the wee hours of Sunday morning, ending around midday. This time frame is likely to shift, so check back for forecast changes.