Mild & Clear Start to the Weekend
The calm before the storm. Literally.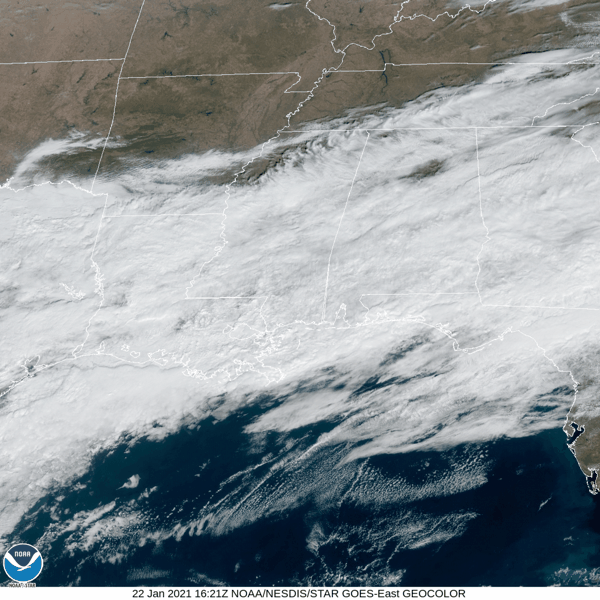 The fog has cleared up. We may see some lingering clouds today.
An absolutely beautiful day is in store on Saturday. A little chilly, but it's your chance to get sunshine before Sunday & Monday.
Lots of Rain Heading Our Way
Timing
On Sunday, moisture will begin to move our way. Scattered showers are possible throughout the day on Sunday. The majority of the rain will hit us Sunday night into Monday. The rain should clear up by Tuesday.
Models are coming into better agreement now in terms of timing. Here's what the GFS looks like: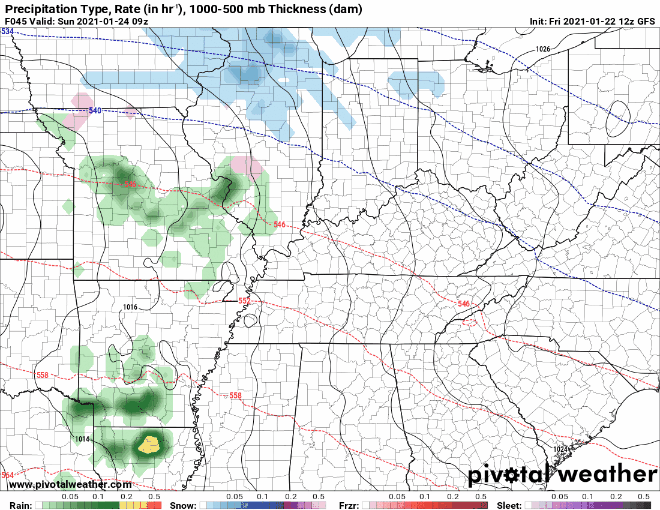 Severe Threat
The low pressure appears to move to our north. Low pressure systems are structured with the cold front extending to the south of the low pressure center. So, this would place us in the path of the cold front.
You might be thinking that doesn't sound like a bad thing. But, it increases our potential for seeing some low-end severe weather. If anything severe takes shape, it should occur during the day on Monday. The bulk of the instability looks to be to our south, but we can't rule out something sneaking up our way.
Rainfall Totals
Typical of Nashville weather. We get a taste of everything. We will also be in the vicinity of the warm sector for a time. Below are the estimates from NWS-Nashville.
This will ultimately lead to 1.5 to 2.5 inches rain area-wide, with spots maybe 3+.

-NWS Area Forecast Discussion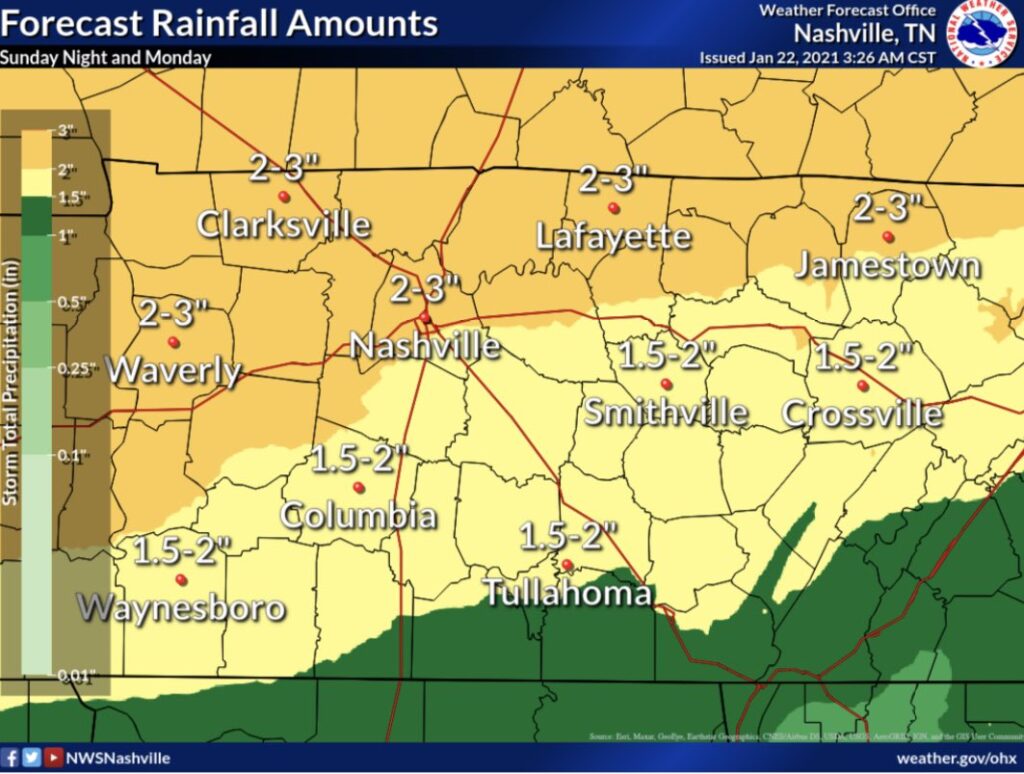 TL;DR Key Takeaways
Scattered showers beginning during the day Sunday. Most of the rain will fall Sunday night and Monday.
Low-end severe threat during the day Monday. Stay aware.
1-3 inches of rain expected when all is said and done.
Until then, enjoy the weather today!