Bon Voyage, Rain!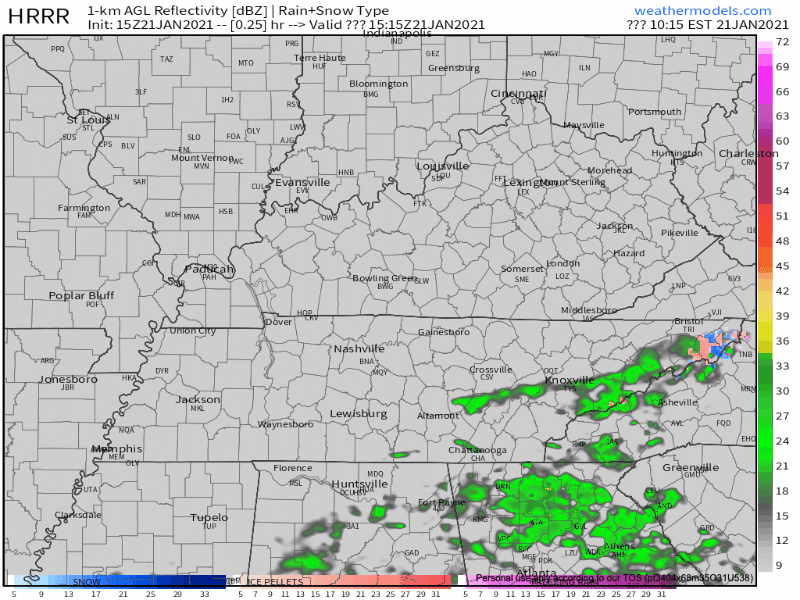 The rain is sliding off to our southeast. We will have a chance to dry out this afternoon.
Beware of especially cold temperatures Friday night into Saturday morning! We will dip well below freezing into the mid 20's.
Next Rain Event Beginning Sunday
A warm front will take shape to our south on Saturday. By Sunday, the rain will reach Middle Tennessee.
Unfortunately (or fortunately for some, maybe) our temperatures are going to stay pretty warm. No snow chances come along with this one.
Scenario 1: Washout
Say hello to the GFS's prediction for Sunday & Monday.
The warm front may stall over Middle Tennessee. The heaviest rain would begin late Sunday night and continue throughout most of the day Monday.
The bad: this translates to much higher rainfall totals. We could see close to 3 inches if this is the case.
The good: this scenario pushes the severe weather threat off to our south.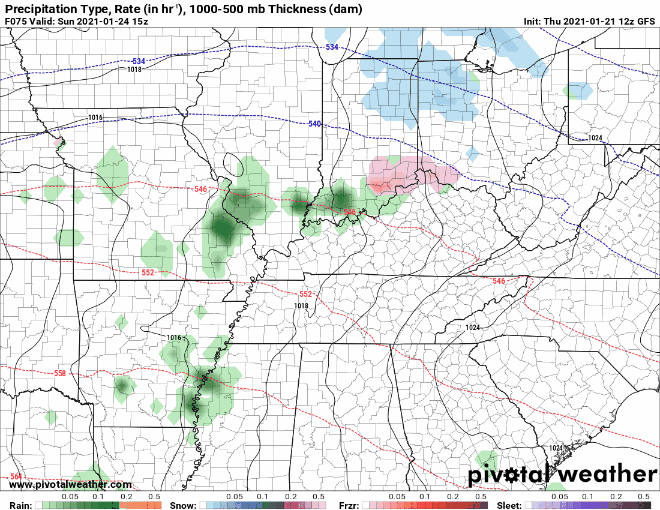 Scenario 2: Severe Chance
The Euro's thoughts on the situation are pretty different.
The warm front might move north of us, over Kentucky. Still rain on Monday, but not as much as the GFS thinks.
The bad: we would be in the path of the cold front. This scenario creates the possibility for a low-end severe weather event.
The good: we would likely see rainfall totals on the lower end, near 1 inch.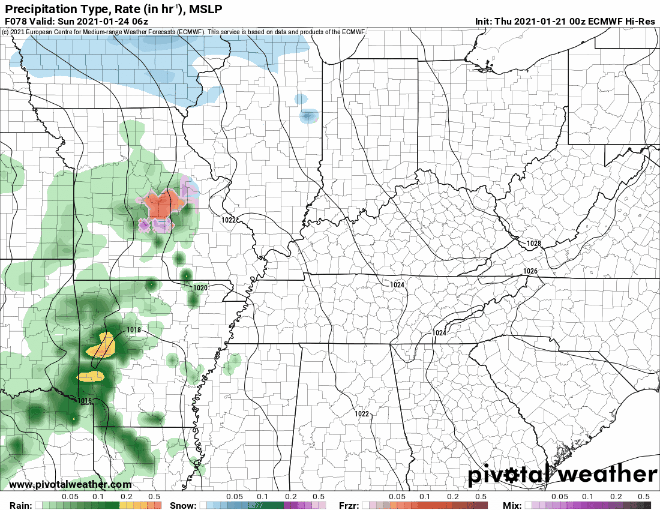 Either way:
Model QPF for Sunday through Monday remains in the 1 to 3 inch range, which could lead to some localized flooding issues and rises on area rivers.

-NWS Area Forecast Discussion
The Weather Prediction Center favors rainfall totals around two inches Monday.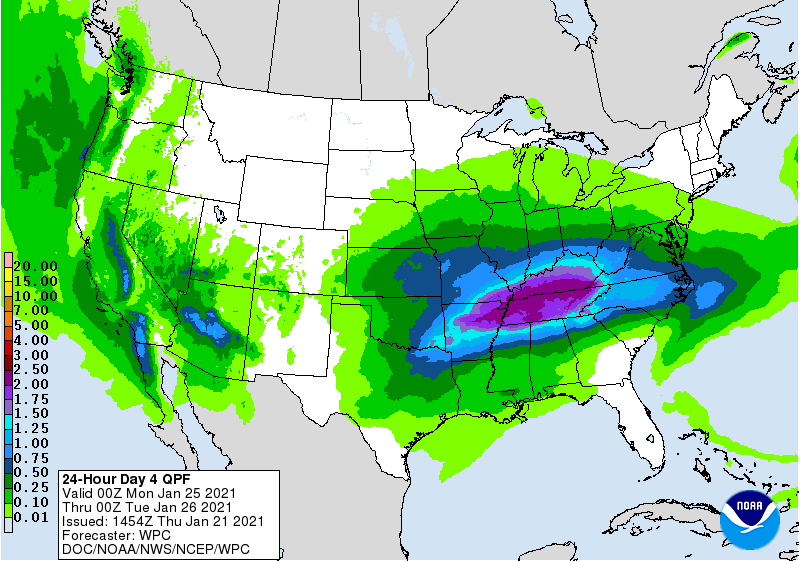 The event is still 3 days away. As always we will keep an eye on how the models progress as we get closer.
Looking Forward to Next Week…
Rain should end by Monday night, making way for a clearer week.
Temperatures will cool off following the rain. We will be back to seasonal norms by Tuesday.
Until then, enjoy your Thursday!