Rain Thursday Night
Sunny skies and pleasant during the day. Southerly winds could gust upwards of 25 mph.
That's all ahead of an approaching front tonight.
HRRR Model shows a weak band of showers moving through Thursday Evening into the overnight hours.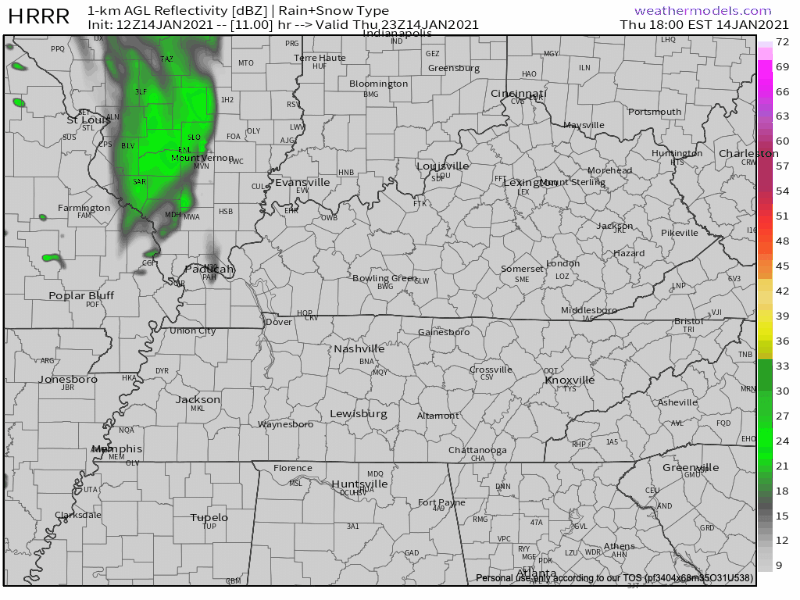 ETA: 7PM-1AM
No severe or winter weather concerns. Just a light, chilly rain.
Mixed Precipitation Friday Night?
More "notable" weather will come Friday evening into Saturday with the potential for some snow by Saturday AM… Right now have a dusting for counties along the Plateau and a few counties east of I-24 along the TN/KY border.

NWS Discussion 01-14-2021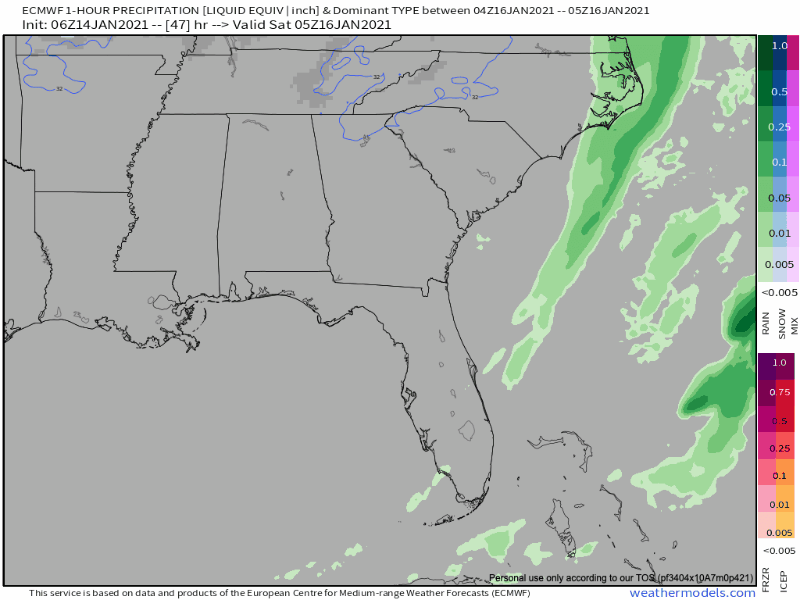 While current thinking is that the bulk, if not all, accumulation should stay mostly confined to the Plateau, there is not high confidence in a couple of factors that would change that forecast, namely how much moisture will make it down to us and how much dry air will eat the flakes on the way down. Much uncertainty with this one.
Stay connected as this forecast could change. Winter-time systems can sometimes overachieve (looking at you last Monday)
Unsettled Pattern Continues
Models hint at yet another mid week system that could bring more showers than we have seen as of late. There are still differences between GFS and Euro so there really aren't any more details to be established at this time.

NWS Discussion 01-14-2021
More details on this potential system in upcoming blogs.
Have a great Thursday!