It has been a tale of two counties this morning
Parts of Williamson County have picked up an inch…
Even nearing 2 inches near Thompson Station..
Those in Davidson County haven't been as lucky
Moisture that has infiltrated Williamson has been losing the battle with the dry air north of I-40 in Davidson County.
HRRR Model shows the dry air winning for a while before the moisture is finally able to move north.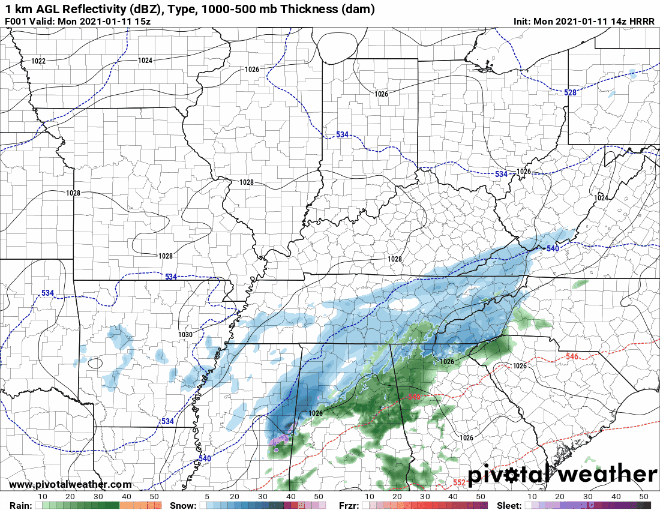 Snow totals from NWS show southern Davidson County picking up 0.5″ with the northern part barely getting enough to measure.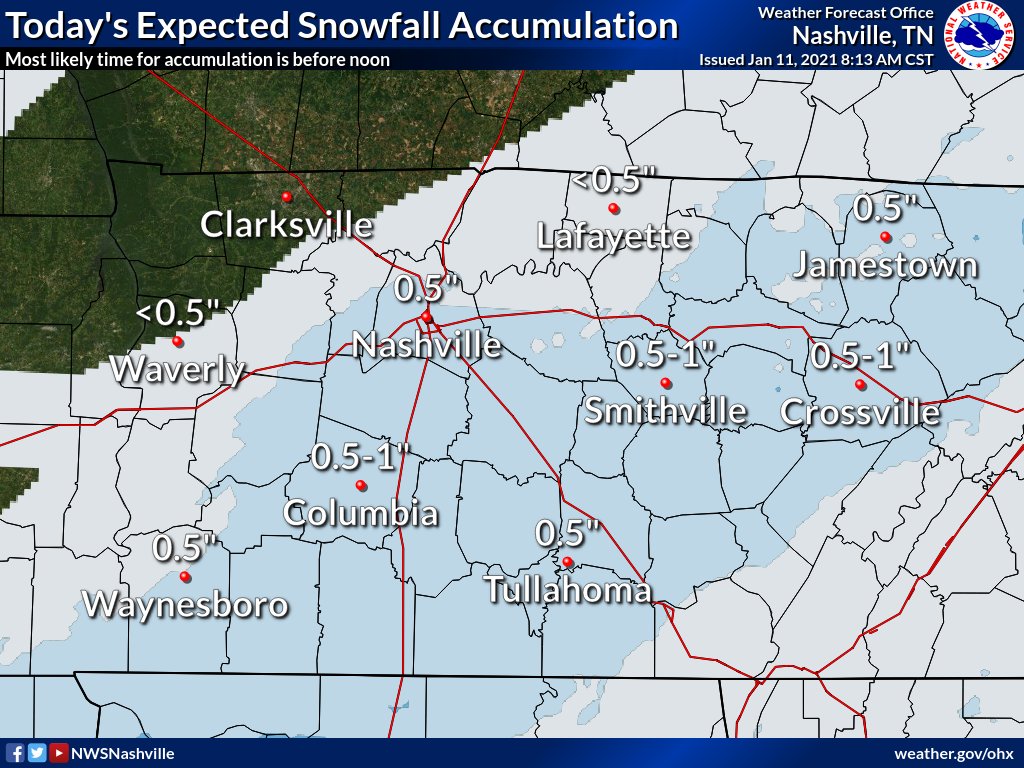 While isolated spots could see around or just over an inch, we are still expecting most places to see less than an inch of snow.

NWS Nashville Discussion 01-11-2020
Snow will slowly taper off after noon as our high temp reaches 37°.
Tonight's low will dip into the mid 20s. Any moisture on roadways will freeze. Beware of slick spots tonight especially on bridges and overpasses.
Next weather maker or lack there of looks to be Thursday night. But we're not impressed.
The system really dries out before it gets here and while we'll likely see clouds move back into the mid-state, I don't expect much if anything in the way if precip, frozen or otherwise.

NWS Nashville Discussion 01-11-2020
Not much on the horizon, either. Scroll up to see this week's warm up, though.