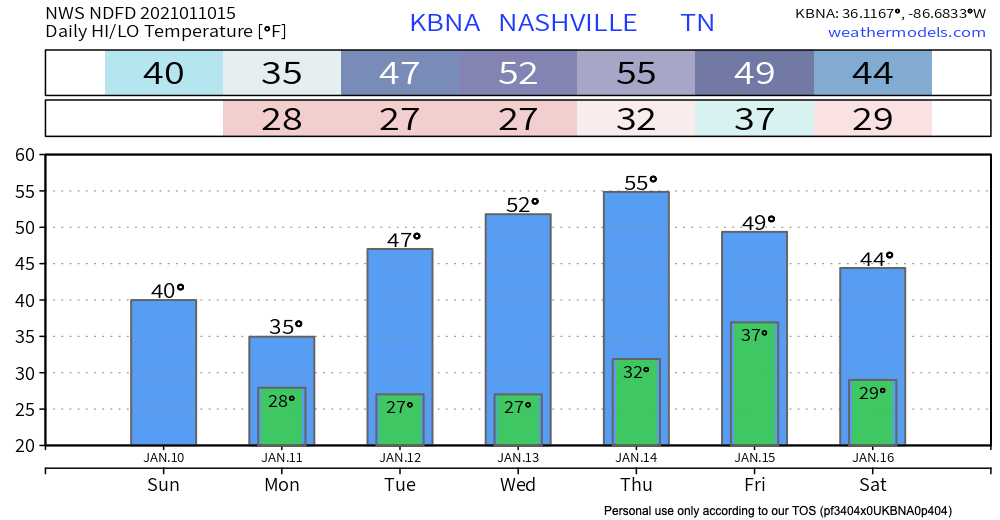 Snow will pile up across Texas, Louisiana, and Mississippi today and tonight.
Monday this system will turn into Tennessee and weaken.
We may get no local snow. The best snow chances are between us and Chattanooga.
Right now the thinking is no more than a half inch arriving late Monday morning.
The Euro model distributes snow to southern Williamson County and southeastern Davidson County as if to say "Pay Attention To Me" while the "real snow" passes southeast of us.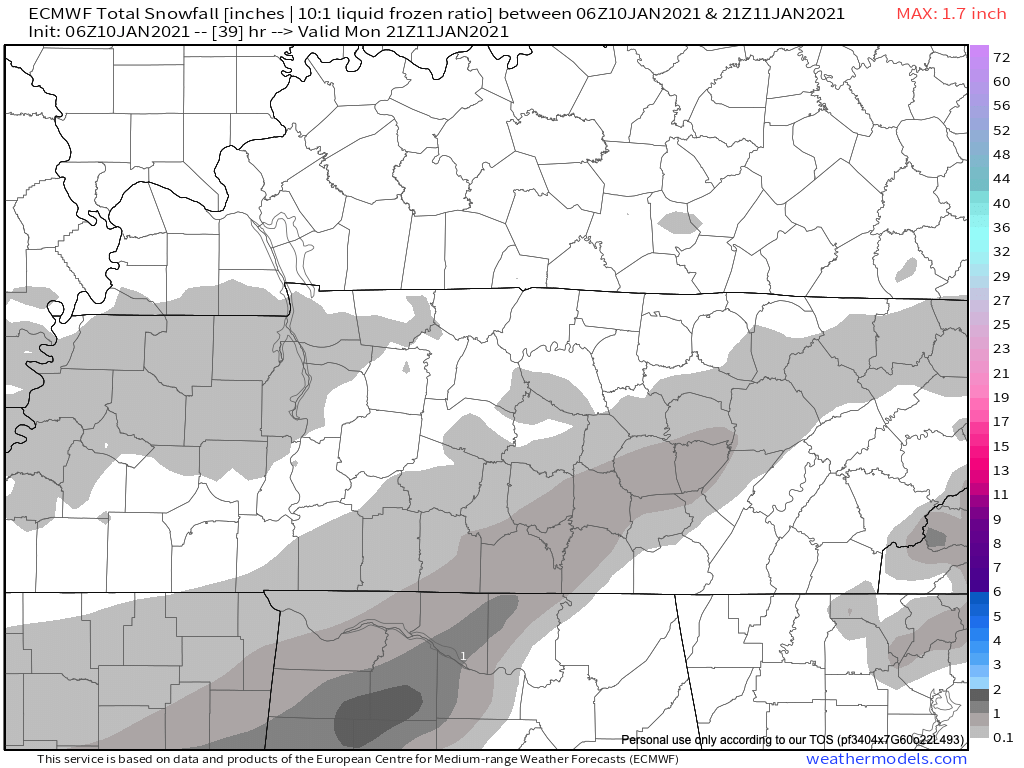 It looks like we are too far north. Big picture is below. Snowmaker now in Texas moves across Mississippi and Alabama into Georgia, leaving us just barely scraped by its far northern, drier side.
There are a few rays of light for snow fans. The NBM shows 0.1″:
The HRRR has snow only for southeast Will Co: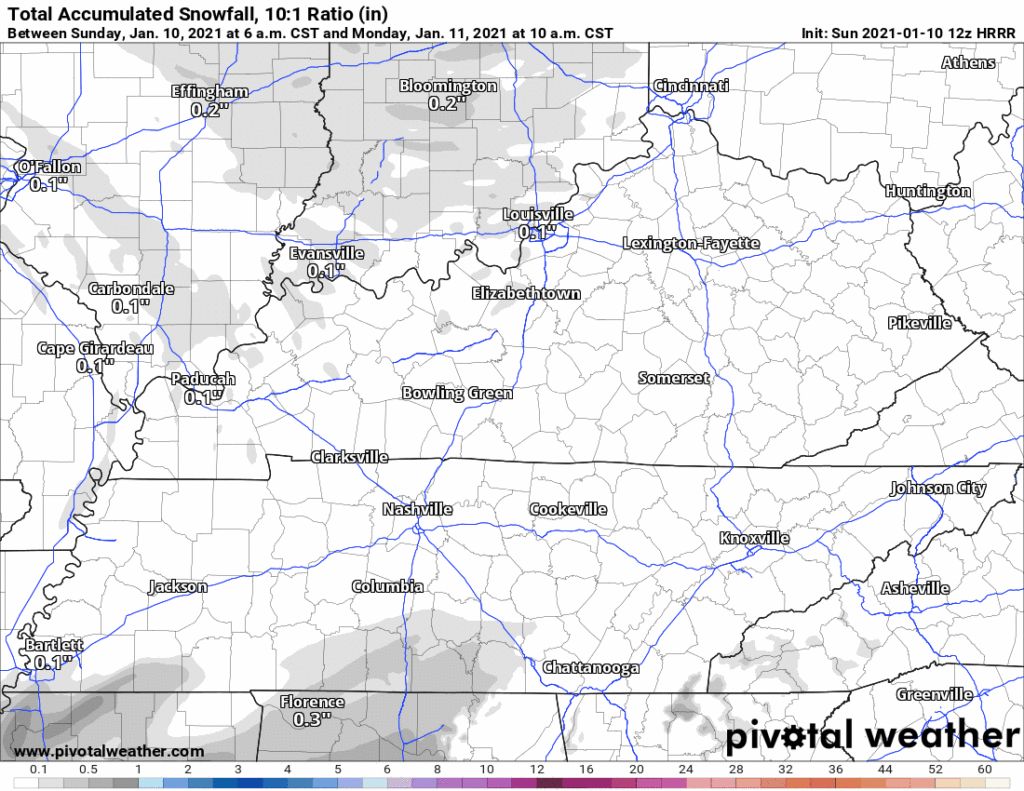 Surface temps should be around freezing. Precip will fall as snow, but it might not stick. Wind chills will be mostly in the 20s.
We will update this forecast throughout the day on Twitter and here again tonight.
The next weathermaker is a week away.
Both models show a system for next Sunday night/Monday but are drastically different in evolution. GFS is snowy, the Euro is not.

NWS-Nashville Forecast Discussion