Clouds and cooler temps for this Saturday afternoon until rain chances increase for tonight.
Light rain showers could begin this evening begin after 7pm and may continue until 5am.
High today is 51 degrees.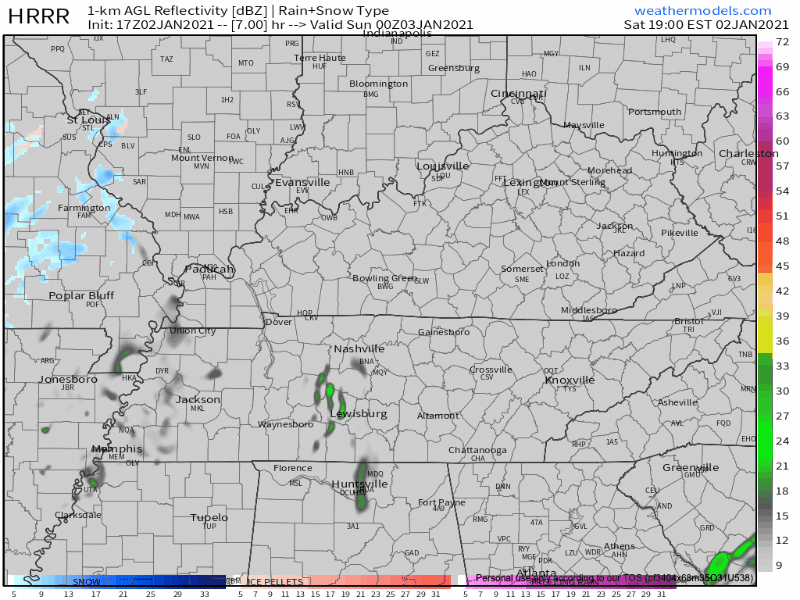 Windy and Cooler Sunday
After those light rain showers in the early morning hours on Sunday, overcast skies will dissipate a bit to allow the sun to partially peak through tomorrow afternoon.
A west wind at 5-10 MPH will make it a little breezy tomorrow. Temperatures will be cooler as well with a high of 47.
Beautiful Work Week Ahead
After all of this rainy, gloomy weather we have been having, we are finally getting a break!
Starting Monday, expect. sunny skies with no chance of rain. Same thing for Tuesday and Wednesday.
High temperatures for the first part of the week (Mon-Wed) will be in the low to mid 50's.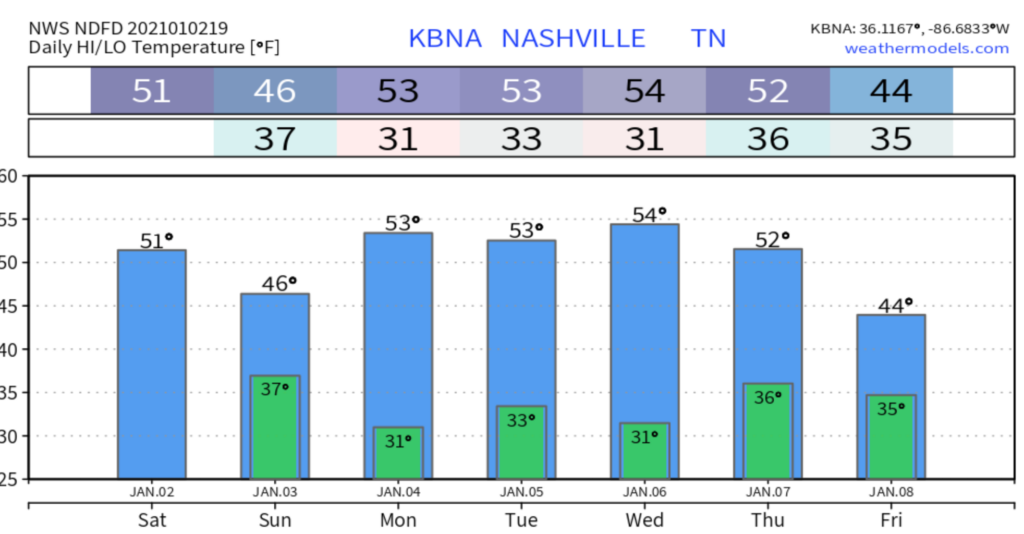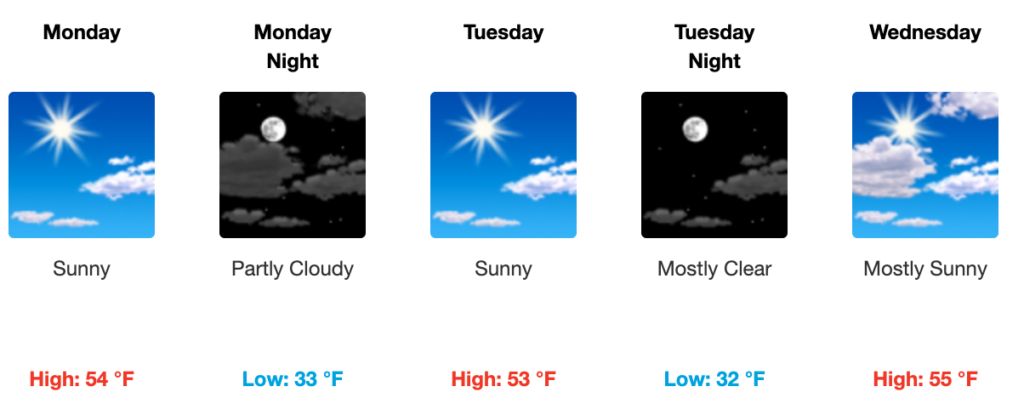 Rain chances return on Thursday and Friday. We'll know more later this week.