Happy New Year!
Out with the old and in with the new. We wish you a happy and healthy new year!
Rain Moves Out of the Area
Maybe you woke up to some moderate pattering on your window this morning, maybe you didn't.
The last of the showers and thunderstorms from this system is pushing off to the east and leaving us with a really nice day outside.
Below, you'll see the HRRR model runs until 3 AM and we're left with dry conditions this afternoon and tonight.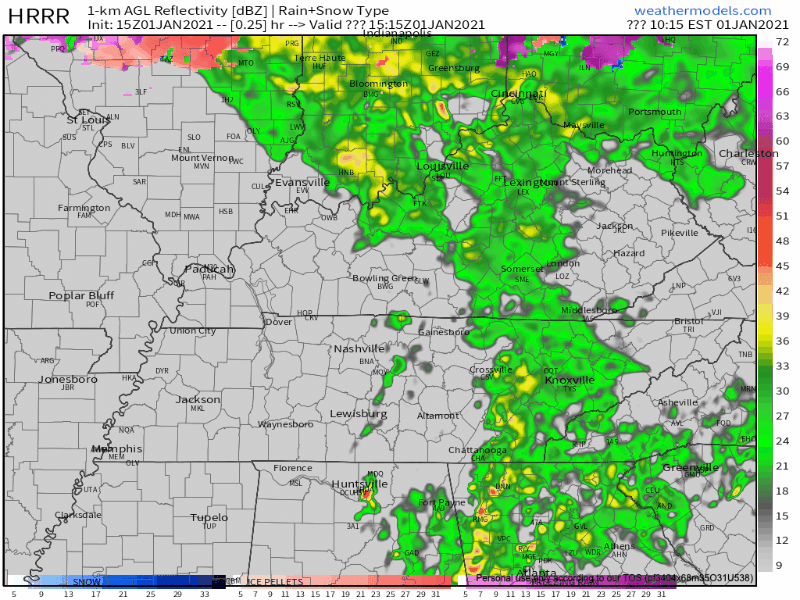 Warm air was advected into the area making our high-temperature climb into the 70s this afternoon. Expecting a high of around 72°.
A pending cold front will change that. The front moves in tonight shortly after sunset and drops our temperatures back to seasonal average. It's going to feel like January.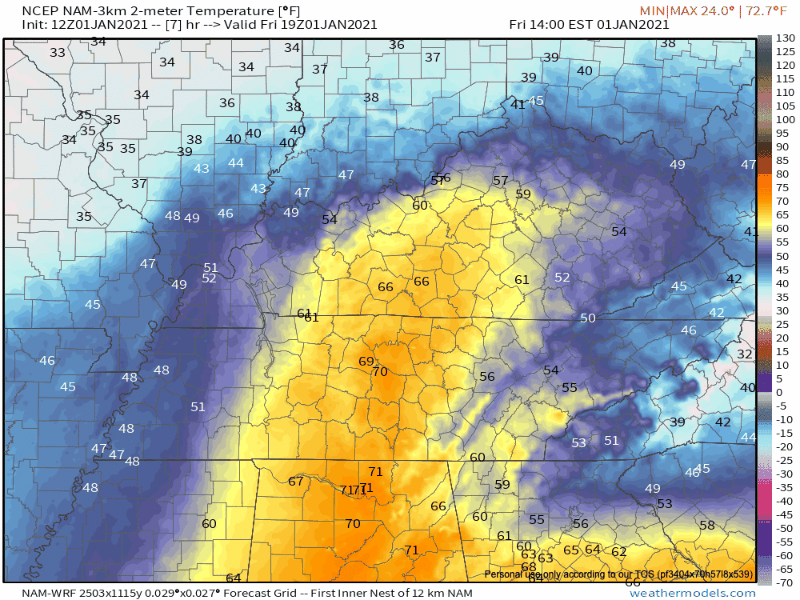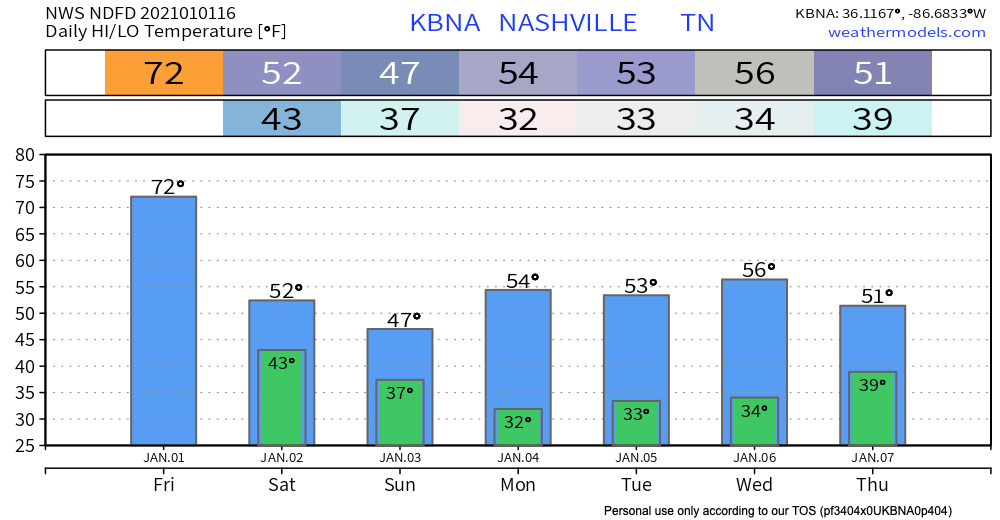 Showers on Saturday?
We're looking at some scattered showers Saturday night into very early Sunday morning. Some showers move in after dinner time and should be out of the area by sunrise Sunday.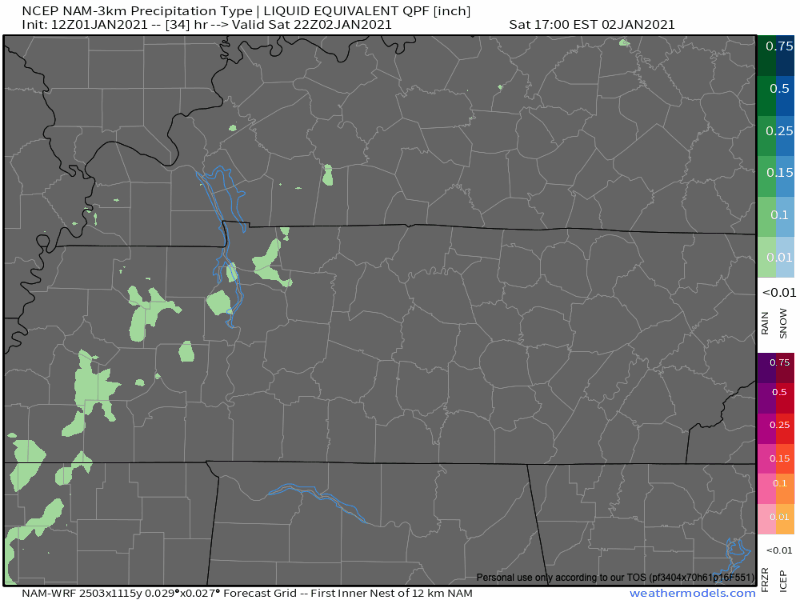 We officially dry out after Saturday night! No rain expected for the first half of the workweek!
Next chance of rain is looking to be Wednesday night into Thursday, but we'll have more for you on that when the time gets closer.
As always, check back for updates to the forecast and be sure to follow @NashSevereWx on Twitter!