---
Tornado probability remains 2% Friday morning. Meaning, two percent chance of a tornado happening within 25 miles of you. That's from the Storm Prediction Center.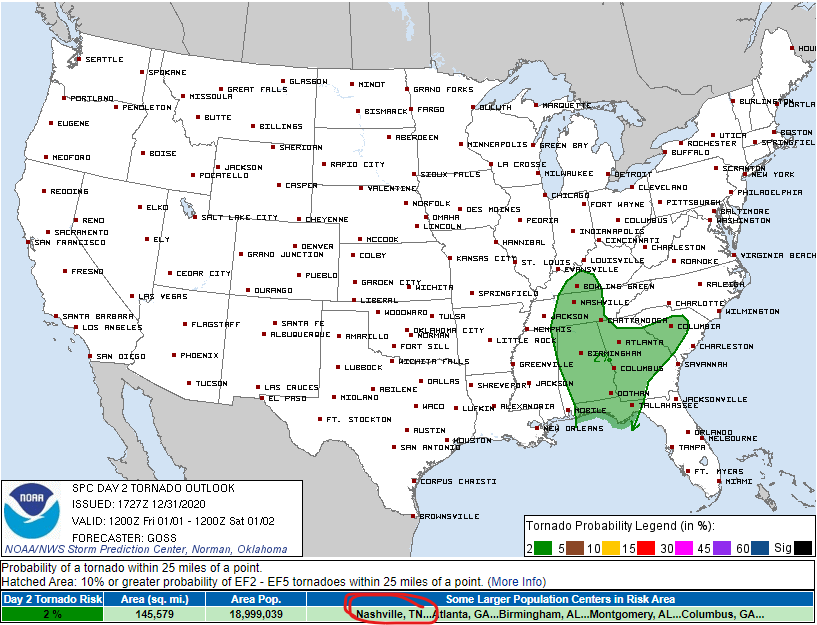 Damaging thunderstorm wind probability remains at 5%.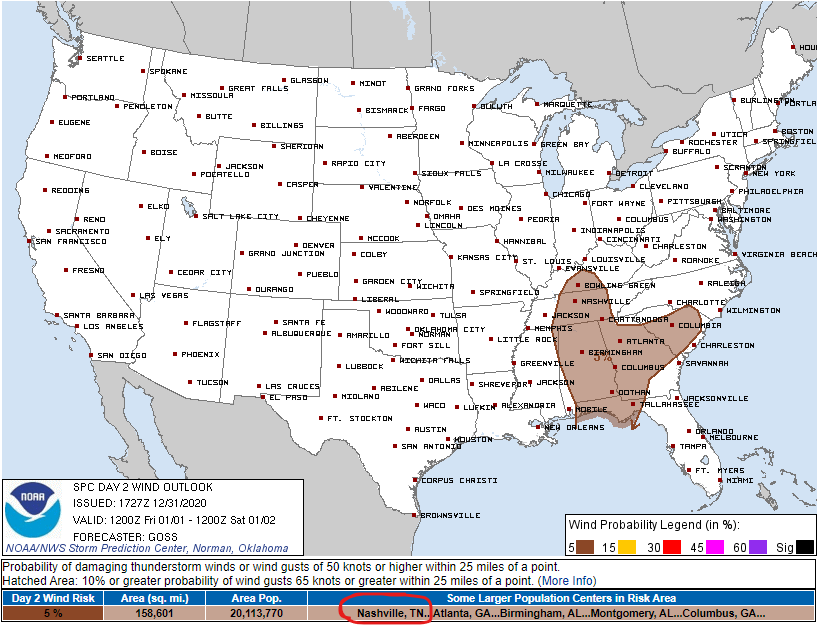 ---
We are not that concerned. Here's why.
Storms need shear and instability to go severe.
Shear will be plentiful Friday morning: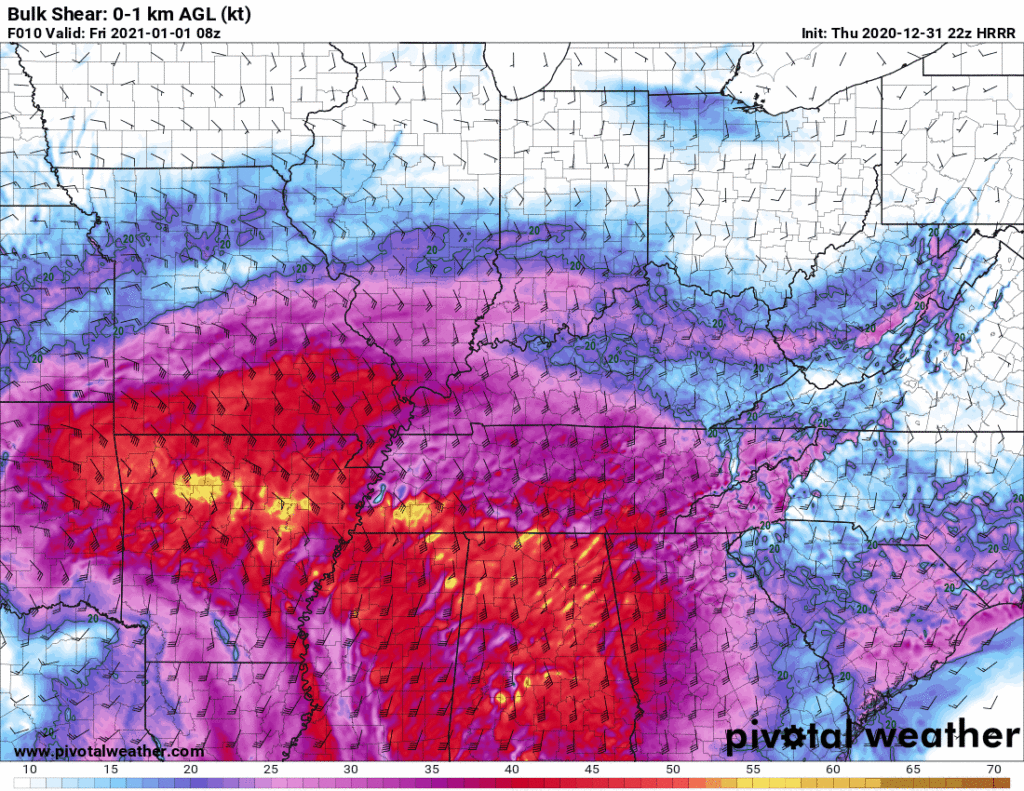 Instability should arrive by mid/late morning.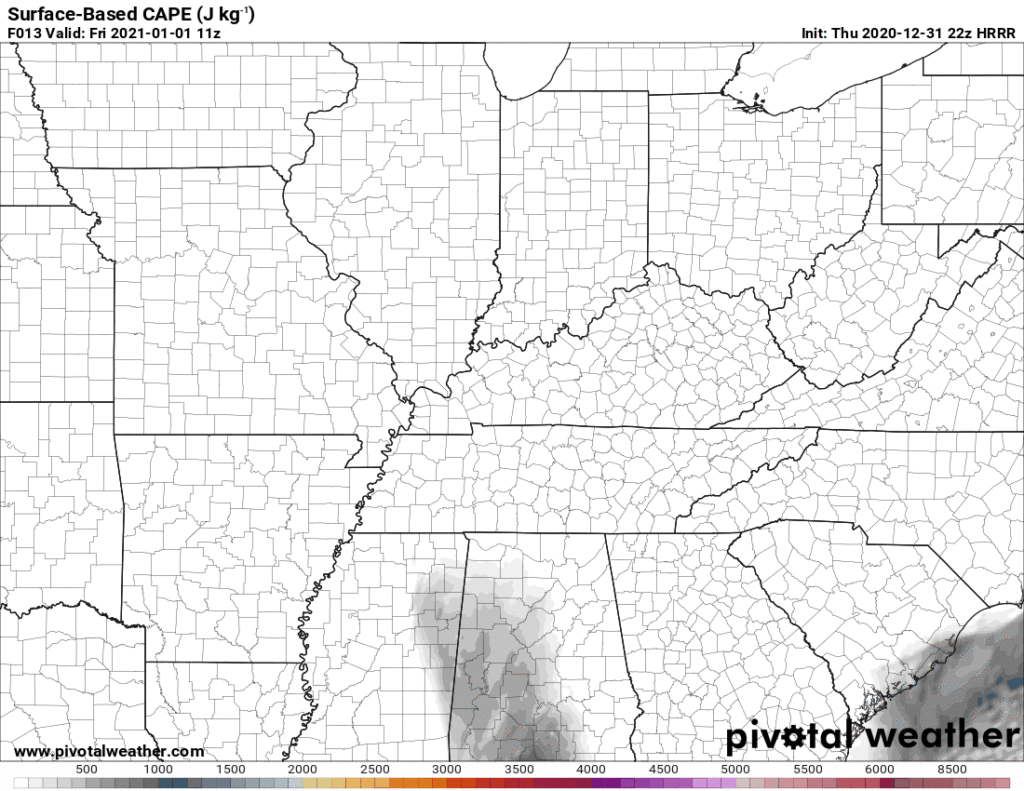 So we got shear (check), instability (check), but where are the storms at 9-10 AM Friday?
Not here. Storms will be way east of us according to the HRRR model.
So what's the deal?
Suppose making a severe storm is like making a ham and cheese omelet. Toss instability (eggs) and ham & cheese (shear) in a skillet.
But if you don't have heat, you can't make an omelet. The ingredients slosh around in the pan and nothing happens.
No heat, no storms.
We probably won't get hot enough in time to make storms. NWS-Nashville: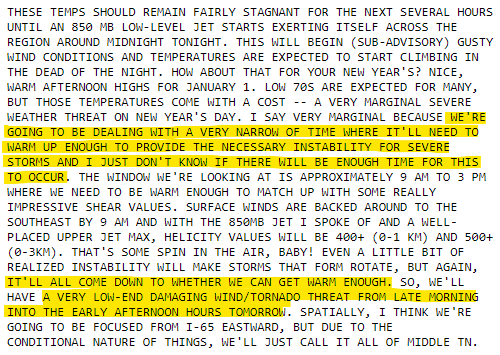 NWS-Nashville was talking about all of Middle Tennessee when it said "late morning to the early afternoon hours." For us I think our opportunity for severe storms will be 9 AM to 1 PM.
Forecasters have low confidence storms will even form.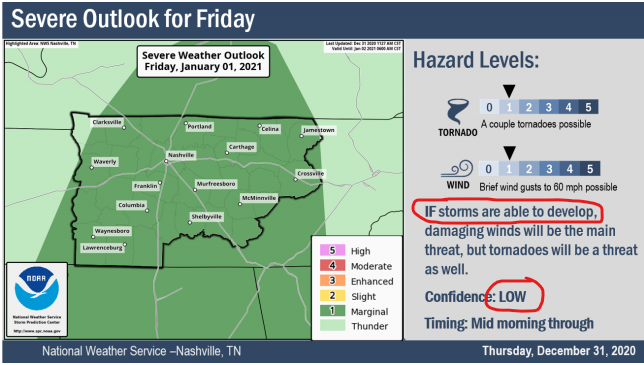 Things change. Probabilities rise and fall. If we warm up, watch out. Doesn't look like that will happen.
BUT – We have a healthy respect for the uncertainty of our atmosphere. We'll keep a close eye on it. We will keep you updated on Twitter @NashSevereWx.
By the way – it's going to start raining tonight shortly after midnight. Rain will be heavy at times in the middle of the night/wee hours of the morning. No severe concerns with overnight/pre-dawn rain. Again, the severe storm concern timeframe is between 9 AM to 1 PM.