The morning weather balloon showed winds just off the surface at 50 knots. Some of that wind will find its way to the surface by mid day. Expect gusts to 33 MPH around noon, slackening off tonight. Morning temperatures in the 50's will reach 65° this afternoon. That's about 20° above climatological normal.
Dry this morning and early afternoon, with a few light showers possible.
Two Rounds of Rain
Round 1 begins an hour or so after dark tonight and ends around/after lunch Thursday. HRRR model: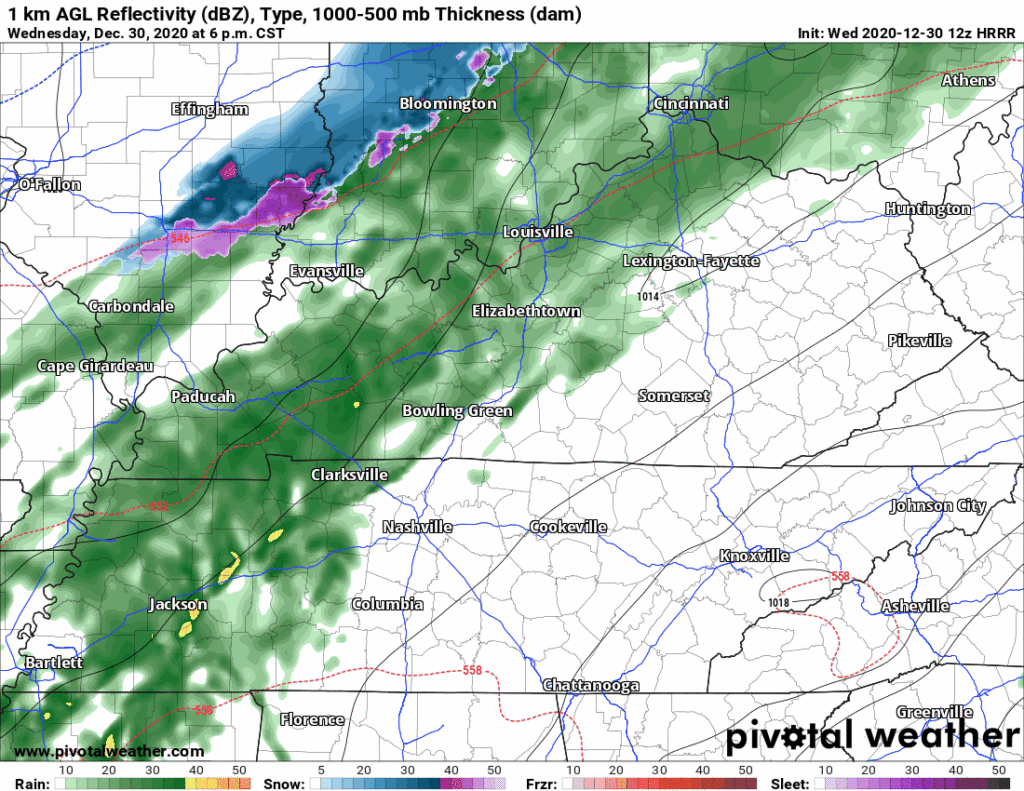 Rain will be cold, falling overnight while temps drop to the low 40°s with wind chills upper 30°s. No flooding, no storms, no snow. About 1″ expected with Round 1.
Rain should pause Thursday afternoon and early evening, maybe interrupted by a light, brief shower. Round 2's arrival depends on which model has it right.
Models think Round 2 will begin around midnight New Year's Eve. HRRR model: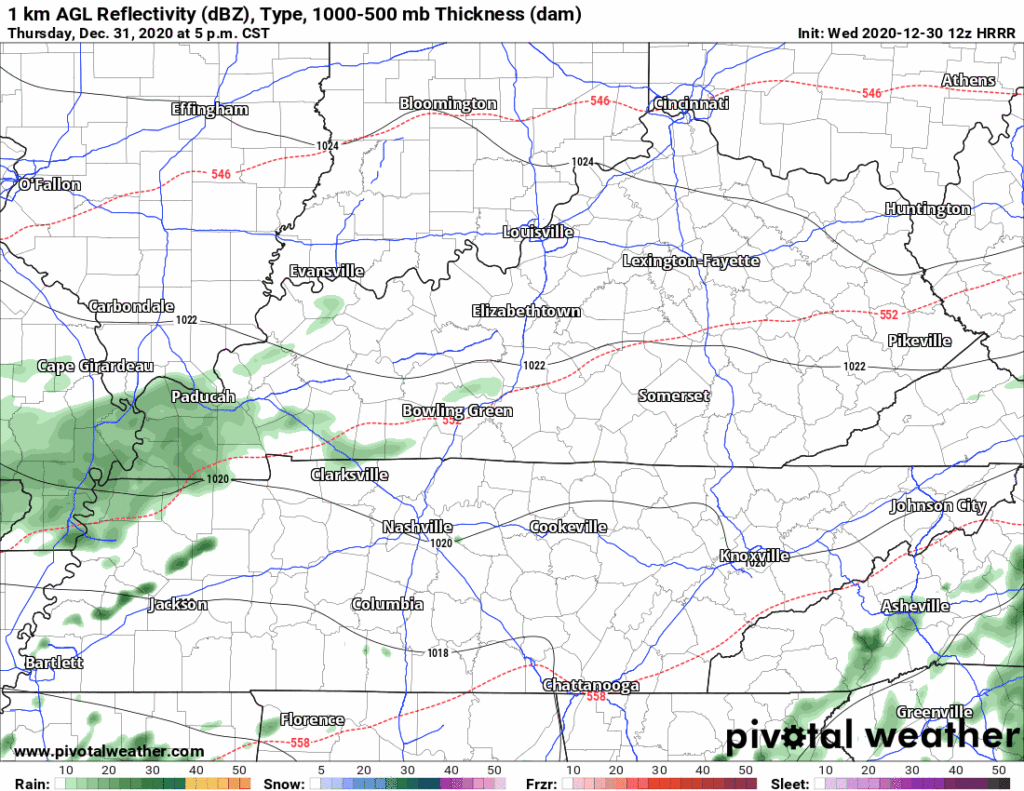 Other models agree, although some think Round 2's ETA is a few hours after midnight.
Round 2 rain will continue Friday morning until late morning/lunchtime. Another 0.5″ to 0.75″ expected.
Storms are possible Friday morning. They should be isolated and below severe thresholds. Models show plenty of shear, but instability will be locally lacking. Winds will gust over 30 MPH in the afternoon, then slacken off at night. The severe threat is well south of us: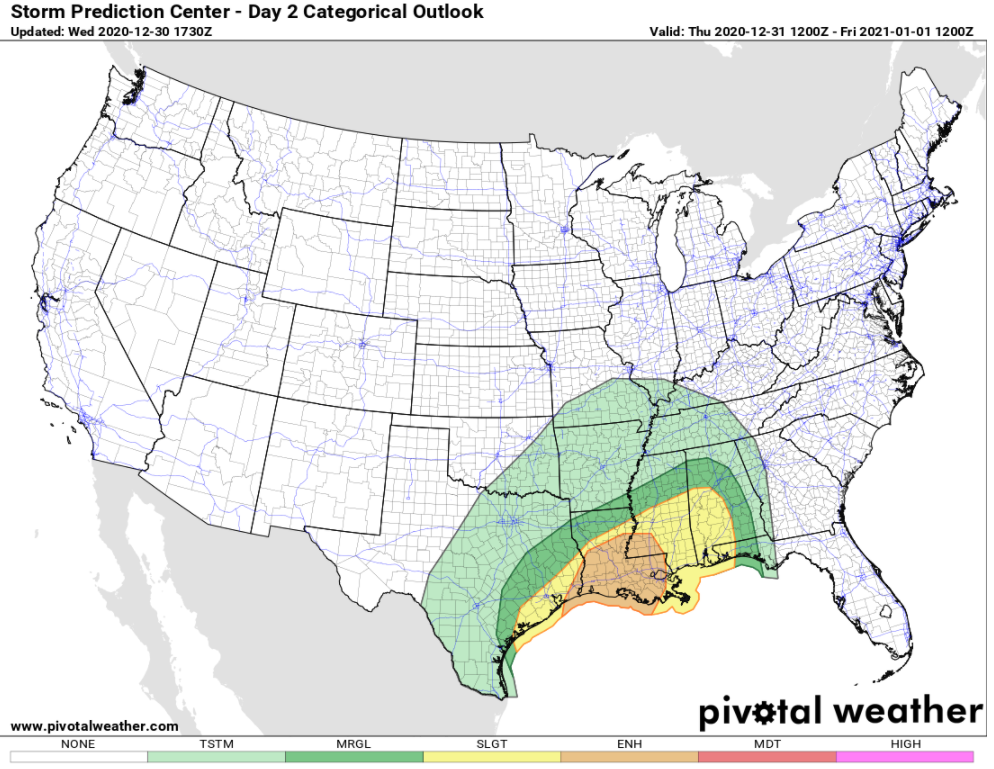 Total rainfall:
Flash flooding is unlikely. WPC puts our flash flooding probability at 5% to 10%.
New Years Day will end up unseasonably warm: high 72°. A cold front will arrive Friday night and cut Saturday morning temps to the low 40°s and afternoon temps to the low 50°s.
The Weekend
A light shower may cross by Saturday night overnight into Sunday morning, otherwise expect an uneventful weekend.
Happy New Year!