Sunny, with Average Temperatures on Tuesday
Beautiful today, high reaching 50º. This is near climatological norms: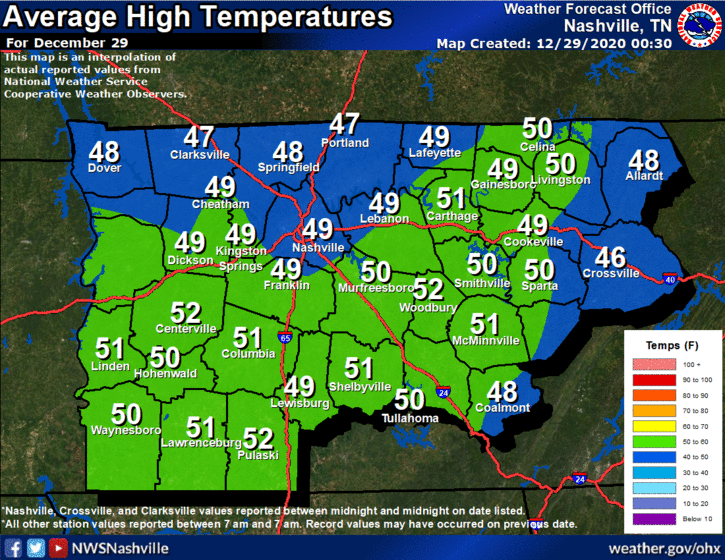 A surface high pressure is just to our north, which will fend off rain for one more day. Tomorrow's a different story, though. All that "stuff" to our west on the map below will move towards Middle Tennessee.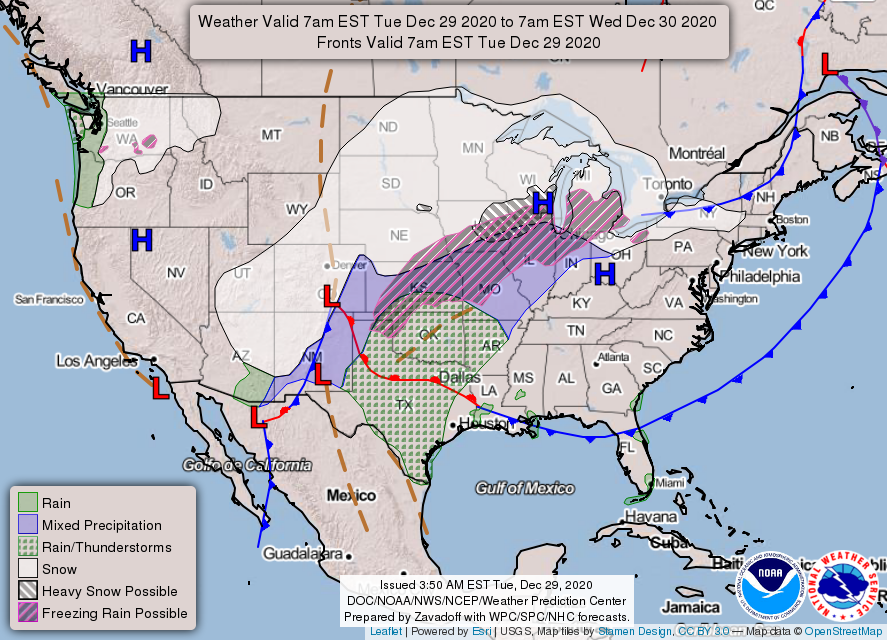 Late tonight, a warm front will pass over us. Overnight temperatures will be mild for this time of year, in the low 40's.
Wednesday Evening Through Friday: Rain.
A surface low will strengthen as it slowly moves closer to Middle Tennessee. Expect strong winds before the rain Wednesday, with gusts up to 35 mph.
The issuance of a wind advisory later for mid state region is not out of question for Wednesday…

-NWS Area Forecast Discussion
Yesterday models thought rain would start Wednesday night. The latest suite of model runs pushed back the timing of most intense rain by about 6 hours. This means rain should begin closer to midnight Wednesday night, with most of the rain falling Thursday. This is just Mother Nature's way of giving 2020 a proper sendoff, by washing it away!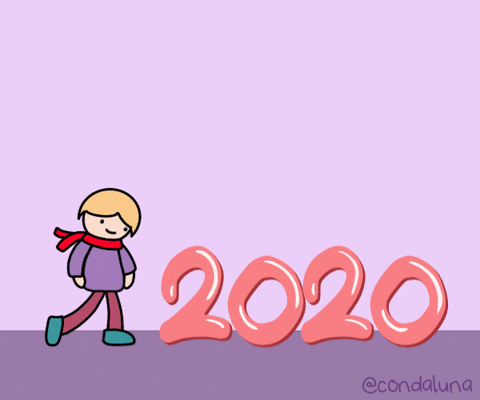 Let's get more specific.
The Euro model has some scattered showers beginning Wednesday around dusk and the majority of the rain beginning shortly before midnight. The Euro shows rain all day Thursday and extending into Friday before ending around noon Friday.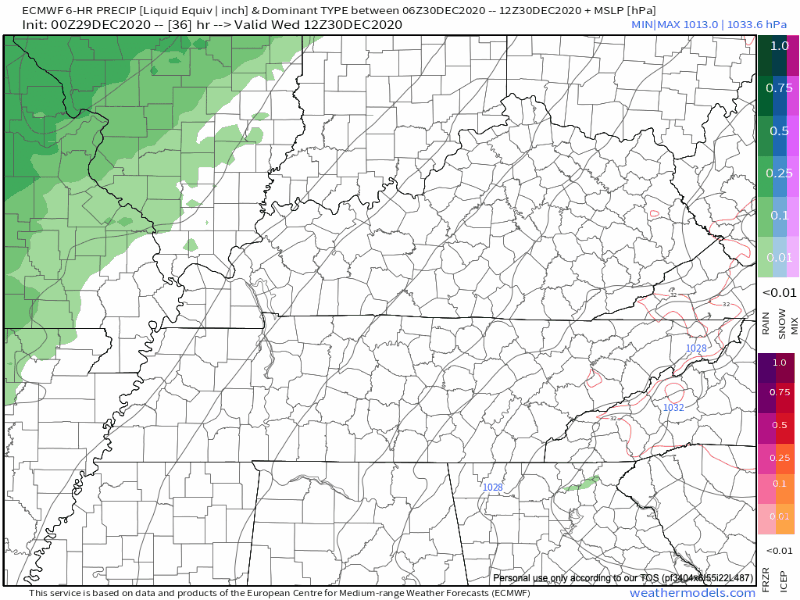 The 12Z HRRR model run this morning agreed with the Euro's Wednesday night start time. The HRRR shows a few isolated showers during the day Wednesday, with the main line of rain arriving a few hours before midnight.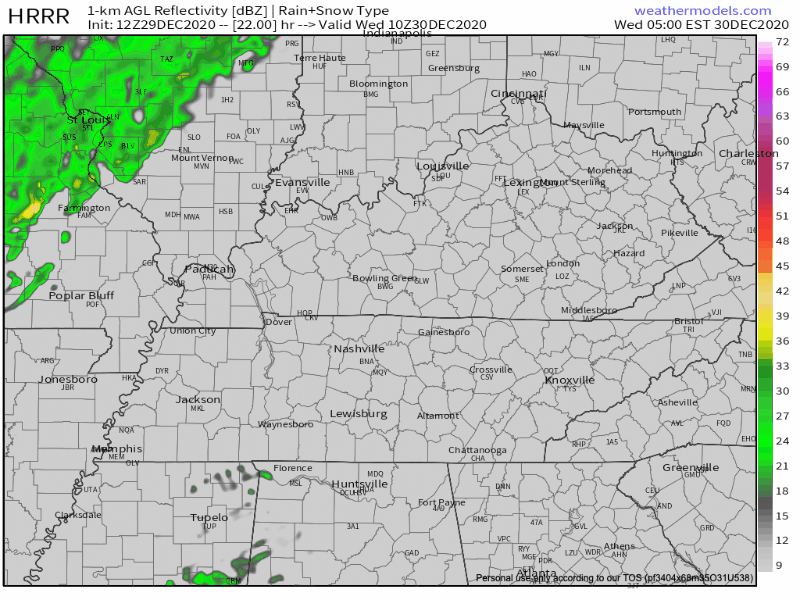 As we get closer to the beginning of the event, we should see better consensus between models. With that being said, here's a generalized timeline for the event:
Maybe a few sprinkles during the day Wednesday.
Main rain event begins Wednesday just before midnight.
Heaviest rain moves through in waves during the day Thursday.
Bid adieu to 2020 in the rain.
Rain tapers off around lunchtime Friday.
The Weather Prediction Center has placed Middle Tennessee in a 5% to 10% chance of rainfall exceeding flash flood guidance within 25 miles of you.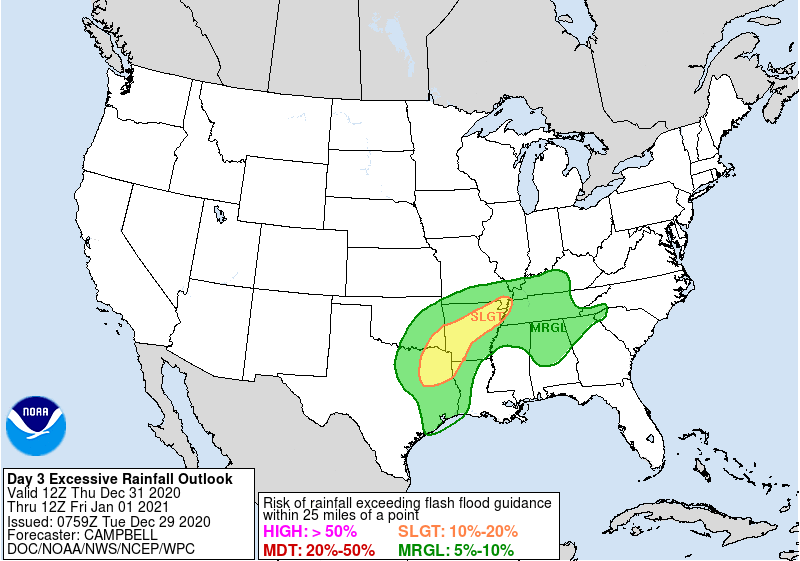 We are still looking at 2-3 inches of rain when all is said and done. This rain will be spread out over 24+ hours. With this setup, we aren't expecting widespread flooding. Some localized flash flooding might be possible when bands of heavier rain move through, though.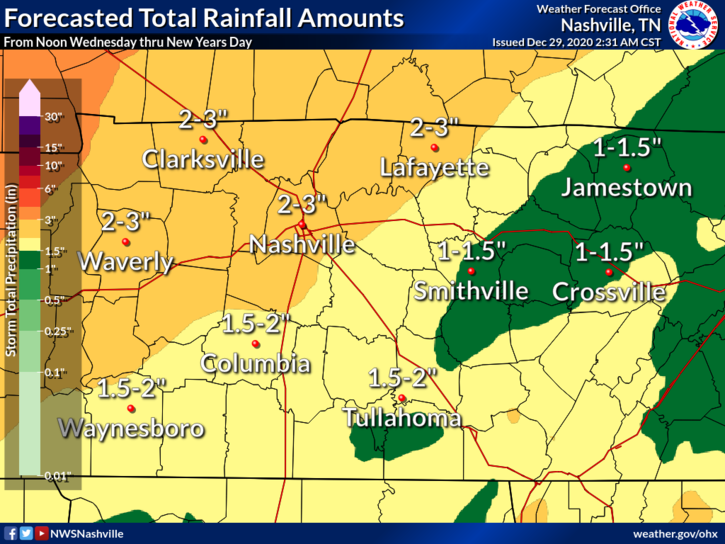 Also I feel it's necessary to mention that we are not expecting anything frozen with this system. Just rain. Sorry!
We aren't expecting anything severe with this system. However, there may be some instability Friday morning, so a thunderstorm or two is possible. Severe weather is possible to our south (including central and southern MS and AL), but right now that doesn't look like a problem for us. 2020 has left us with many worries, but this weather system should not be one of them! Celebrate the New Year, then go to sleep.
New Year's Day and Beyond
After the front passes through Friday, our temperatures will soar into the mid 60's. By Saturday, winter will return to the mid state and temperatures will bounce back to seasonal values.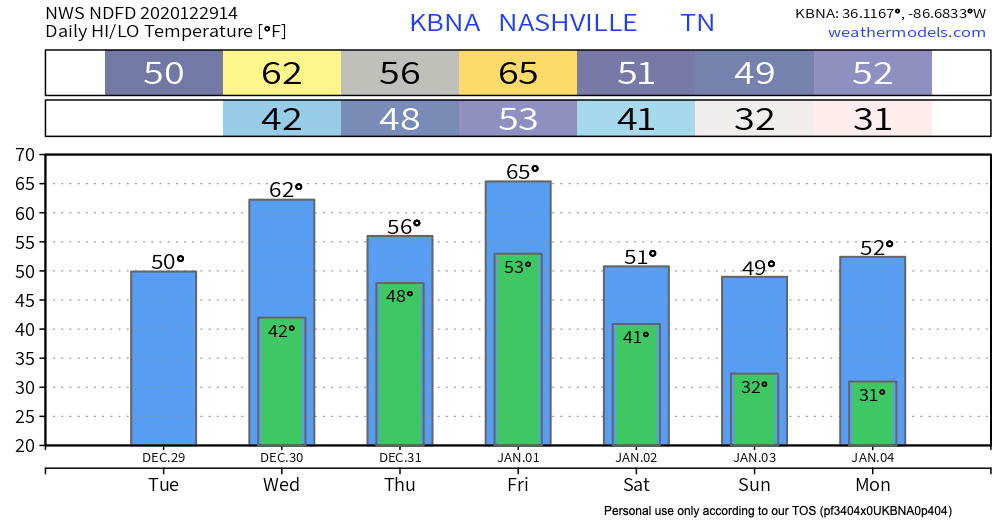 We will be dry for the remainder of the forecast period.
Until then, enjoy the sun today!