Clouds and sun next couple of days. Unseasonably warm for winter.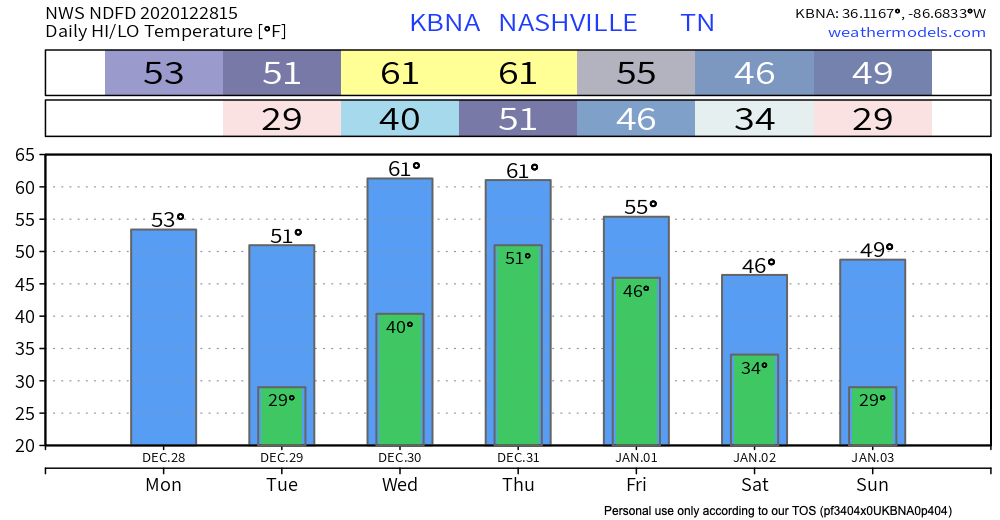 Heavy Rain Event Incoming for New Years Eve/Day
Heavy rain will spill out of a robust weather system that'll pass to our west Wednesday and Thursday. Northwest of the low (the big red L below), snow. We'll be southeast of the low, so rain.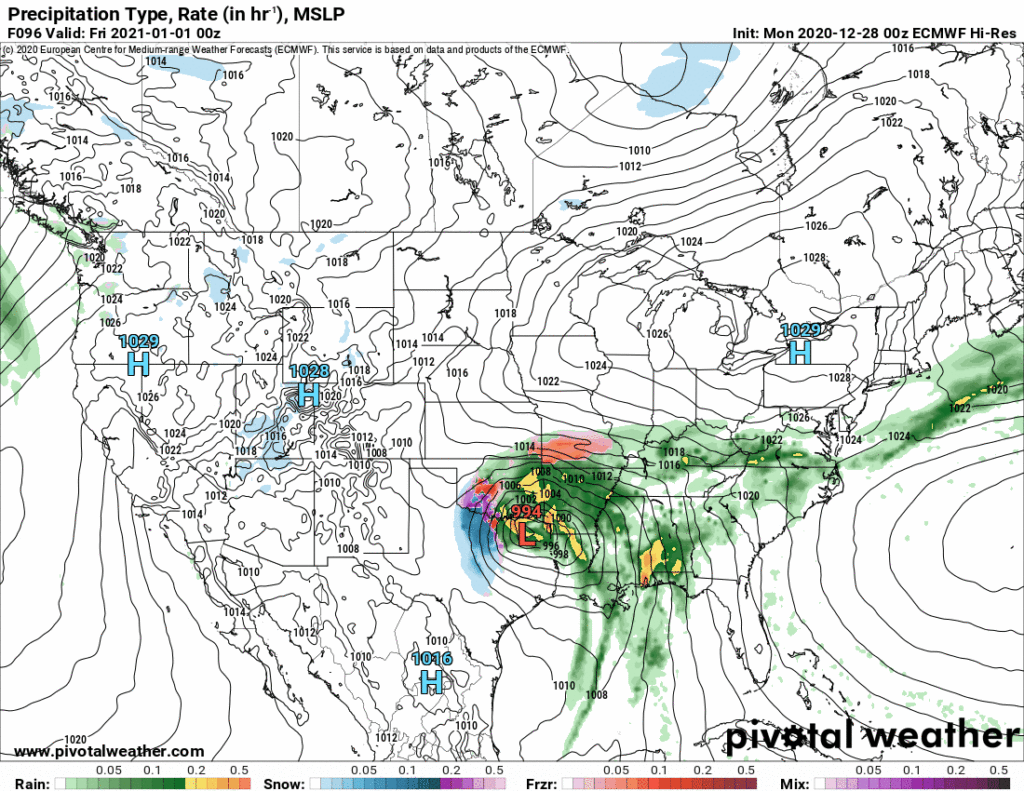 Before the rain starts Wednesday, expect warm south winds sustained at 10-15 MPH. Gusts up to 25 MPH.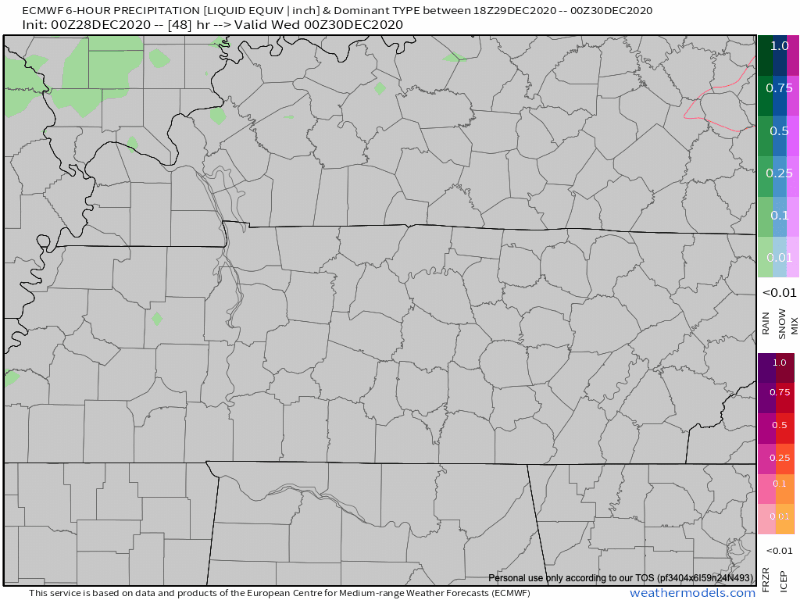 Expect rain to begin late Wednesday night (after 1 AM) and continue off and on Thursday before eventually tapering off Friday around lunchtime. You might notice darker shades of green in the Euro model above, suggesting the rain will vary in intensity on New Year's Eve.
Heaviest rain ETA Thursday into Thursday night. This may change depending on the exact track of the low that'll pass to our northwest. Some models suggest a steady/training rain, others sweep in the heavy stuff quickly and get it out of here.
Total expected rainfall range is between 2″ and 3″.
2″ to 3″ is the estimate right now, but there's a considerable spread. The Euro model thinks we could see as little as an inch or so. 1.5″ is the ensemble mean.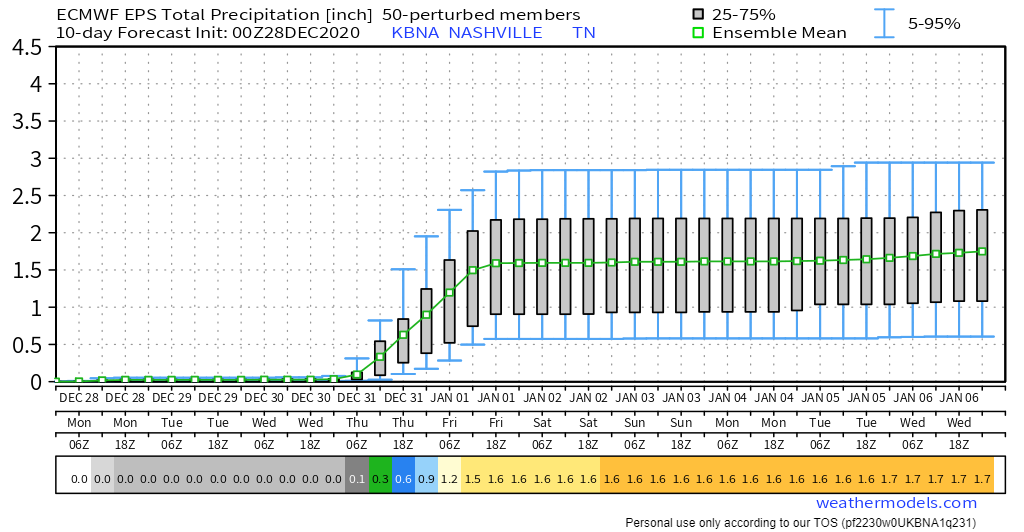 But if a training (like a train passing over us on tracks, one car after another) event sets up, bet the "over" on 2″ to 3″ of rain.
WPC is betting on a soaker for now:
Widespread flooding is not expected. We think there will be a few heavy downpours which may cause brief, localized, mostly urban/poor drainage flooding. We can handle 2.7″ if spread out over a 6+ hour period.
Higher res data will be in this time tomorrow providing a better handle on amounts and timing.
Again, snow is not expected. Cold air will remain north and west us, denying us a wintry mix on the back end of this system.
---
The weekend looks uneventful. Cold air will eventually trickle in the first weekend of 2021, restoring us to close to seasonal norms.