2020 began with heavy rain. 2020 will end with heavy rain.
---
First, a minor event tonight.
Light rain tonight, ETA a few hours before midnight. Not a heavy event (that's Thursday). Tonight's rain will be off and on, scattered, and should end around sunrise Monday. Was hardly worth mentioning but here it is. HRRR model below.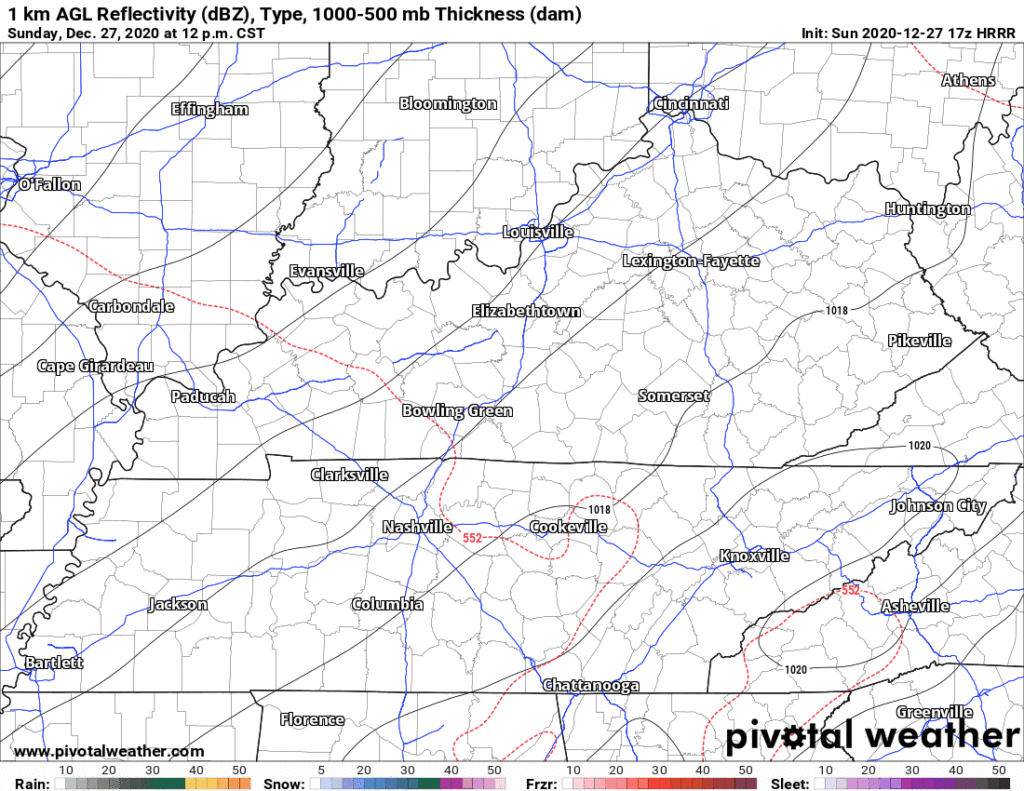 ---
Monday, Tuesday, most of Wednesday uneventful. Highs and lows chart below shows a few morning dips below freezing: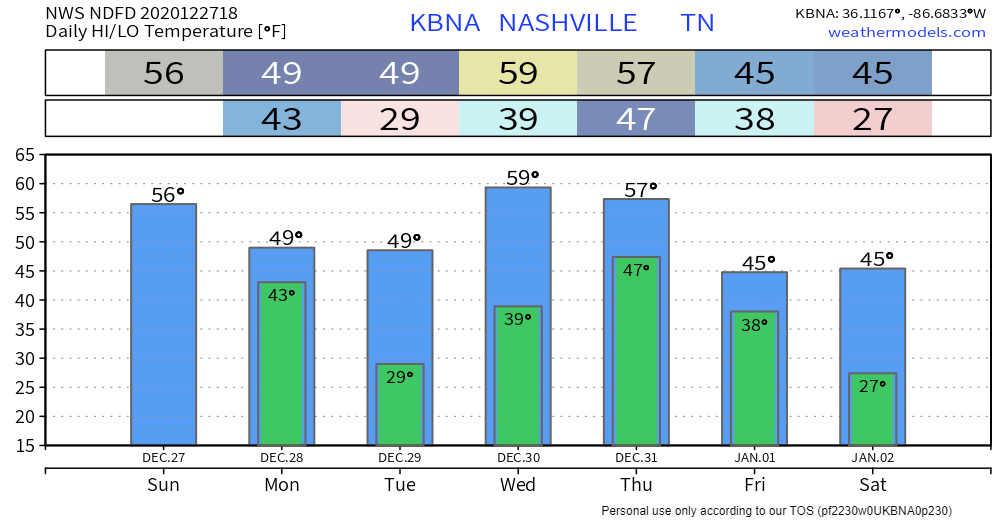 ---
Heavy rain event incoming late Wednesday through most, if not all, day Thursday. Thursday is New Year's Eve.
Model data is low res for time, so we think rain will start between Wednesday 6 PM and midnight, Probably toward the end of that range.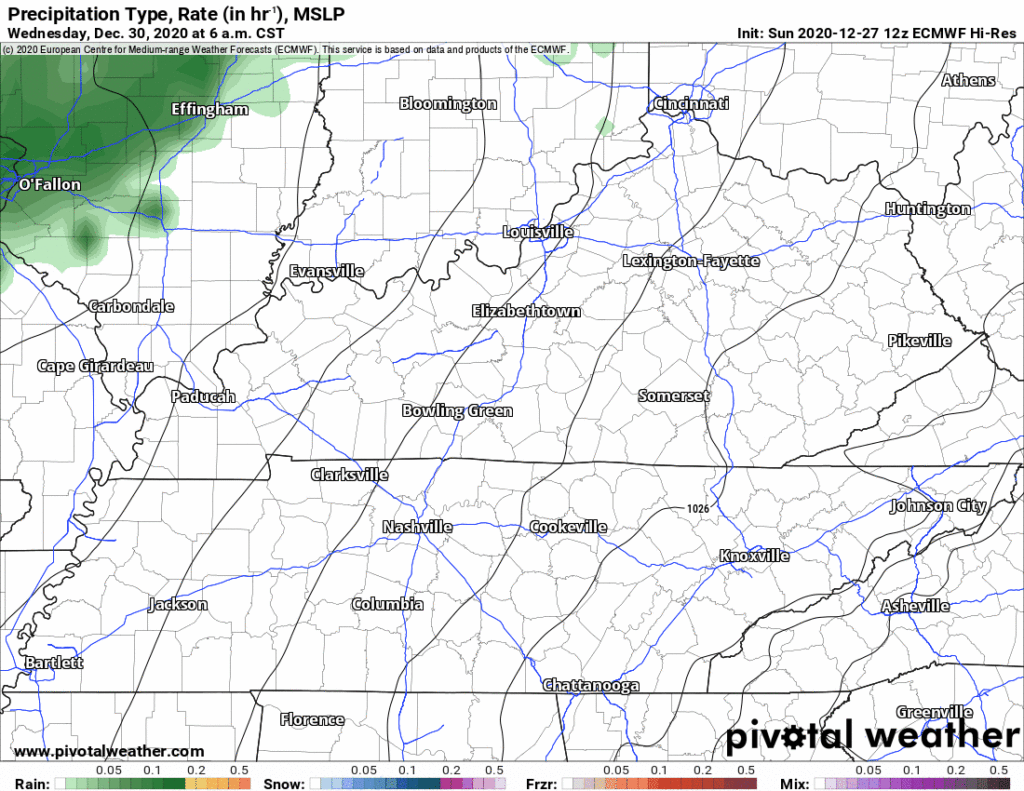 Best bet is rain will end right around the time 2020 does. Proper symbolism if that happens.
More than 2″ of rain expected, most of it falling early Thursday.
Previous model runs thought rain may change to snow on its way out Thursday night. Current data disagrees. Looks like all rain now.
Quiet through next weekend.