Christmas Day 2019 we touched 70°.
Christmas Day 2020…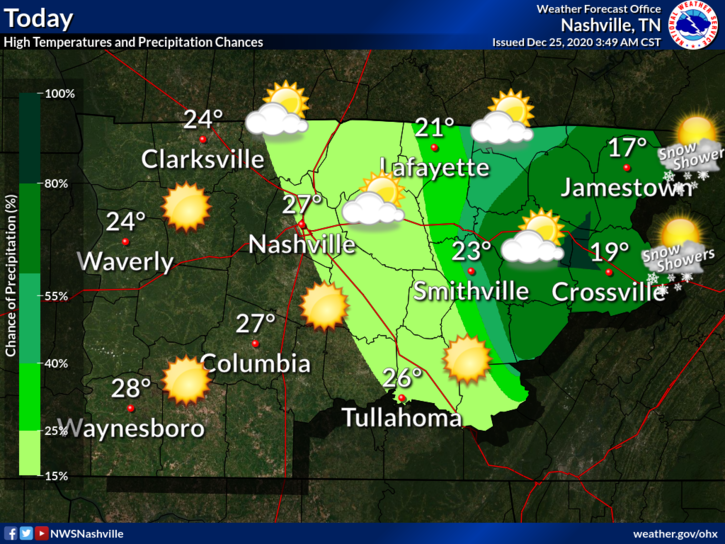 Currently 20° with a wind chill of 7°. Remember to look after those furry friends, check in on the elderly/those without heat, and the pipes.
Roads were slick last night and remain that way this morning
Some areas did get flocked/dusted
Some improvement with the roads may occur, with the help from wind and sunshine. Although still expect some slick spots tonight as temps drop back down into the upper teens. (Melt then Re-freeze tonight)
Warmer Weekend
Saturday: approaching 50
Sunday: approaching 60
Both days will be dry. Next chance of rain looks to come Sunday Night/Monday Morning but we're not impressed.
Euro Model predicts weak sauce showers.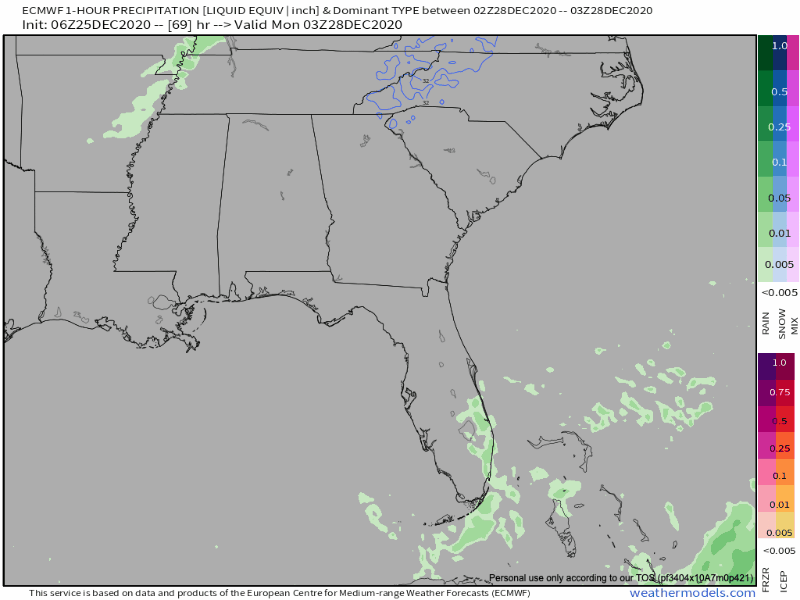 Looking Ahead
Monday and Tuesday will be dry with temps around 50°. Our next and more substantial rainmaker looks to come on Wednesday. This does have the potential to be a washout.