Oh, no, Sir. Festivus is all too real.

George Costanza
Wind
37 MPH was the top reported hourly BNA wind gust as of 6 PM. Gusts 40-45 MPH are possible until midnight. A Wind Advisory remains in effect until then. Winds will blow from the south.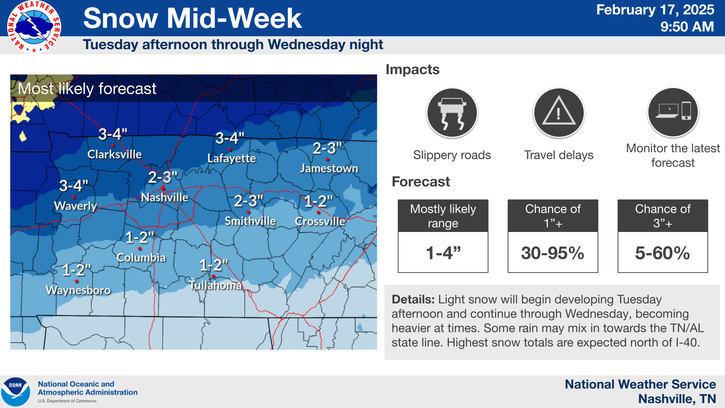 Don't worry your pole should be fine.

---
Rain
Big picture: light showers were approaching at 6:12 PM and should be off and on tonight. Behind that, a line of heavy rain. That line is where the front is. Behind that, Old Man Winter.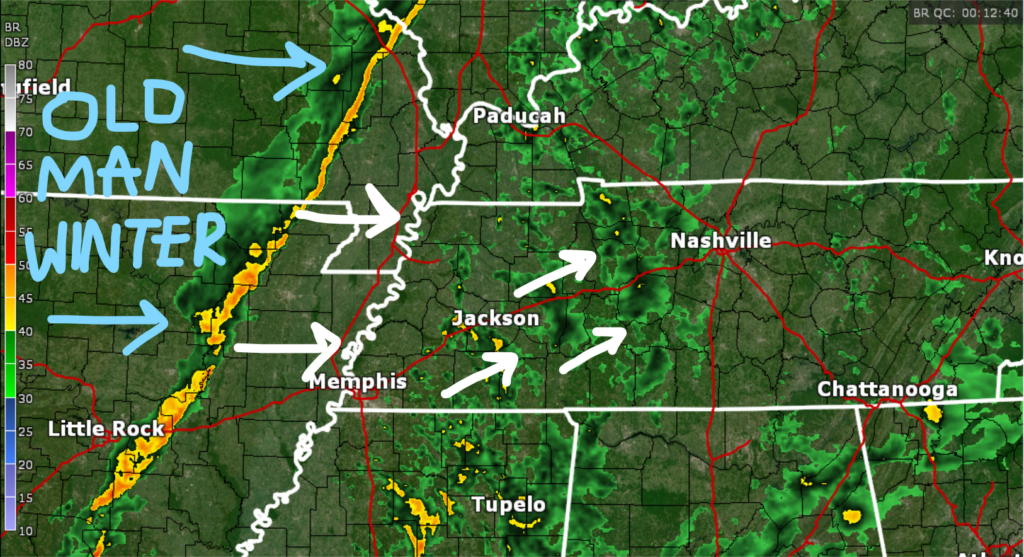 That line of heavy rain should get here around midnight-1 AM according to the 23z HRRR model: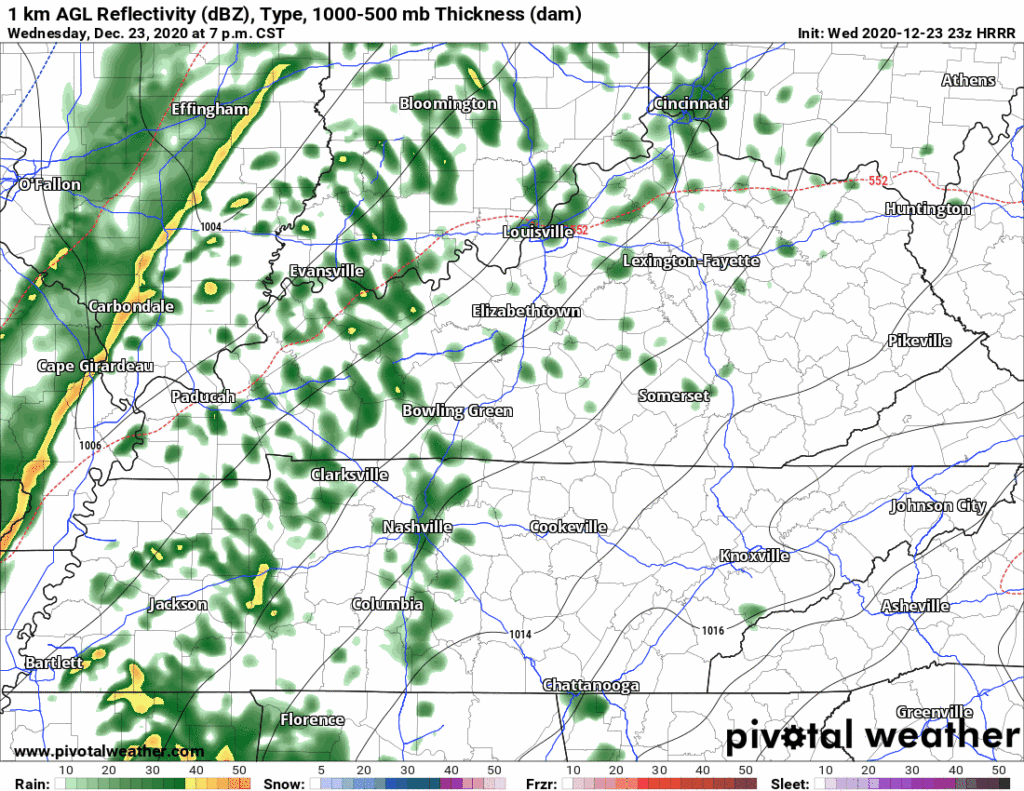 If you're sleeping, you'll hear heavy rain pounding your window, right around the time of night the tornado hit March 3. Tonight, there are no worries about severe weather. Try and get back to sleep.
Line may be later than that, we'll see. Look for rain totaling on average 0.68″. Pretty good soak.
---
Snow
Models this morning showed rain behind the main line changing over to snow somewhere between I-65 east toward Cookeville.
Models have varied on exactly where between Nashville and Cookeville a changeover will occur. But the thinking around lunchtime was that the furthest west it might snow is along I-65. That prompted this graphic from NWS-Nashville: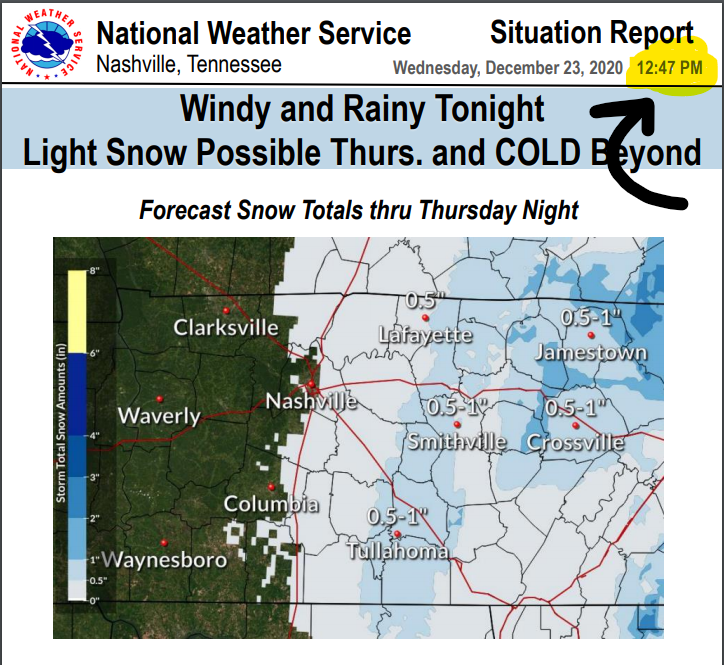 Later this afternoon, however, models showed no changeover to snow in Davidson County or Williamson County. The snow line has moved pretty far east.
The 23z run of the RAP model has no snow for us. Same is true for the 23z HRRR model run. If these models are right, go east to the plateau to see snowflakes: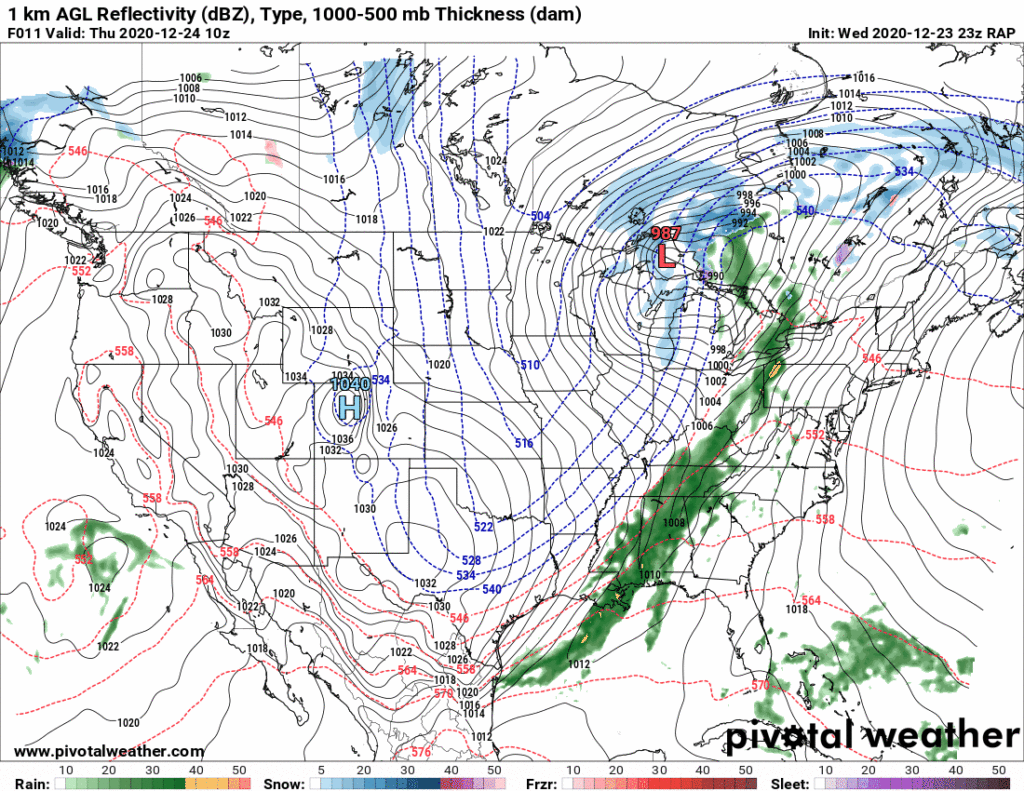 Following this trend, the only Winter Weather Advisory is at elevation to our east: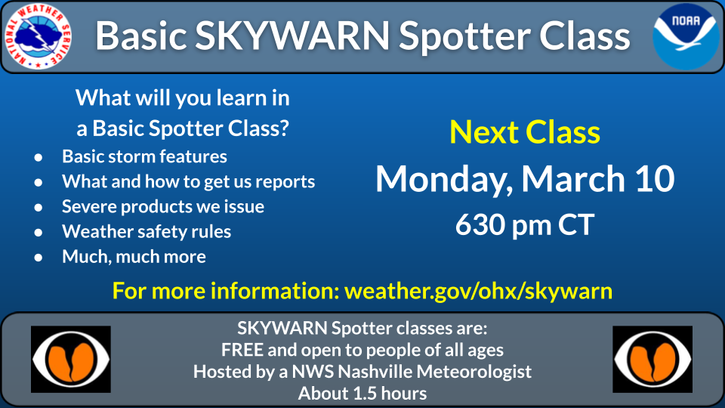 All that said, a dusting remains possible. The 0z model suite will include not just the HRRR, RAP, but every major model out there. That may give us a better idea. I'll update you on that on Twitter later tonight when the data comes in.
But I'm not optimistic we'll see snow. About the models the past few days….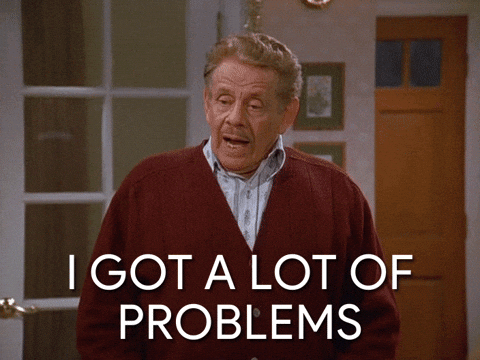 Models love to tease these setups. Snow! Snow! They say. Now this.
Remember, snow setups like this one are historically disappointing. This is off brand for my Festivus theme but this GIF sums it perfectly: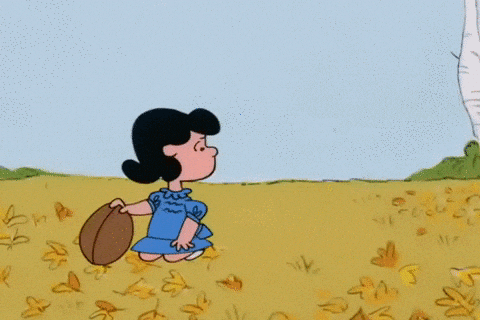 I am trying to avoid recency and confirmation bias, but the current trend, though, is no snow. Keep reading.
---
Flurries
Models are depicting elevated Omega values suggesting we could see a few flurries squeeze out behind the freaking cold air Thursday afternoon into Actual Christmas Eve.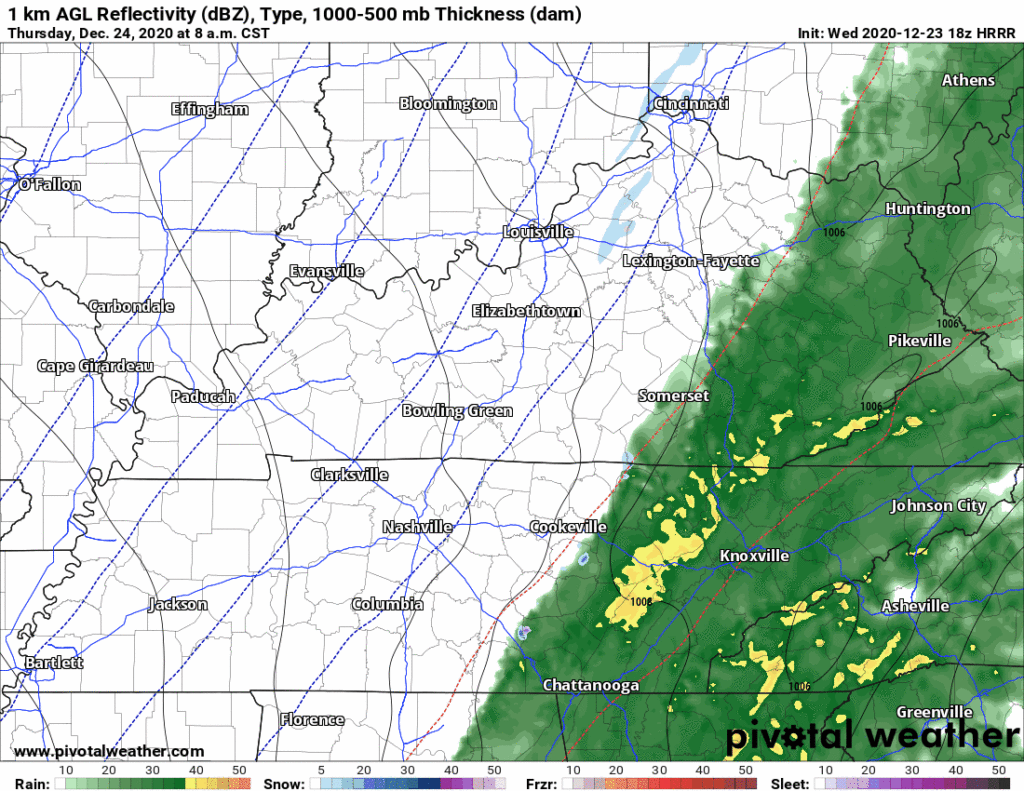 Flurries would not accumulate but at least it'd be a jolt of Christmas Eve excitement.
---
Cold

When that main line of heavy rain crashes through here, warm south howling winds will be replaced by Freaking Cold Winds. Immediately the temp will crater.
We will reach our high temp shortly after midnight and get steadily colder throughout the day. Wind chills in the 20°s Thursday morning. Teens Thursday afternoon and evening. Single digits Christmas morning.
The actual temp may hover around freezing around lunch Thursday, then retract like a frightened turtle through the 20°s into the teens Christmas morning.
The high Christmas Day is 29°. Look for wind chills around or below 20° all day on Christmas.
Kramer had the right idea.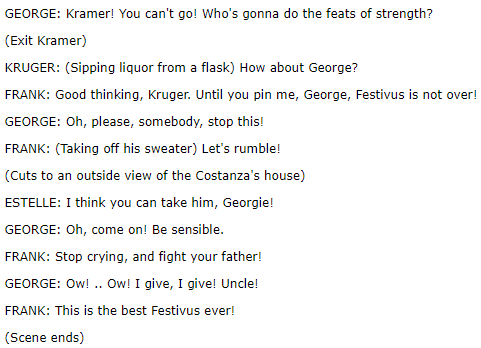 We thaw out Saturday morning. High Saturday 47°. Next rain chance late Sunday night or Monday morning.