The first official day of winter began this morning at 4:02 AM, meaning today marks the least amount of daylight of the year (and the longest amount of darkness of the year.)
Winter temps will wait until Christmas Day.
Clouds and fog this morning will break by this afternoon allowing our highs today to reach the upper 50s and the sunshine to make its short appearance.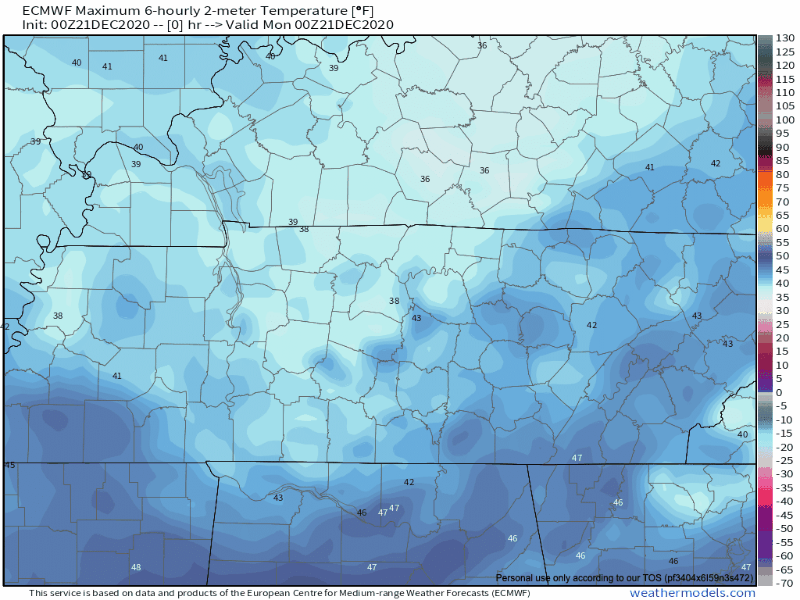 Some gusty winds in the mix today. Westerly winds between 10-15 MPH, some gusts could reach 25 MPH. These winds are helping clear out the clouds.
The sun will set tonight in the middle of the afternoon at 4:36 PM.
We will slowly keep adding a couple of seconds to our sunset time from here on out, which will slowly lengthen daylight until the summer solstice in June.
Temperatures will quickly cool off as the sun sets bringing our low temperature tonight in the upper 30s.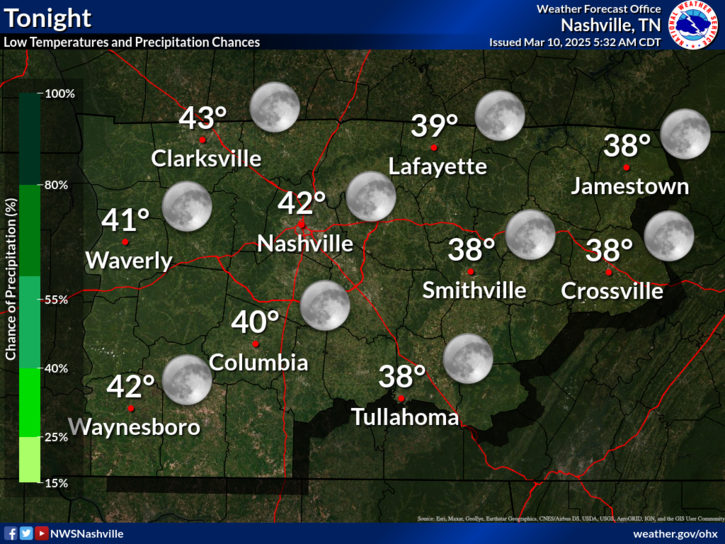 The Christmas Star Tonight
Clear skies will make it easy to spot the Christmas Star tonight!
The Christmas Star is the conjunction of Jupiter and Saturn traveling together across the sky. Jupiter will catch up to Saturn and eventually pass it which is why it is called the "Great Conjunction."
Shortly after sunrise, look up towards the southwest and you will be able to see the shining duo brightly… but make sure to get out there after the sun sets because this event won't last more than an hour or two.
Tuesday
Same story, different day.
Temperatures slightly cooler in the mid-50s, but the sun returns again for much of the day. Lows on Tuesday also drop into the mid-30s.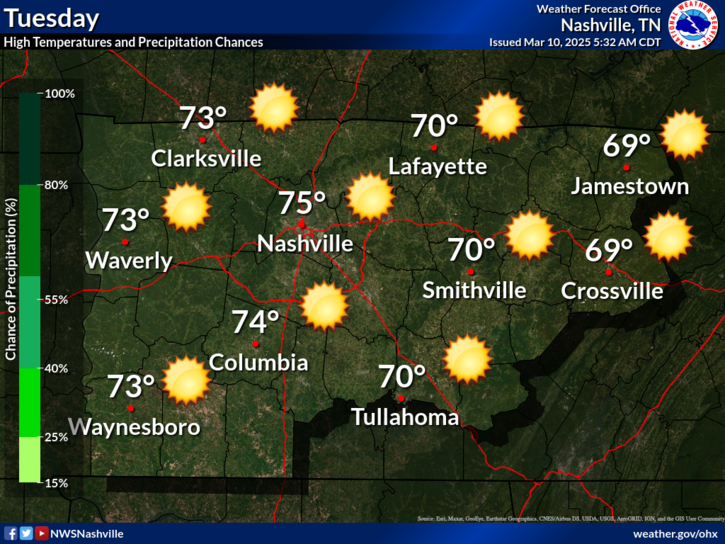 Festivus Rain
Some sun during the day Wednesday as rain approaches.
Wednesday night is when the bulk of the precipitation is expected as the deep moisture axis pushes across, and the cold front moves into the area during the evening.

NWS Forecaster's Discussion 12/21/2020
All models show rain coming in Wednesday night into the early morning of Thursday.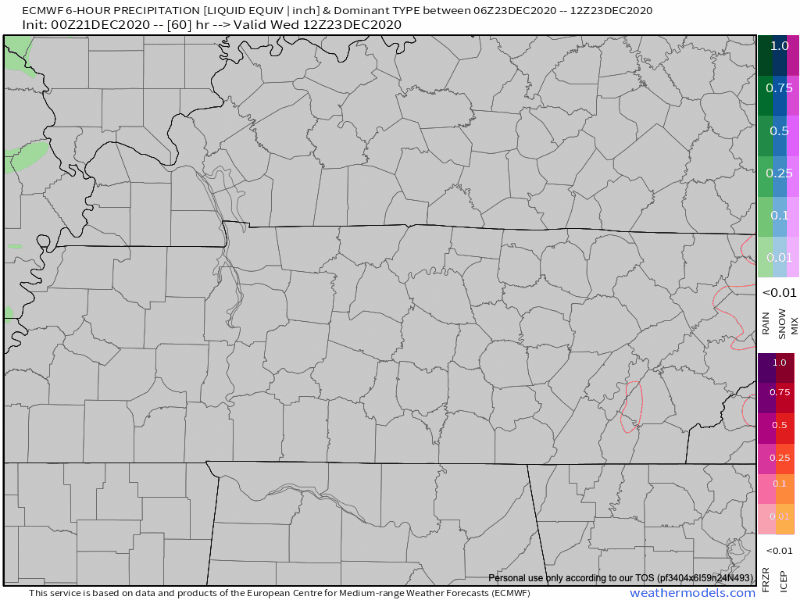 This will be a good soak.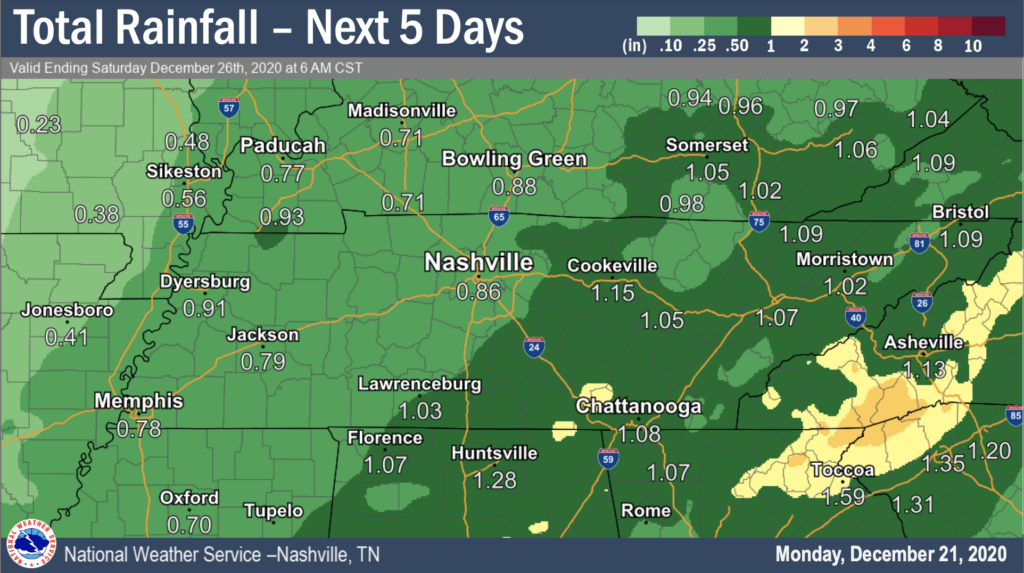 Rain totals teeter-tottering between 0.75 inch – 1 inch total for Wednesday.
Rain will be pushed through by a powerful cold front with a gut punch of Arctic air behind it.
White Christmas?
Unlikely. We can't completely rule out a few snowflakes as the system passes through Thursday, but models are coming into agreement that there will be no secondary moisture-maker lingering around to team up with the arctic air to make anything snowteworthy. Maybe just a few flakes, but that's just the current model output. Stay connected.
Temps will crash Christmas Eve. Below freezing soon after dark. Before dawn Christmas morning we should hit 20° at BNA, and you know what that means: many of us will be in the teens Christmas morning. BNA is often a warm spot when it comes to morning lows.
Editor's Note: Santa needs to watch his landing. Anything wet Christmas Eve is going to freeze hard. If he approaches roofs too fast, or at too acute an angle:
This is also going to be true of any wet bridges and overpasses Christmas Eve and Christmas morning.
High Christmas day around 35°F.
Cooler air remains throughout the weekend with our chilliest day being on Friday. Weekend mornings below freezing.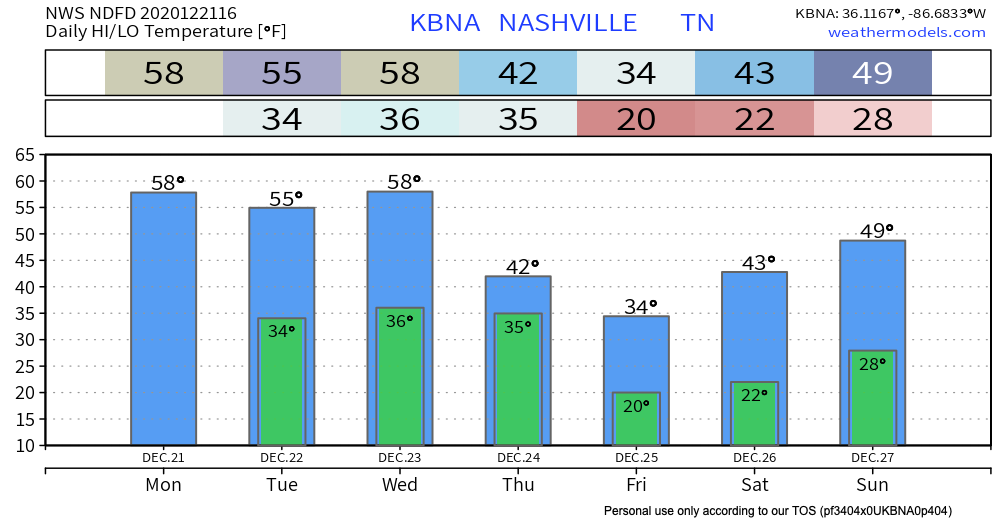 Until then, Happy Monday!
As always, check back for updates to the forecast and be sure to follow @NashSevereWx on Twitter!