Chilly start to the morning with heavy frost and freezing fog in some areas.
We will surpass yesterday's high of 40 for what that's worth.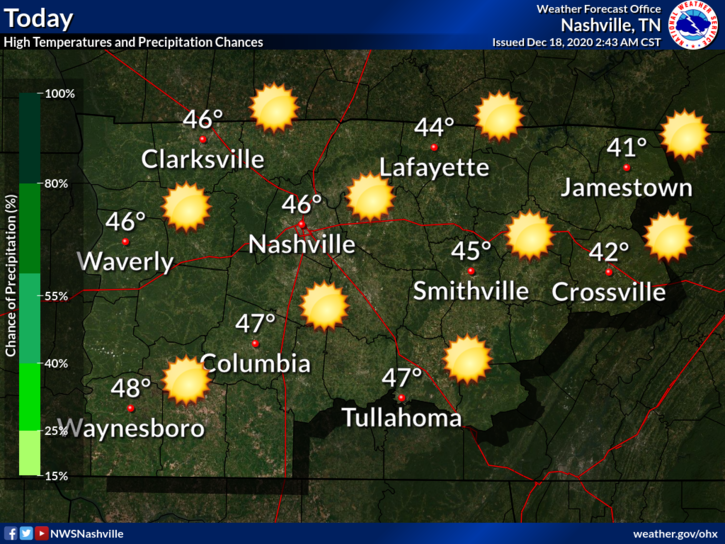 At least we'll get plenty of sunshine
Another chilly night ahead. Near freezing with areas away from the city dipping back into the 20s.
The Weekend
Saturday starts out dry and pleasant. Afternoon temps nearing 50. Rain should hold off until after sunset.
Euro Model shows the best timeframe for rain between 9PM-6AM, although a light shower can't be ruled out before sunset.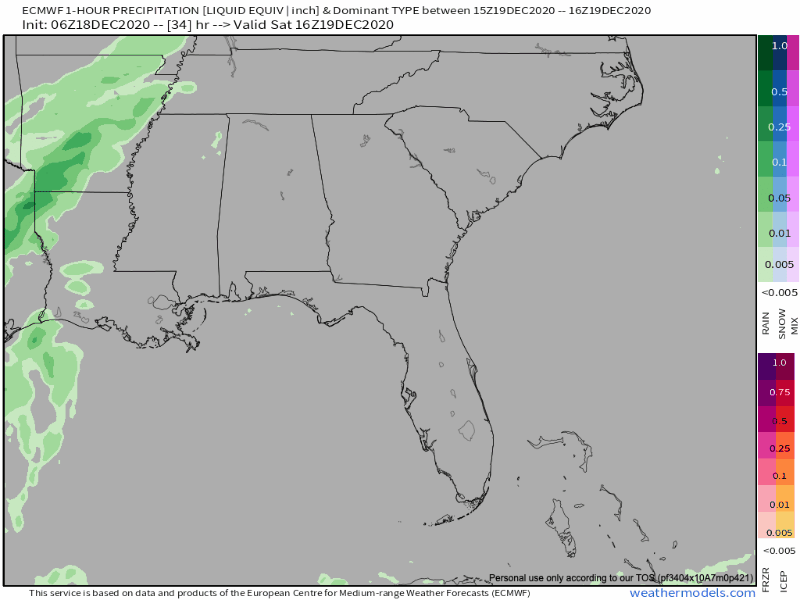 Models have been consistent in keeping amounts rather light.
Amounts under 0.25″ appear likely.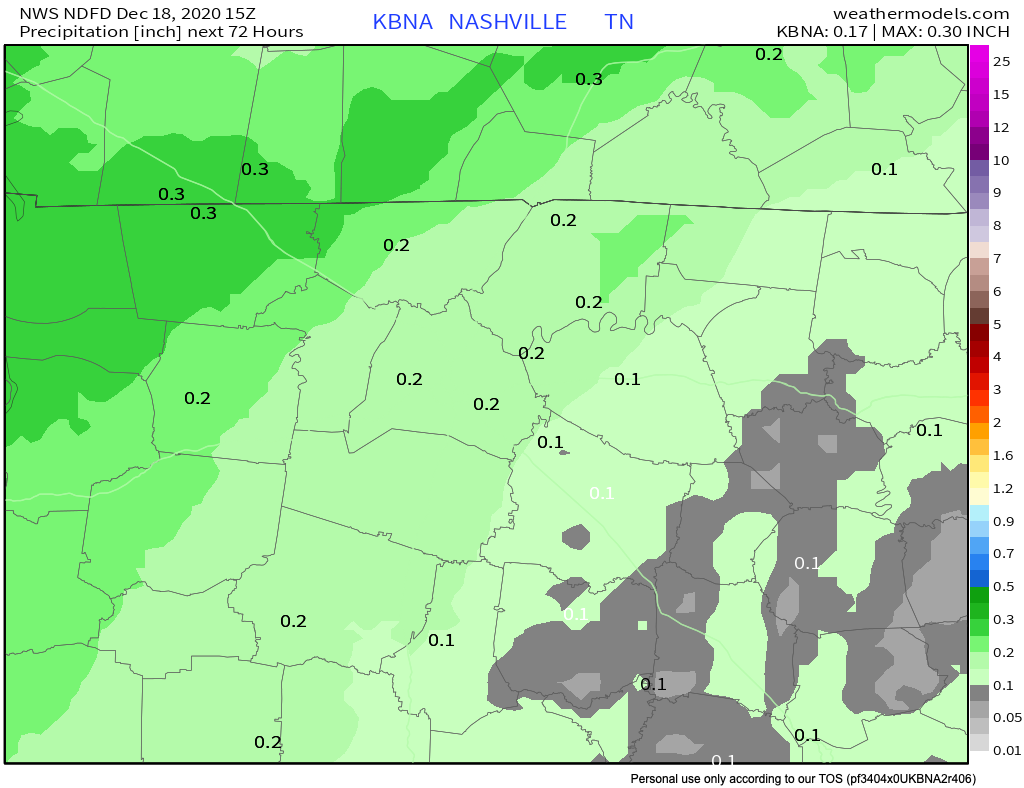 After the Rain
We won't see a drop in temps after Saturdays system. Sundays temps will stay the same with a warming trend next week. Maybe touching 60 Wednesday.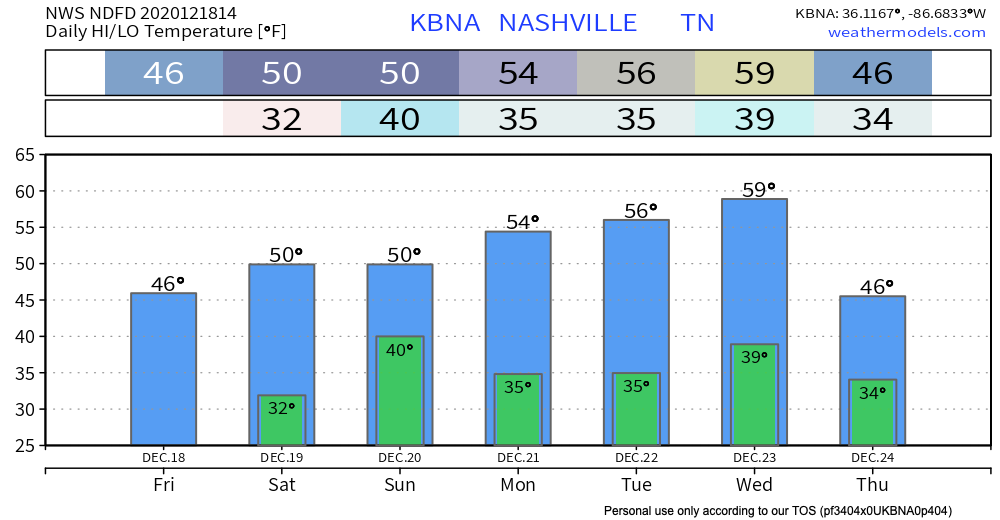 Next chance of precipitation comes Wednesday-Thursday.
Peep the s-word in NWS Nashville Discussion…
This system more potent than our Saturday system and is expected to bring more widespread rain to the mid-state Wednesday, and more so Wednesday night as a cold front/deep moisture axis passes. This system also packing some very cold air, of which we will likely see either mixed precip or all snow before ending Thursday in many areas.

AFD 12-18-2020
This appears to be the classic setup of can the cold air catch up to what lingering moisture is left.
Editor's Note: Winter Heartbreaker
We are 5-6 days from this potential event. Take raw model output and social media hype posts with mounds of salt. Something we will watch over the coming days.
Just for fun, here are the White Christmas statistics for Nashville.