Our morning light rain will have ended before lunch.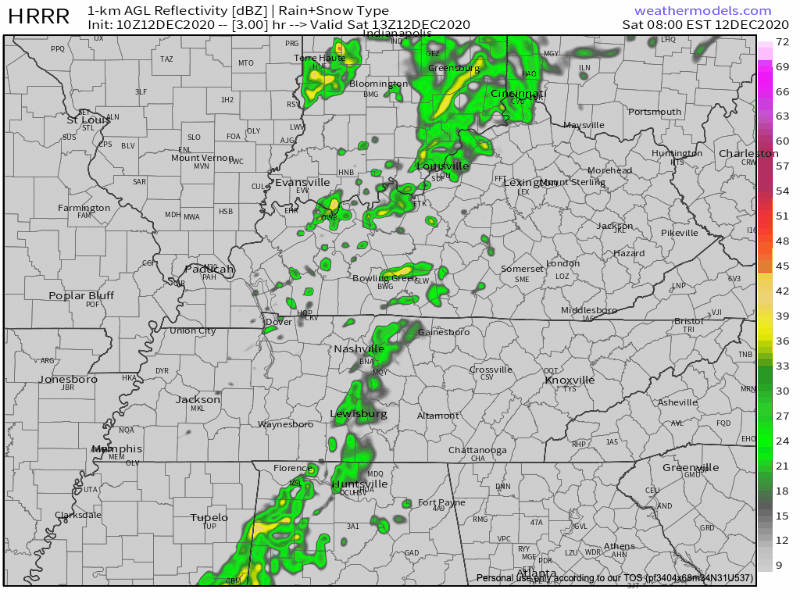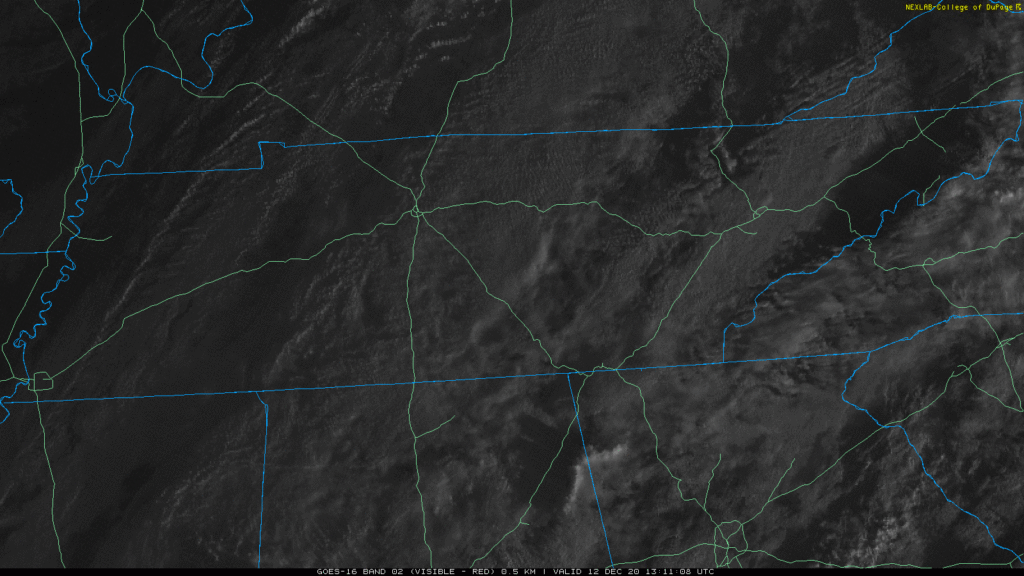 A Cold Rain.
Sunday morning and early afternoon will be clear and dry. High only 54° with a cold north breeze. Clouds will arrive around late afternoon.
It's going to start raining Sunday night. Rain will end early Monday morning. Euro model: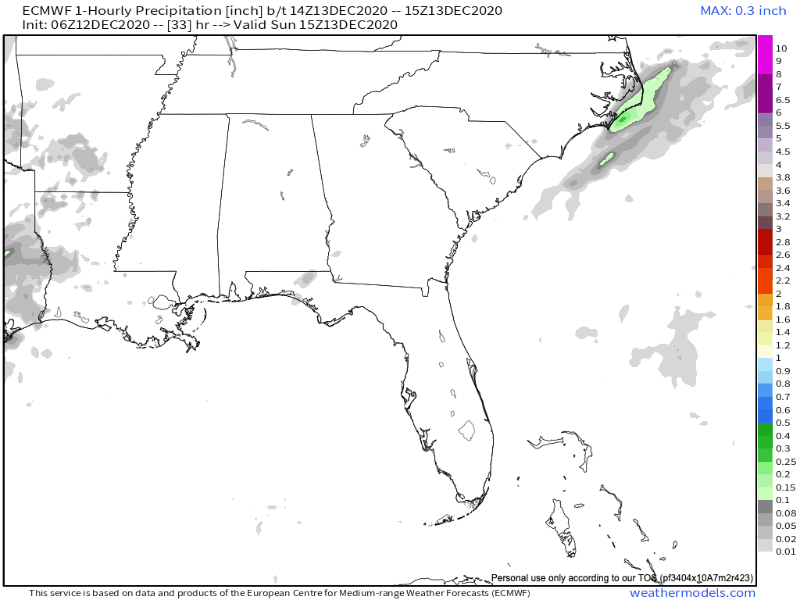 We expect rain only. A few model runs show flurries mixing in with the rain late Sunday night or before sunrise Monday. Surface temps will be above freezing, but the air aloft should be subfreezing and might cause rain to mix in with wintry precip.
But the majority view is "just rain." A cold rain, too. Wind chills will hit the 30°s as this rain comes in.
No model shows snow accumulation or frozen precip travel hazards.
HRRR model timing: rain arriving around dark Sunday night, ending a few hours after midnight: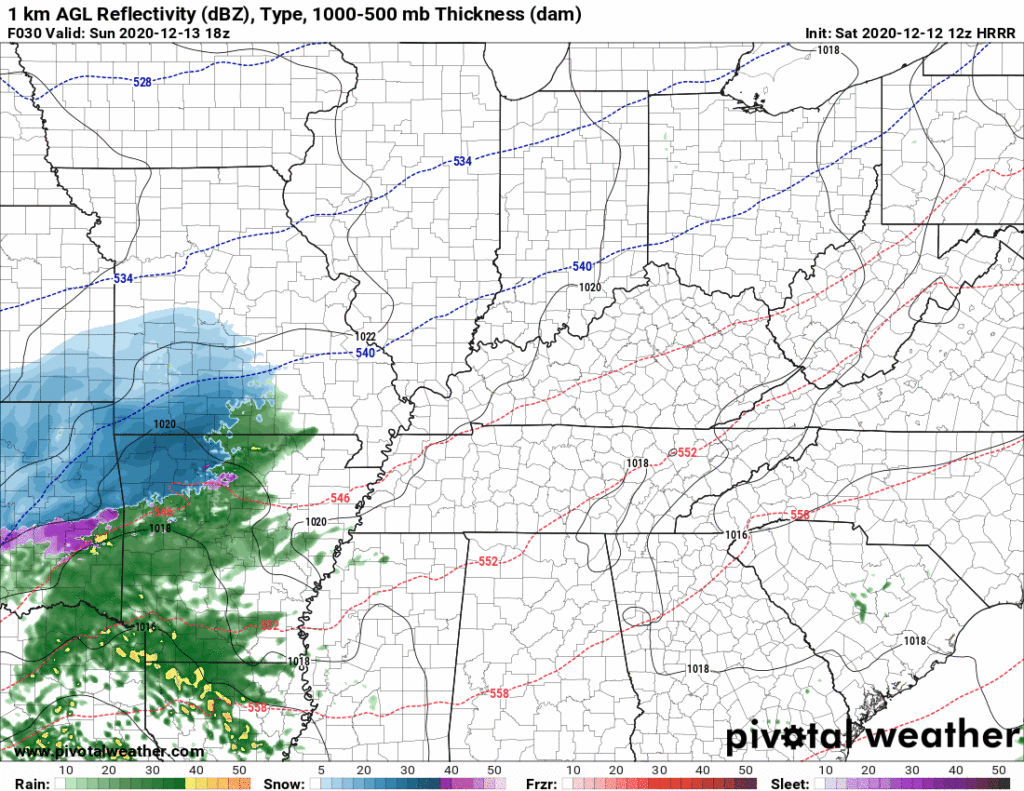 Total rainfall about 0.8″. That's a good soak, enough to rainout evening and overnight outdoor activities.
Clearing Up Monday and Tuesday
The weekend rain will finally clear out to start off the work week, but leave us with chilly December temperatures.
Monday will be more like normal mid-December. High 48°. Lows early Tuesday morning will get down to 28 degrees.
Tuesday will be pretty much the same story with a high of 49 and mostly sunny skies.
No chance of precipitation either days.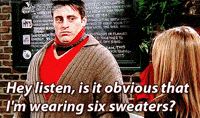 Rain Returns Early Wednesday
Another system will arrive here on its journey to becoming a snow producer in the northeast U.S. It'll be here either late Tuesday night or early Wednesday morning and last about a half a day. The system will have low moisture content, so not expecting a washout. Wintry precip of little consequence is possible north of us, but nothing local expected.
After that, the rest of the week (Thursday and Friday) looks sunny with no chance of rain along with cold temperatures.