Most of the fog we had this morning has lifted. We even dealt with freezing fog…
Rest of Sunday
Partly cloudy skies in the early afternoon will give way to mostly cloudy skies in the evening.
Temperatures will be near seasonal averages with a high of 54.
Chance for Sprinkles
The weak upper level system responsible for the clouds might try and squeeze out some sprinkles late tonight and early Monday morning.
Euro Model predicts hardly enough to measure.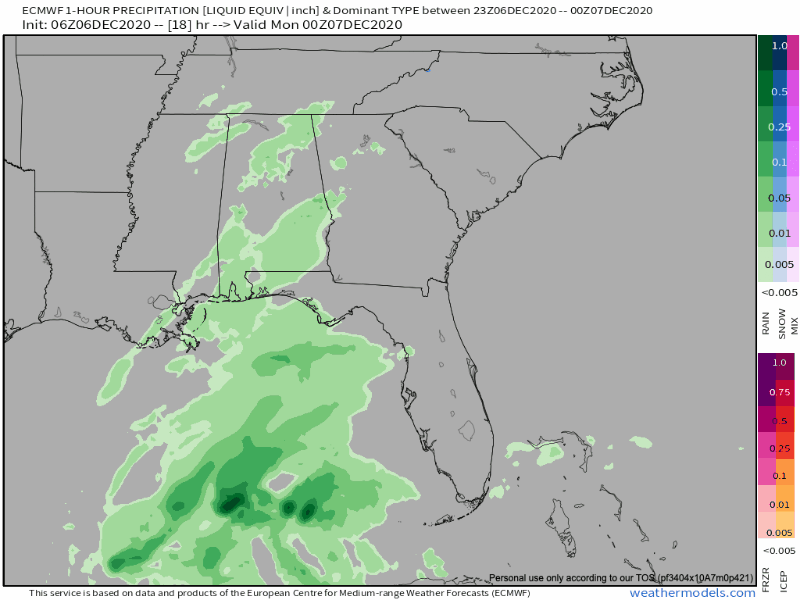 A few flurries are possible across the Plateau but we expect no local wintry activity.
Quiet Week Ahead
Not much to speak of this next week. High pressure will dominate and that will keep us dry for a while.
Upcoming morning temps will be a bit chilly values around freezing and even dipping into the upper 20s Tuesday morning.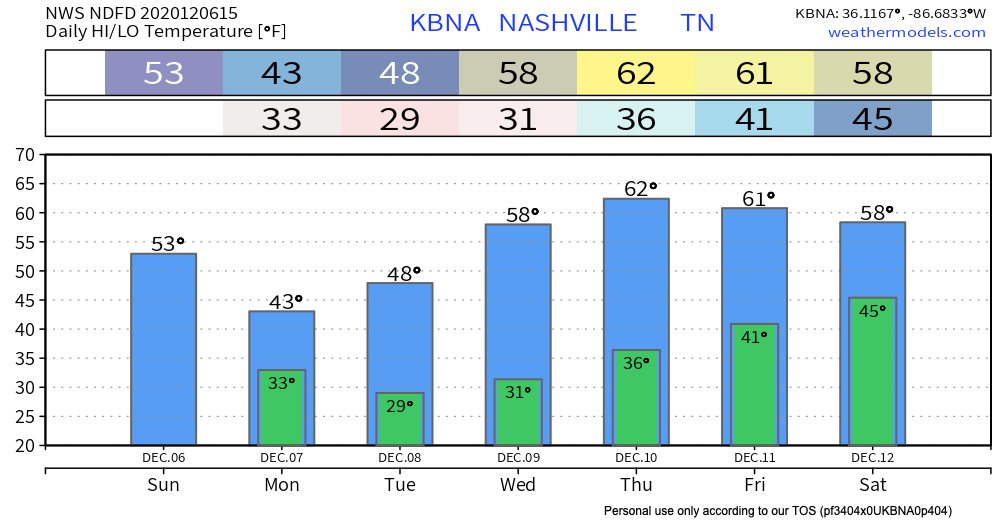 We will warm up though, possibly into the low 60s by late week!
Next best chance of rain appears to be next weekend. Models predict a low pressure system will swing through the Great Lakes and drag a cold front across the entire eastern U.S., making rain ahead of it. The GFS model is below, but note this model run is a forecast tool, and model "accuracy" for local impacts as this range is poor.