Cool, Damp Friday
It's a cold and gray morning out there. The good news: drizzly til lunchtime, then clearing this afternoon.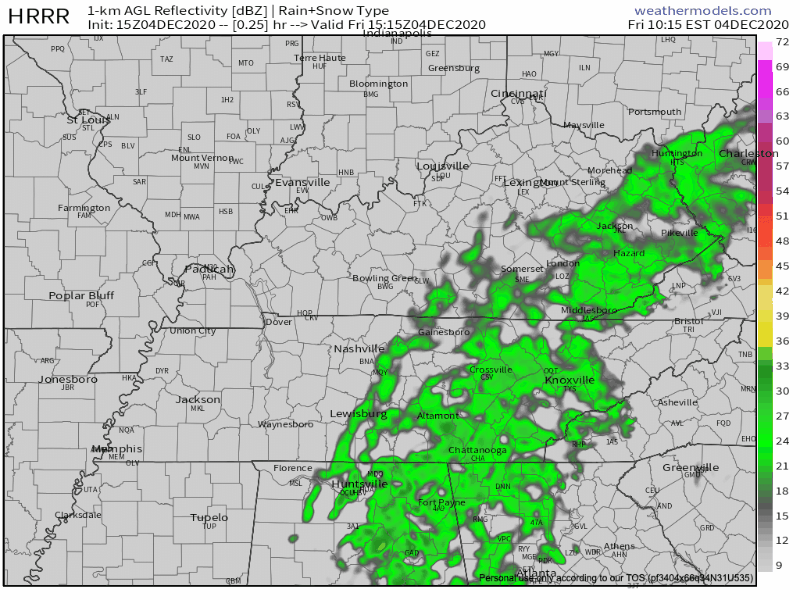 High temperatures this afternoon will be around 49º. Tonight, we will drop to 34º. Wind chill will make it feel like the high 20's, though.
A Beautiful Weekend Is in Store!
Saturday, temperatures will be in the low 50's. Sunday will be a few degrees cooler around 48º. Both days, sunshine will be plentiful.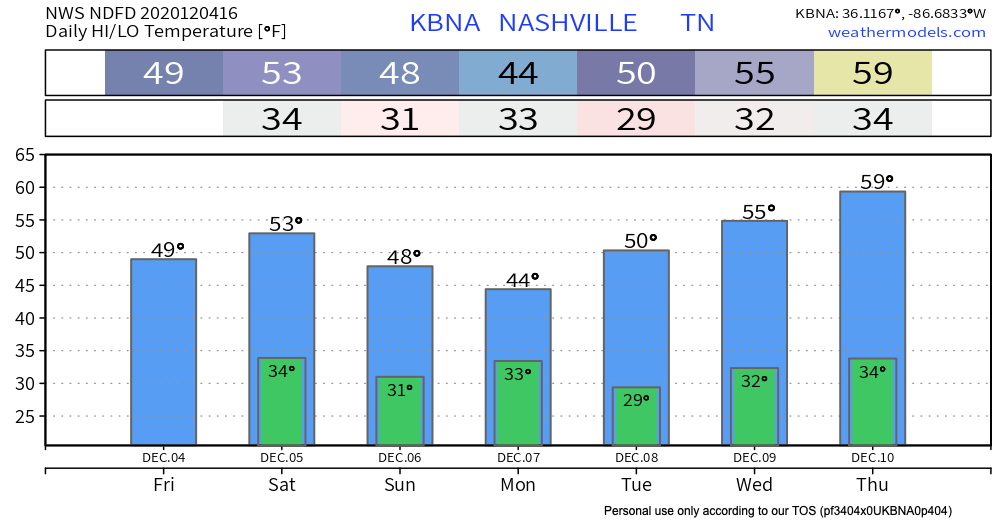 Our temperatures will be right on par for the first week of December averages: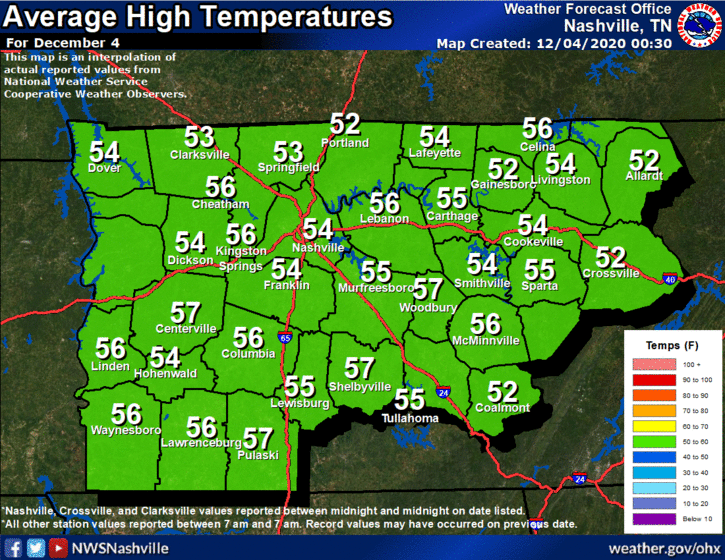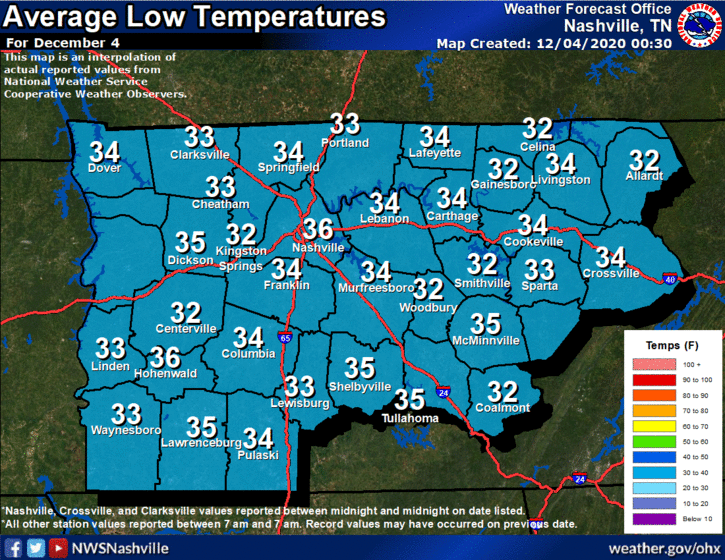 Next Chance of Precipitation: Sunday Night
Models are showing another precipitation event swinging our way Sunday night. It primarily looks like rain, though we can't rule out a few flakes mixed in.
The Euro shows the rain arriving around sundown Sunday and departing by midday Monday.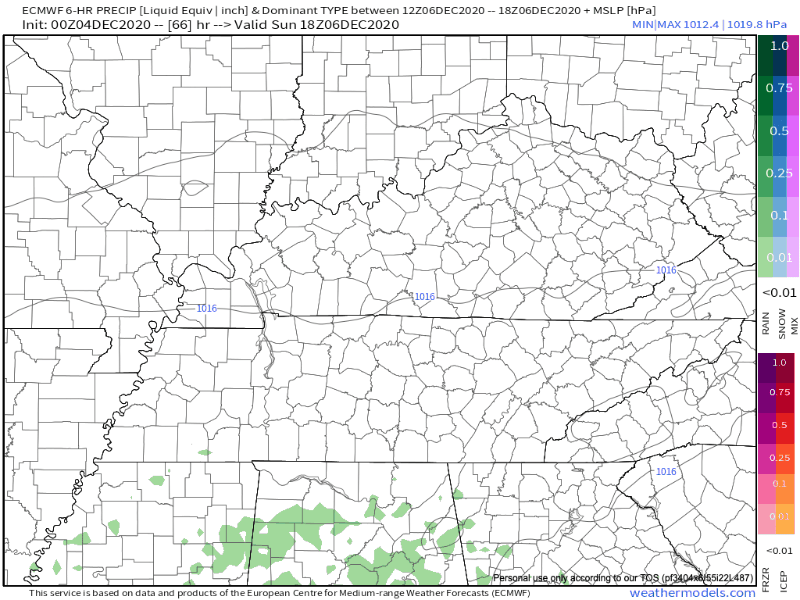 The GFS is more conservative with precipitation amounts. It shows a few showers here and there, but nothing sustained.
Classic model disagreement for this time of year. Only way to resolve it is by waiting it out.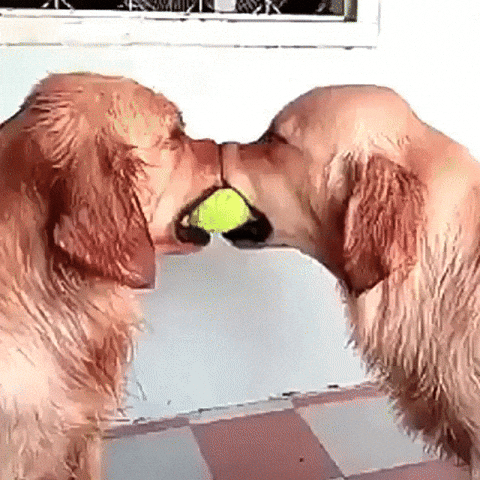 Until then, enjoy the weather this weekend!