Clear and cold today, but those temperatures will warm up out of the 20's fairly well for a high of 49.
The sunshine will help keep you warmer today as well!
Rain Chance Returns Tomorrow
Thursday morning and early afternoon will be rain-free, but mostly cloudy.
By about 4pm, a chance for showers will start to move in and increase overnight. Nothing severe.
With a high of 51 and temps only going down to 42 Thursday night into Friday, no frozen precip is expected.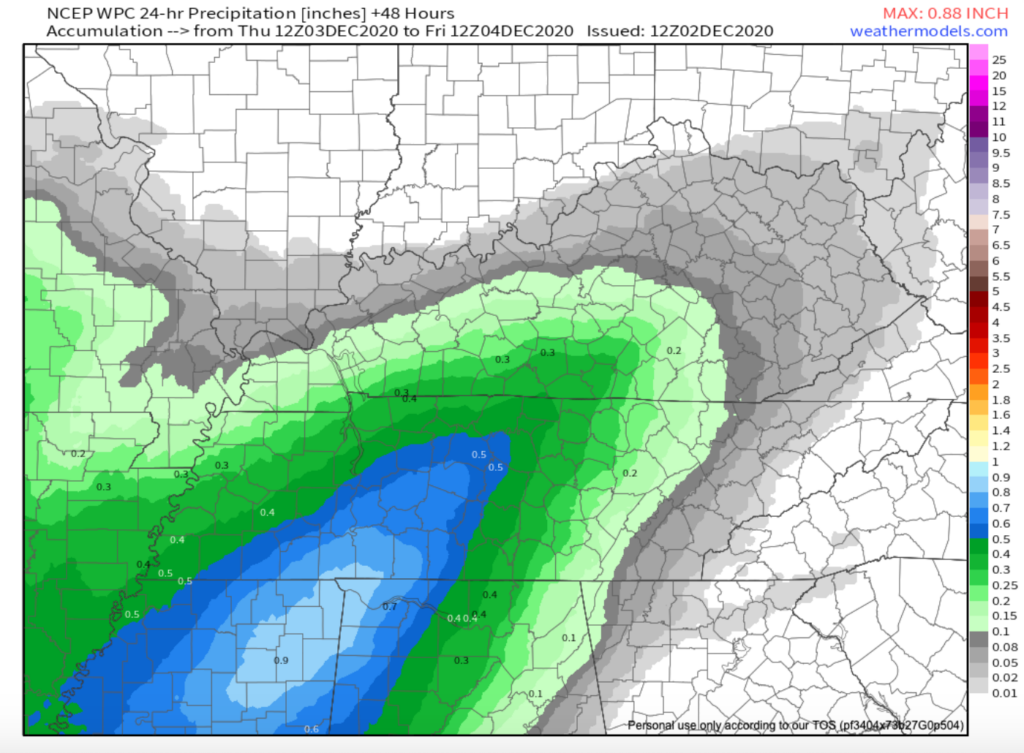 Precip Questions With Two (That's A Stretch) Weekend Systems
System #1 is a continuation of the one causing the rain we'll get Thursday. High rain chances will continue into Friday as the blob of unsettled weather moves east. On the back side of that blob, temps way above our heads will be chilly (thanks upper level low). As the rain shuts off early Saturday morning, we wouldn't be shocked to see a few splat/melt flakes, but the most likely scenario is for precip to stay rain.
Euro model for 12 am to 12 pm Saturday.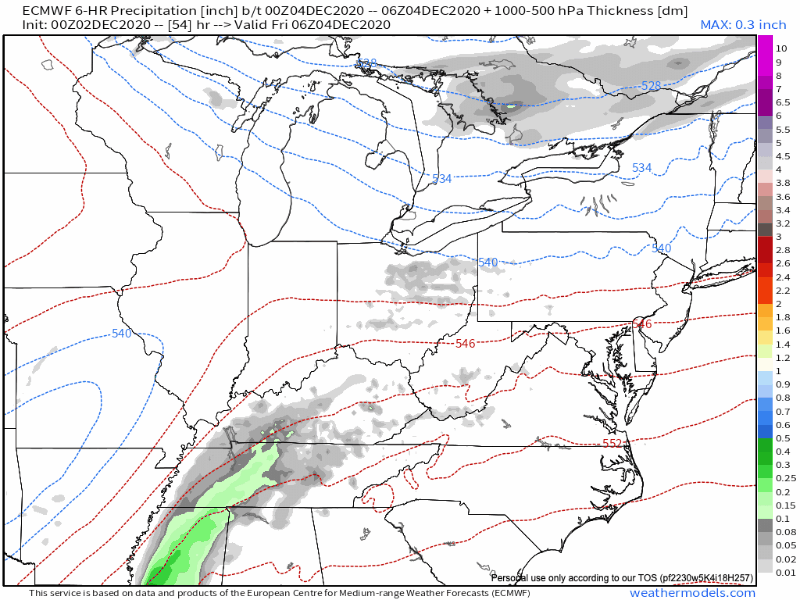 System #2 is really not looking motivated to do much of anything, actually. It's an upper level system Sunday and Monday that probably won't even show up. If it does, it won't find much, if any, moisture to work with. We felt bad for it, so we thought it should get a short mention.
Watch the GFS above closely, and you'll see it zip east of us. Euro has zilch. Sorry sNOw lovers. We're not impressed.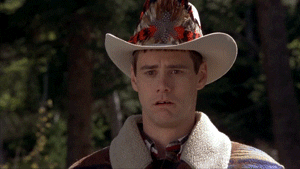 But, hey, high temps look to stay a little more reasonable over the next week.