Local CoCoRahs observers needed a 1 inch long ruler to log November 30 snow totals: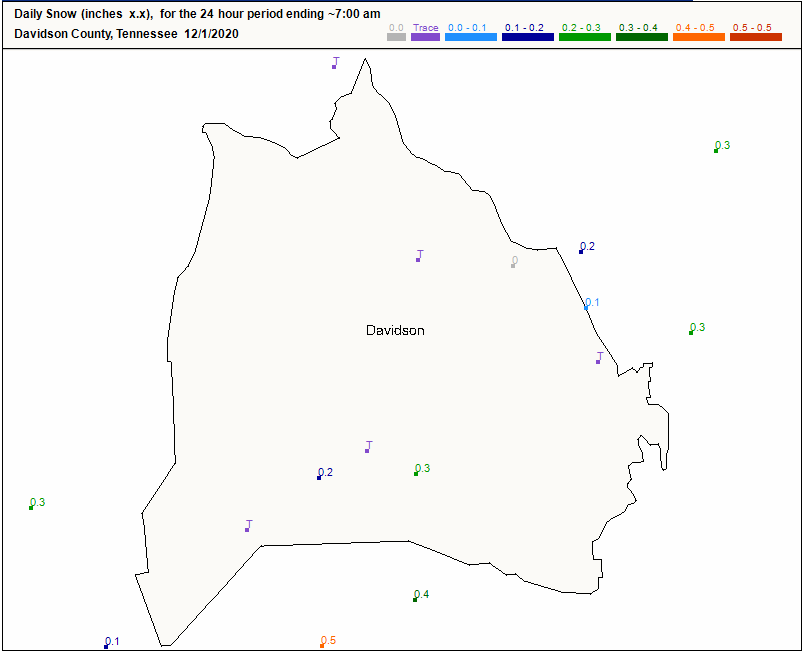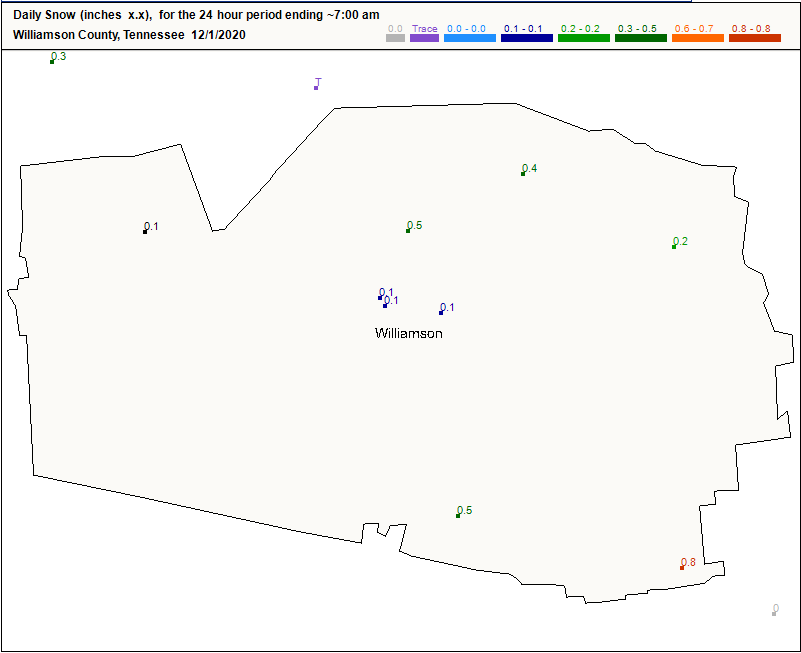 The Middle Tennessee snow winner was:
Jamestown and surrounding communities (Fentress Co) were the winners yesterday with 3-4 inches of snow.

NWS-Nashville Forecast Discussion 12/1/20
---
Sub freezing early morning lows incoming, 24° Weds AM and 29° Thurs AM. We'll hit those lows before dawn.
Temps next seven days look December-typical: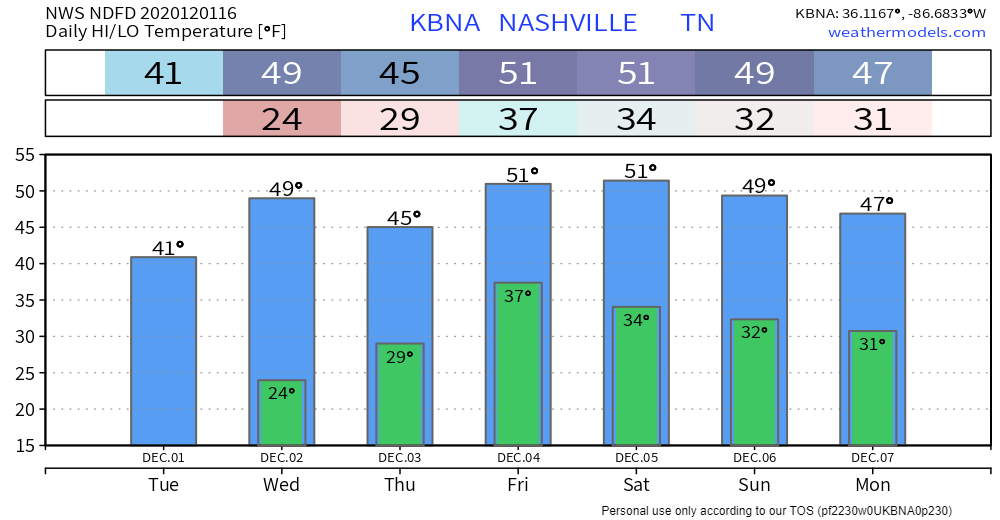 ---
Snow appears again in NWS-Nashville's forecast discussion for late Weds night/early Thursday morning, but no impacts here:
Moisture to return late Wednesday night and Thursday as an inverted trough approaches from the west. Wet bulb temps at 850 mb do go slightly negative by Thu morning. Will therefore include a brief rain and snow mix potential. Otw, not expecting any problems as temperatures should be above freezing.

NWS-Nashville Forecast Discussion 12/1/20
That means splat:melt again, if it even happens, and it probably almost definitely won't. Give this event side-eye and stink eye. GFS model delays rain until Thursday afternoon and not everyone local gets wet. Euro model agrees, and it's very little rain and also not for everyone. HRRR model has rain west of the Mississippi moving this way with the speed of a thumbless hitch-hiking armadillo. We'll watch it but yeah, Meh.
---
Snow appears again in NWS-Nashville's forecast disco for Saturday AM because that's what the GFS (and no other model) shows: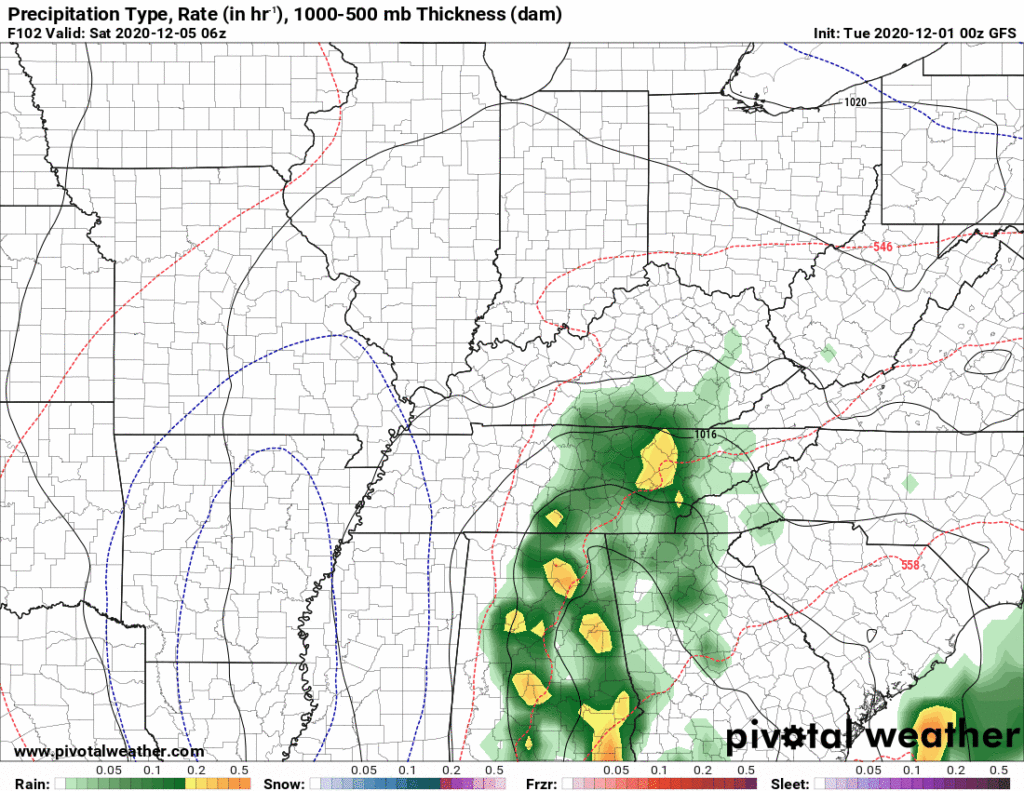 Just-in, the latest run of the GFS removes snow-happenings Saturday:
Euro model during the same time locates this system eleventy billion furlongs to the southeast, no precip for us: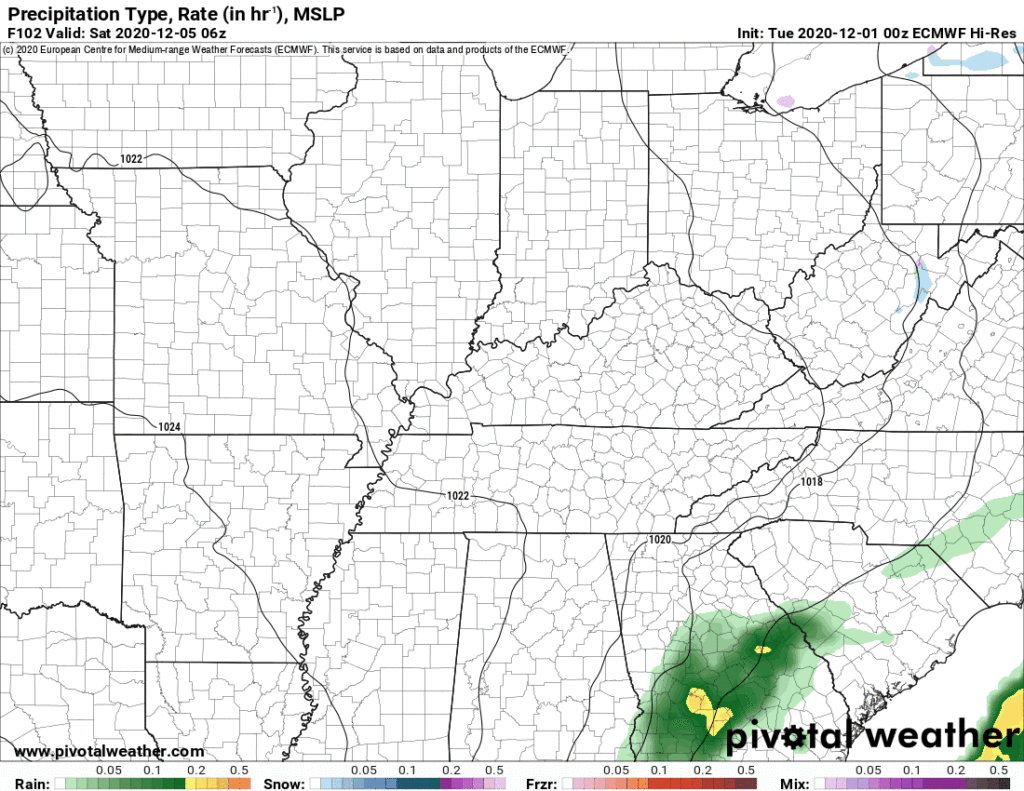 And here we have the National Blend of Models predicting only rain across the area Friday night into Saturday so let's not discount the rainability of this potential minor event (only rain tho, not snow).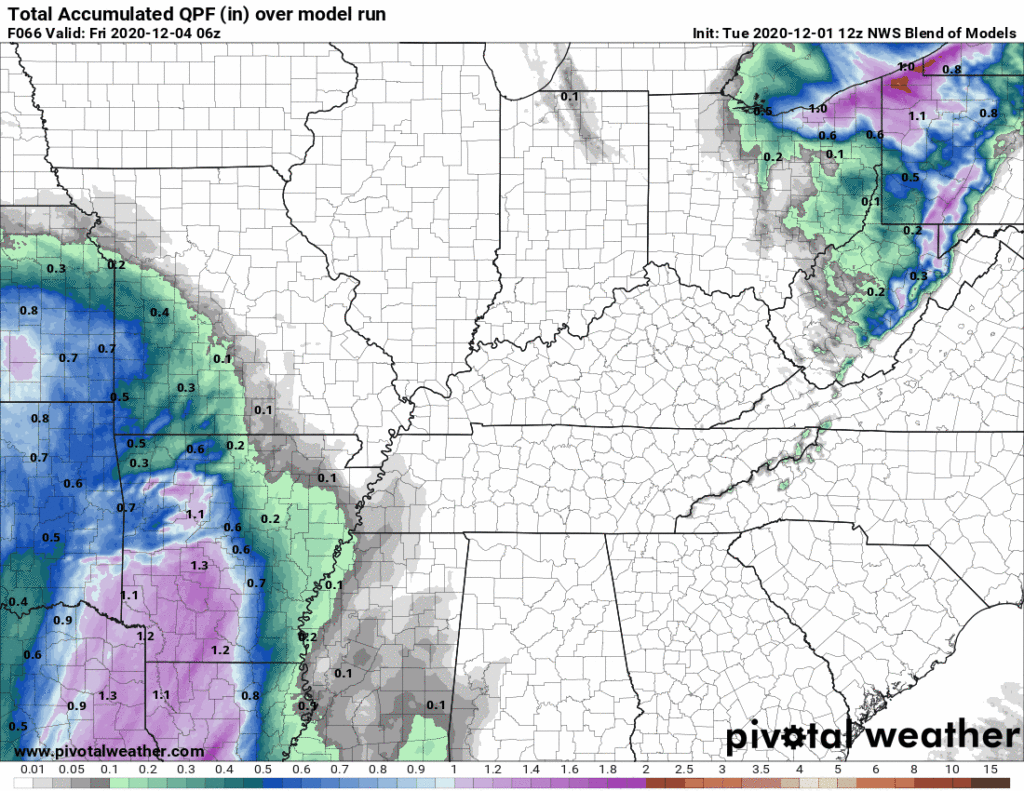 Forecaster angst, behold. When every solution is offered by the models, this is the only adult conclusion to reach:
Best to have a snobby beer and admit forecast uncertainty. But yeah, some light rain maybe?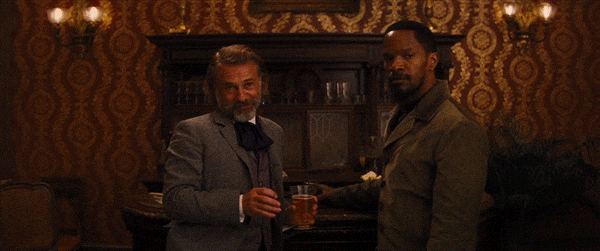 ---