Happy Thanksgiving!
Enjoy the weather while it lasts this week. Temperatures today expected to top out around 60°. Partly cloudy skies will prevail this afternoon, so any outdoor plans you have today won't be affected by the weather.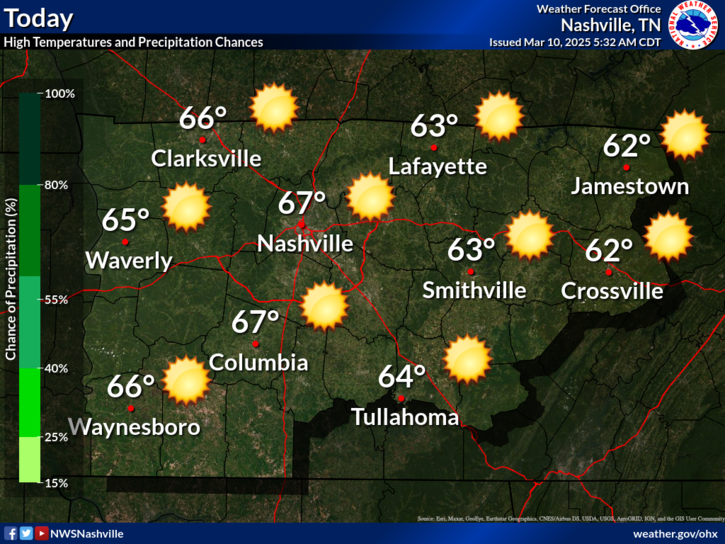 Weekend Outlook
Friday and Saturday basically mimic each other – mostly sunny, but temperatures on Saturday won't reach what we see on Friday.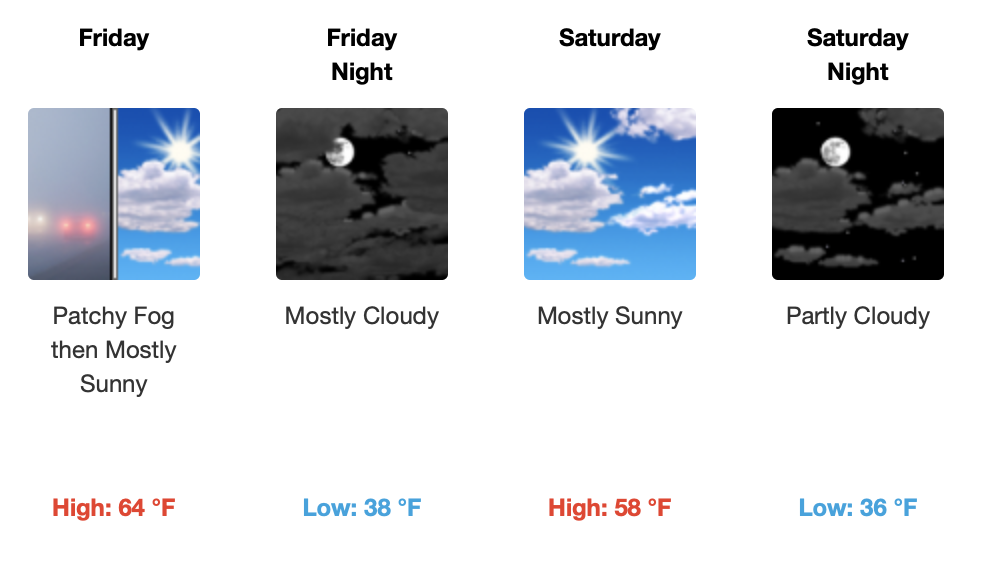 And check out those lows! It only gets chillier from here.
Okay Let's Get to It
What you're all wondering about… Sunday and Monday's *possible* rain/snow mix.
[Editor's Note]: In weather model land, we're currently ~100+ hours from this possibility. That is to say: this forecast will be revised several times. Frozen precip in some form may disappear/reappear from the forecast. Any statements that follow explain why some precip could be frozen, not explaining why we're convinced it will happen. We're not.
We think a low pressure system will develop and move just to our south. This will increase moisture and precip chances for Sunday and Monday. Meanwhile, a pretty stout trough looks to bring some pretty chilly air out of the upper midwest. You'll notice this cold air, especially Monday and Tuesday.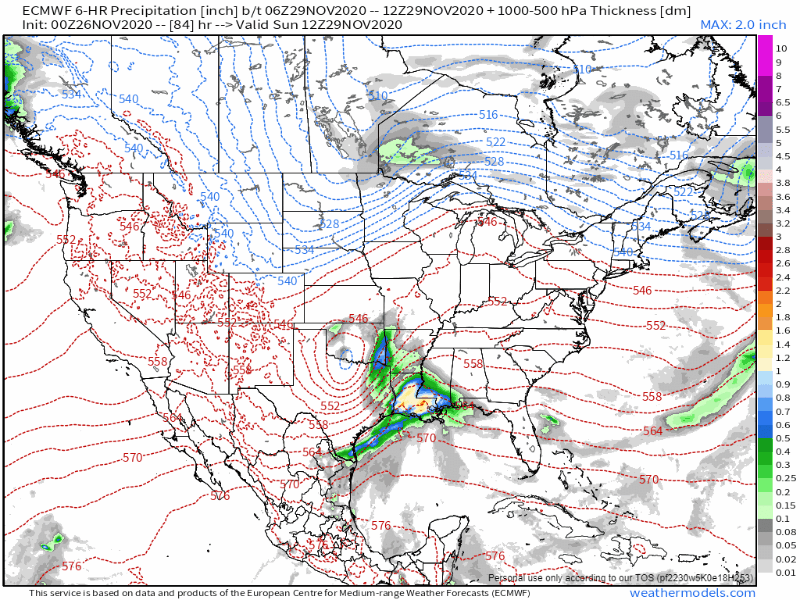 While we aren't currently expecting any accumulation, there is a possibility that some splat/melt frozen precip could fall in parts of the mid-state. Be skeptical of a forecast that blankets the ground with icy stuff.
General Reasons To Be Skeptical
We don't typically have a moisture problem. We typically don't have a cold air problem. We do tend to have problems with them being here at the same time. We've seen it happen time and time again. The rain moves out as cold northerly winds start blowing in the cold air. If we get any frozen precip at all, it's for a few minutes right before the moisture dries up. Very rarely is winter precip a slam dunk around here.
But, we're all over it. We'll be watching it. Resist the urge for a forecast built on model data alone (looking at you, apps). Good forecasts come from looking at the data, listening to the voice of local knowledge and experience and then communicating what we think will happen.
Bundle Up
This surge of cold air from the north is expected to stick around. Temps next week are a lot cooler than what we've been seeing.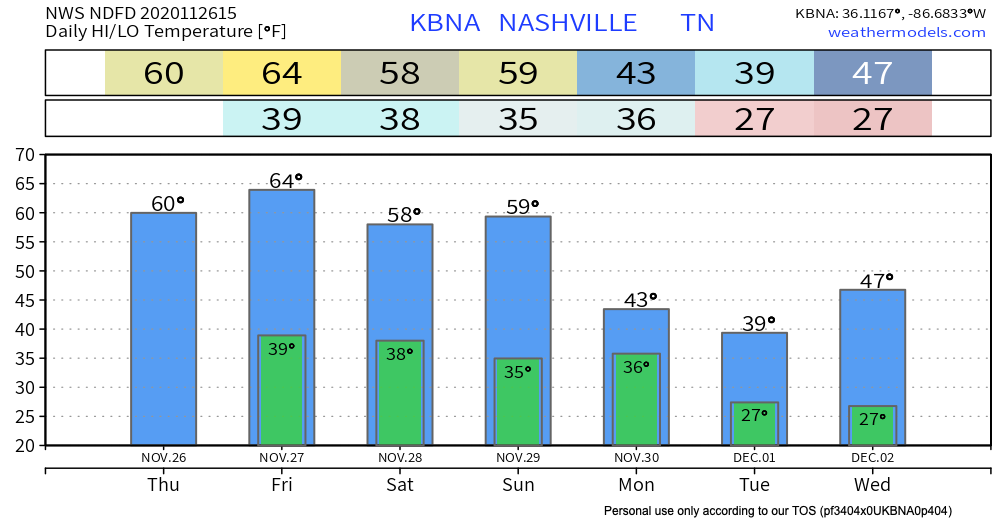 Average high for December 1st is 53 degrees, so we'll be well below normal for a few days to start next week.
As always, check back for updates to the forecast and be sure to follow @NashSevereWx on Twitter!