So far so good. Just rain this morning. We think the strong/severe threat — while pretty low — will be late this afternoon.
Here's the radar before 8 AM: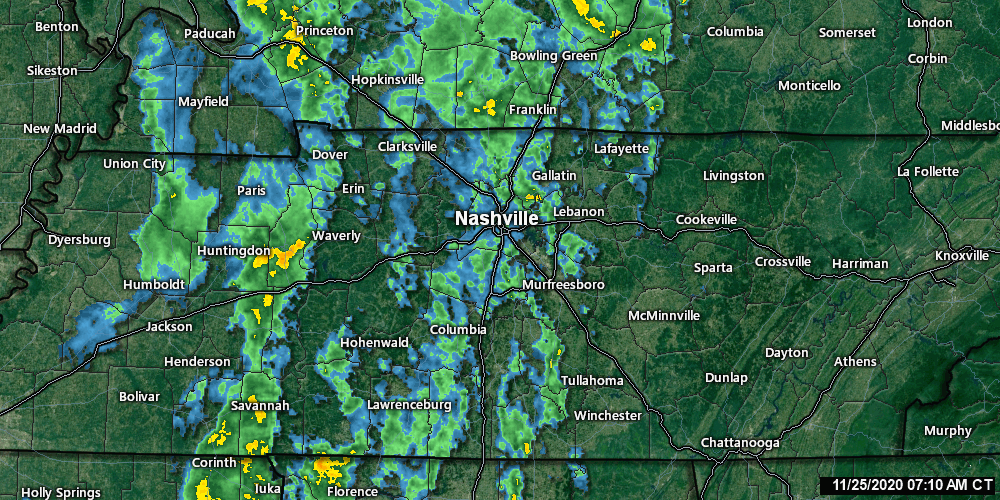 The wind is howling. A Wind Advisory remains effective, BNA gusted to 38 MPH and a 40+ MPH gust is possible today.
But severe weather this morning is not possible because there is no CAPE/instability and there are three severe storm suppressing temperature inversions. We know this from the morning weather balloon: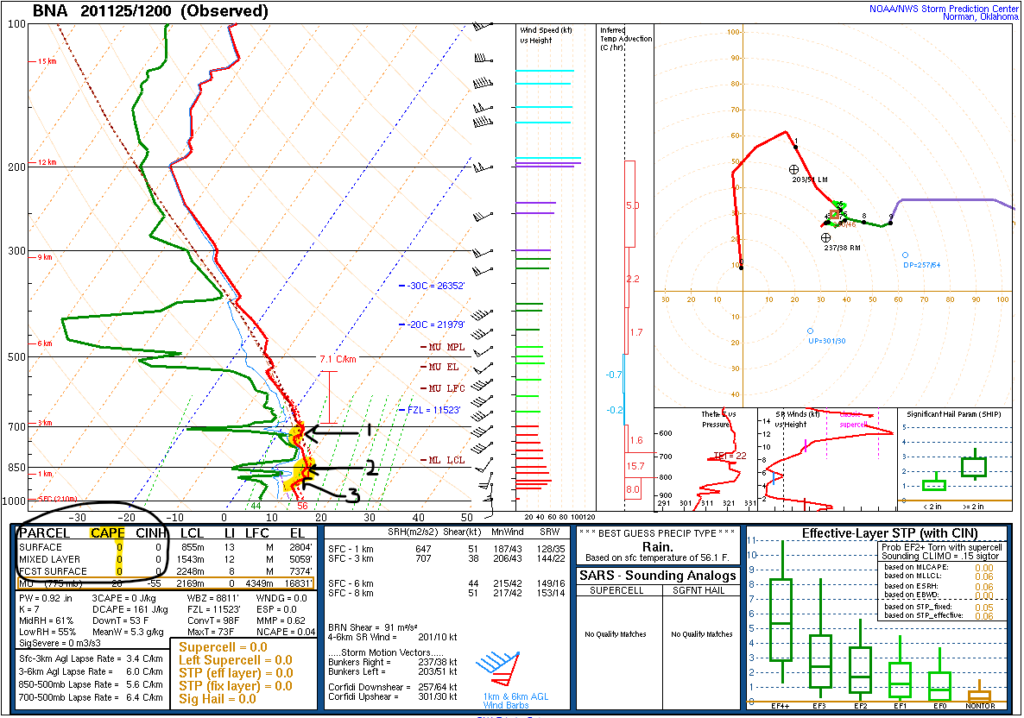 Rain will continue off and on all morning and through the afternoon.
The best chance for storms to become strong to severe will be along a narrow band just ahead of the frontal boundary. These storms could easily produce strong winds. At the same time the lack of instability could keep storms from developing at all. Stay tuned for updates today.

NWS-Nashville, AM Situation Report, 11/25/20
The severe weather concern is this afternoon, before a cold front arrives tonight.
Here's the cold front.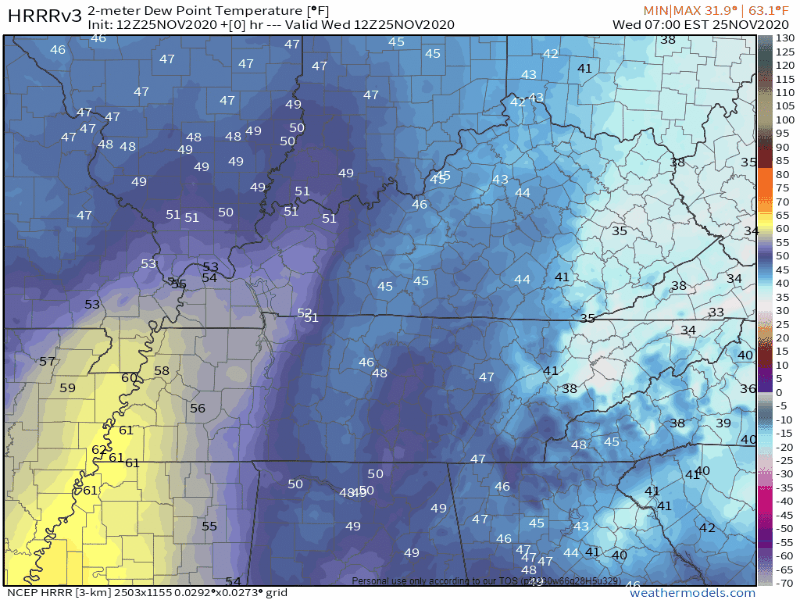 Below we see the threat. It's a line of storms trying to form, ETA between 3 PM and 5 PM. ETA assumes HRRR model is correct. It may not be. Keep checking Twitter @NashSevereWx for ETA updates.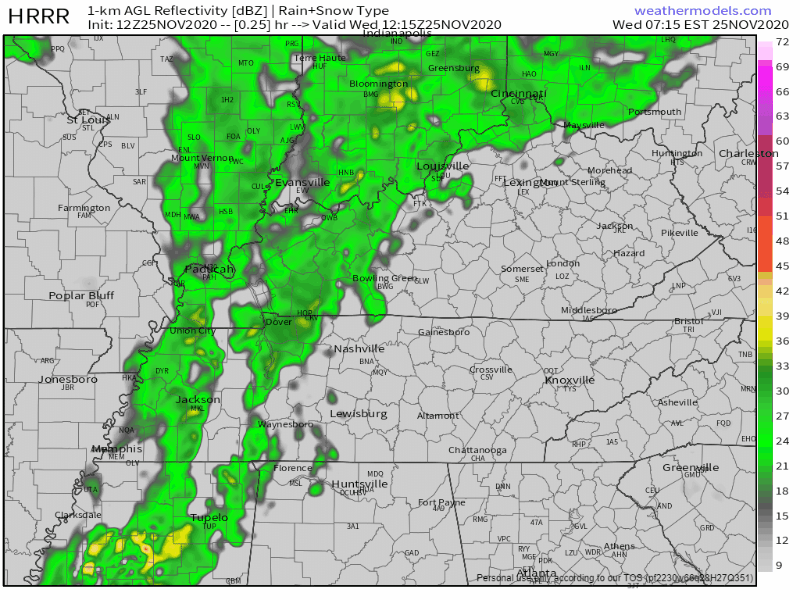 Severe storms will need CAPE/instability when that line arrives. We have zero now, and we will need at least 300 j/kg or so to make that damaging straight line wind or isolated/weak tornado.
The HRRR model insists that just enough CAPE will show up, right on time unfortunately: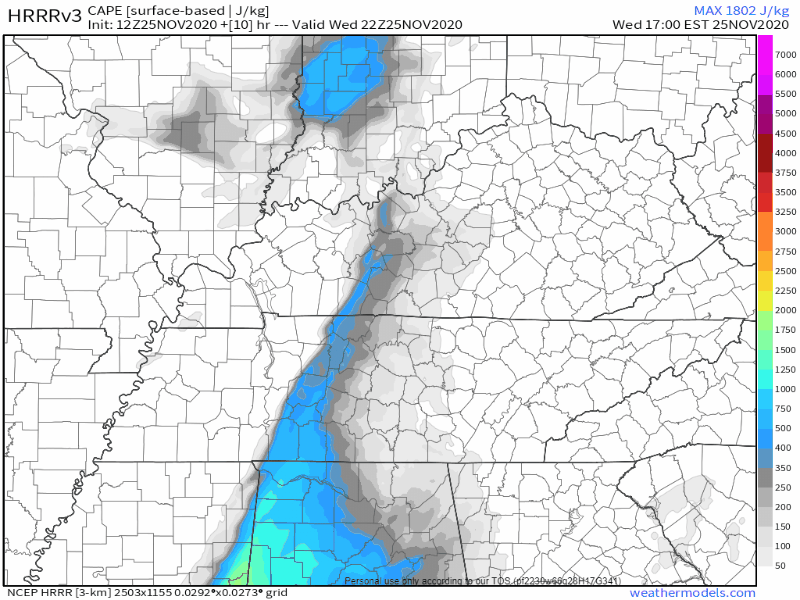 And the HRRR also removes the temperature inversion that's been protecting us this morning.
Several other models have several other ideas. Most if not all of them think the temp inversion will be gone, but they have much less instability/CAPE late this afternoon. More importantly, and comforting, is that many models are struggling with the basic idea of a line of storms even forming over us this afternoon; instead they think the bad stuff will form south and/or east of us later tonight.
The truth is we don't know.
The truth is the data is inconclusive.
So this needs to be watched closely. It's not time to worry, it's time to watch.
For now my concern is pretty low, but I'm definitely watching what's coming. It's entirely possible this will turn out to be a non event.
SPC says the probability of a damaging severe thunderstorm wind event within 25 miles of you today is 5%.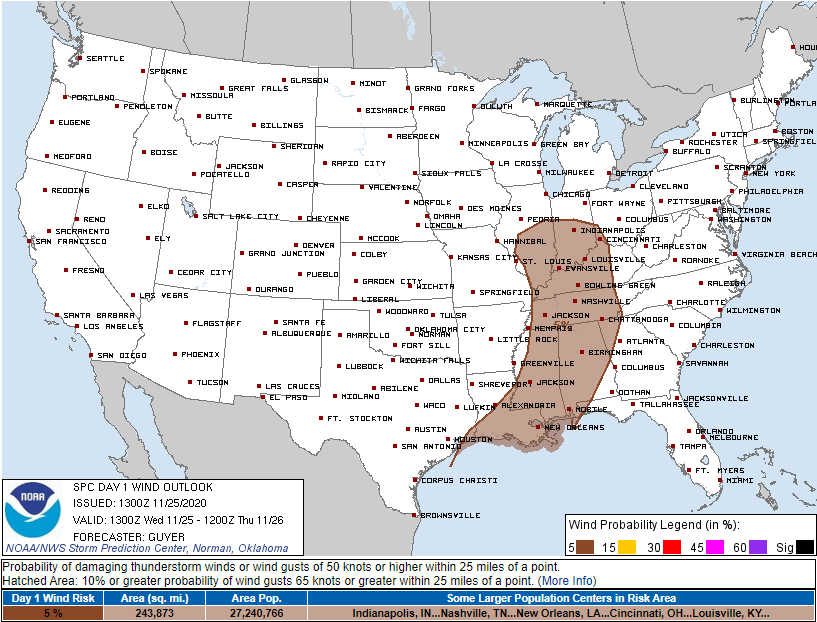 For tornado, that probability is 2%.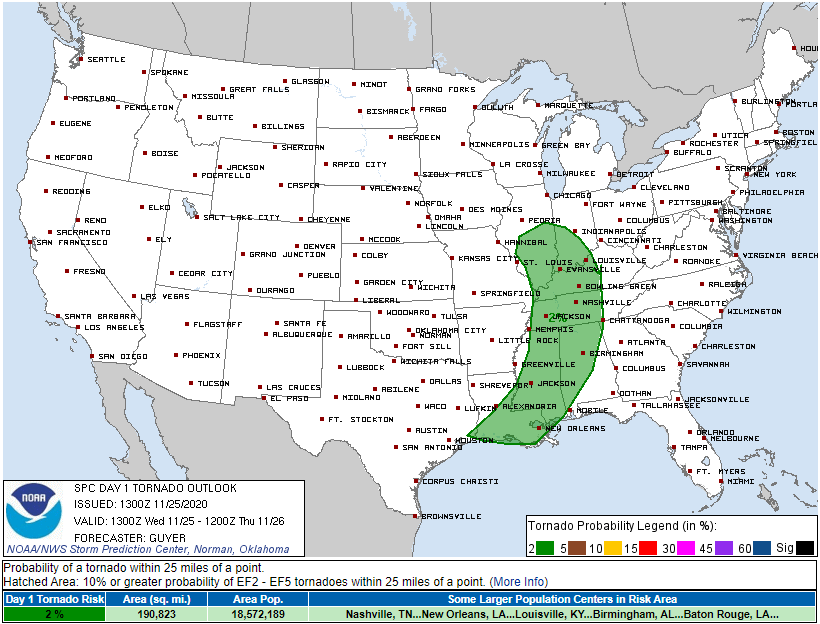 Updates will move to Twitter, as usual, @NashSevereWx.
Never a bad idea to review tornado safety information. Probably won't need it, but just in case.