Rain Incoming
Radar as of 10:22 AM: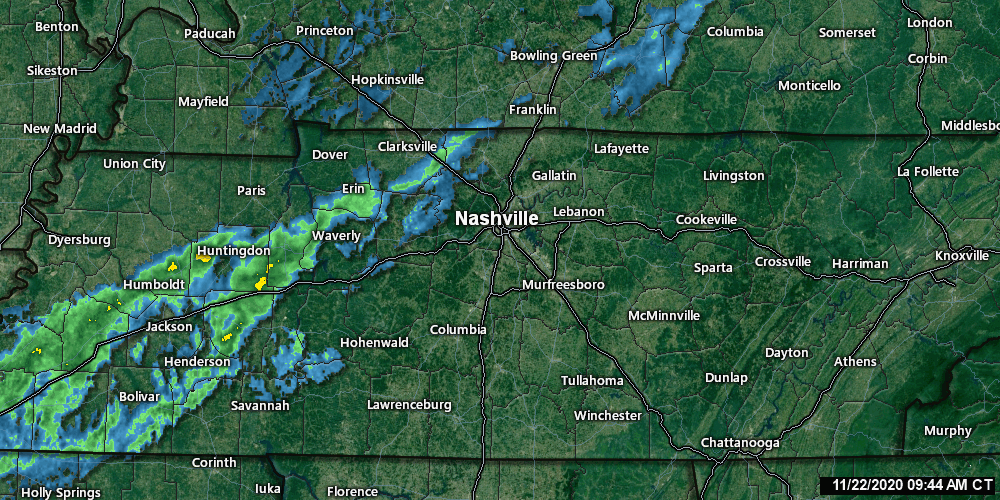 You can check updated radar scans here.
The HRRR model predicts rain this afternoon. It looks like it's predicting more rain than we see coming on radar: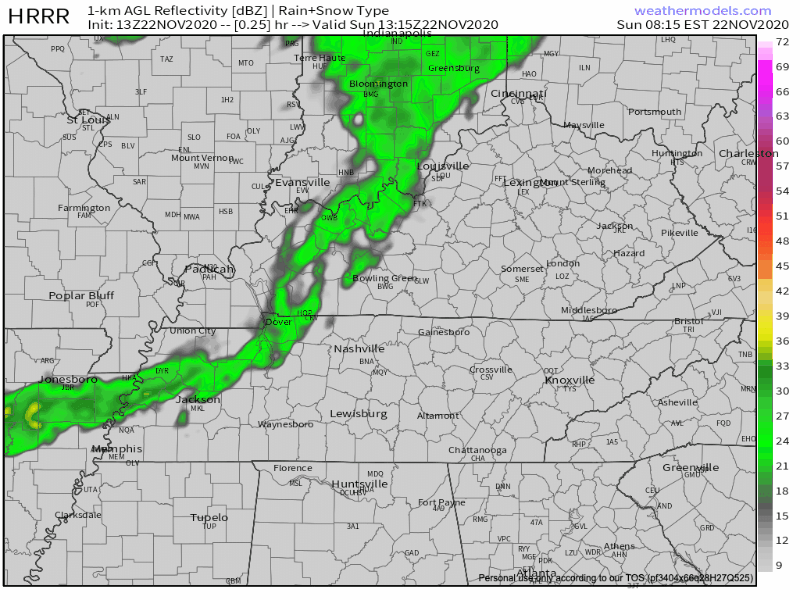 The rain should end around dark. HRRR model is showing about 0.4″ or so (below), but expect less than that. NWS-Nashville expects about 0.25″.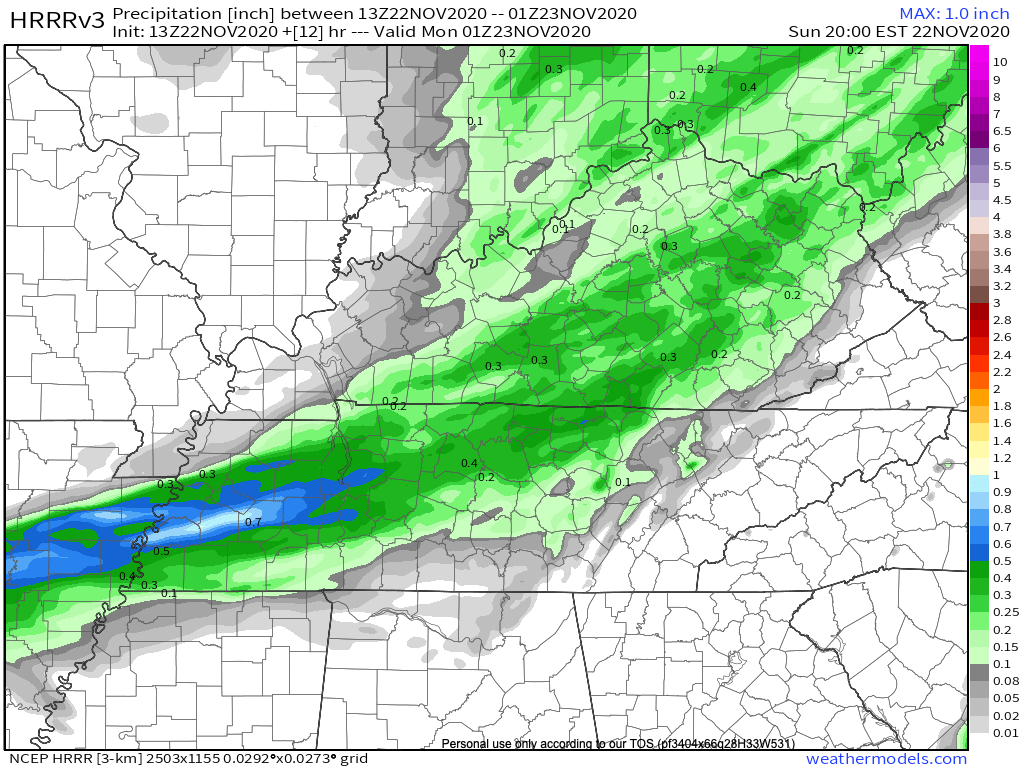 Lightning is not expected for several reasons, lack of instability the main reason. Just rain.
It'll get cold tonight. Winds will be gusty today. Tonight the cold front finishes making its way through Middle Tennessee. Expect wind gusts up to 30mph and will chills plummeting through the 40°s into the 30°s tonight.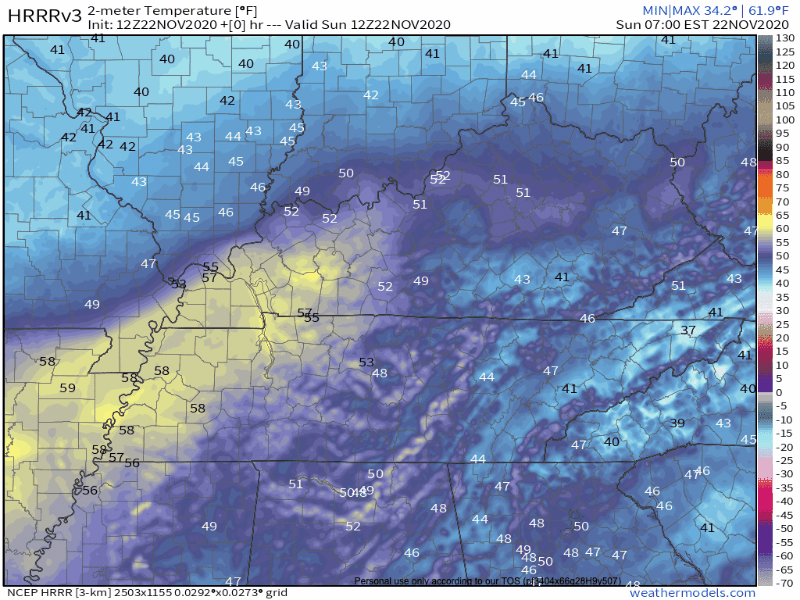 Colder Monday. Warmer Tuesday.
Grab your jackets because high temperatures will barely make it over 50º on Monday. Lucky for us, though, the sun will be out! Monday night wind chills will near freezing, though.
Enjoy the day of cold because warmer air will begin to advect into Middle Tennessee by Tuesday.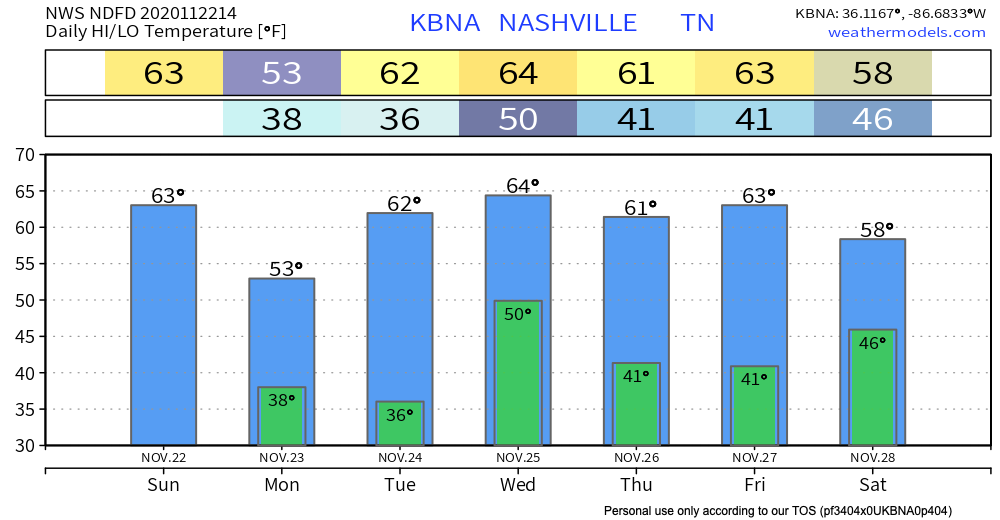 Next Rain &/Or Storm Event Wednesday
Another cold front is poised to pass through on Wednesday. Both the GFS and Euro models show heavier rain.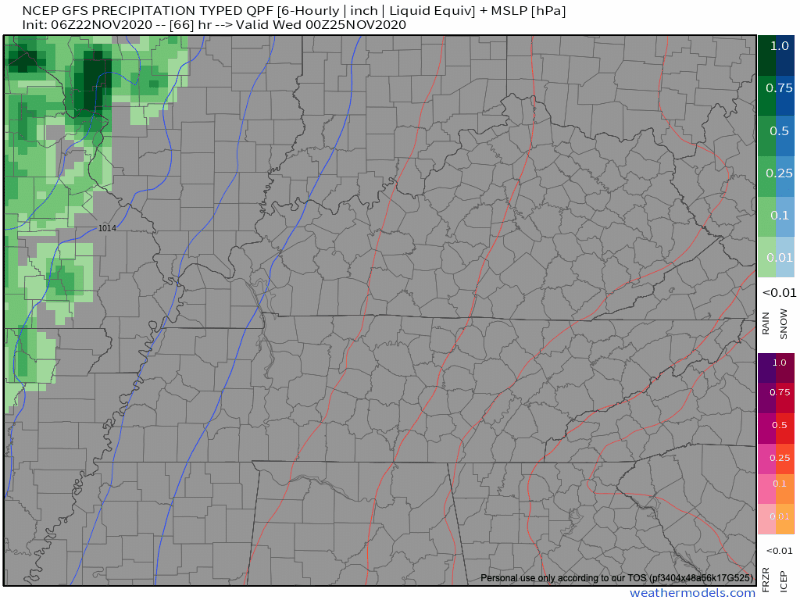 According to the GFS, rain will begin in the early morning hours and peak before lunchtime Wednesday.
The Euro differs slightly in terms of timing: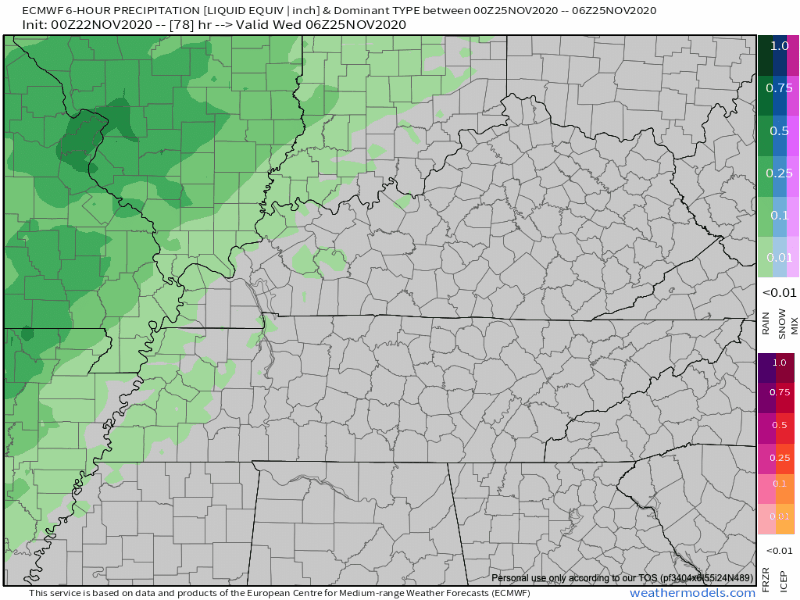 The Euro is running ~6 hours behind the GFS, so rain arrives by daybreak and exits after dinner on Wednesday.
SPC thinks this system can produce severe weather to our west on Tuesday: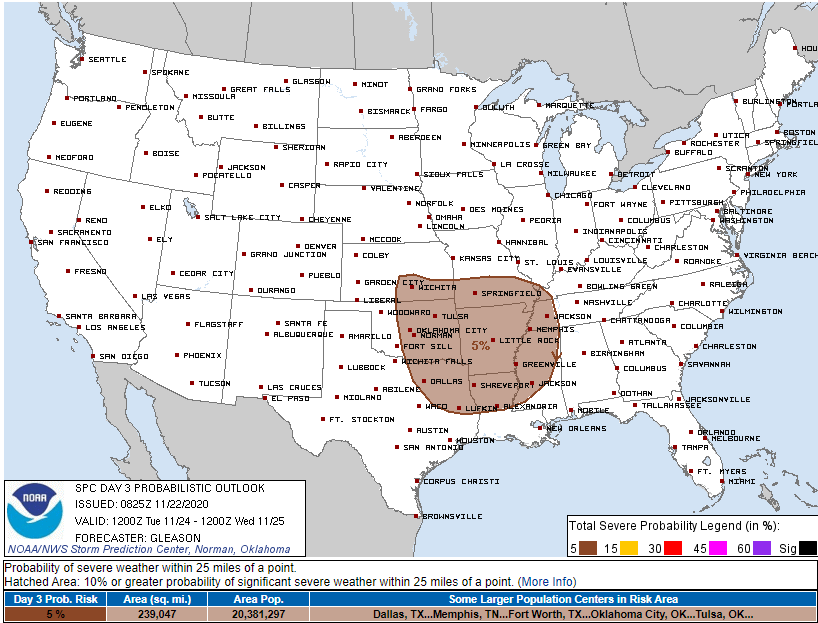 The system arrives here Wednesday. Weather models disagree on timing making it difficult to know whether storm ingredients will align to produce thunderstorms. Right now it looks like storms are unlikely, but we don't really know.
SPC discussed our weather on Wednesday:
an isolated/marginal severe risk may continue across parts of the lower MS Valley, TN Valley, and Southeast. Limited low-level moisture and weak instability forecast across these regions should temper the overall severe risk.

SPC Day 4-8 Convective Outlook Discussion
Thanksgiving Forecast (or Lack Thereof)
Models are confused beginning Thursday into the weekend. Small chances of precipitation remain in our forecast Thursday through next weekend. Best bet is no rain Thursday with a chance of rain Friday and Saturday.