Friday and Saturday: Warm-ish & Sunny-ish
Sun will prevail this morning before some clouds move in this afternoon. You can see them hanging out over West Tennessee in this morning's satellite imagery: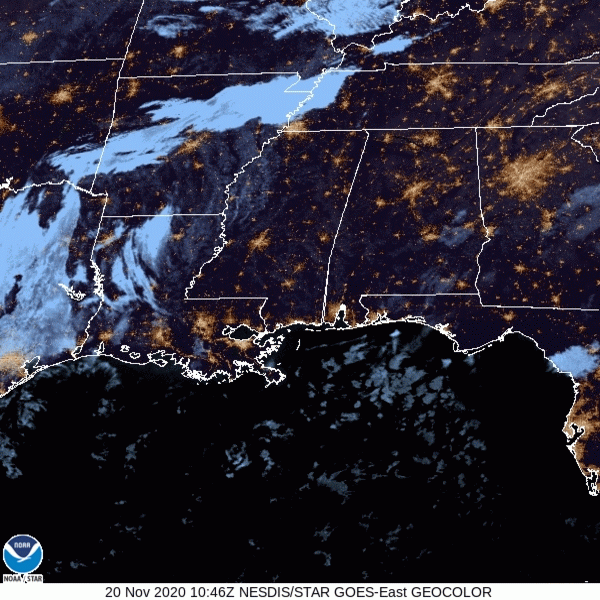 Winds may pick up to 10-15 mph today.
High temperatures will approach 70º. This will be closer to the record (78º) than it will be to the average: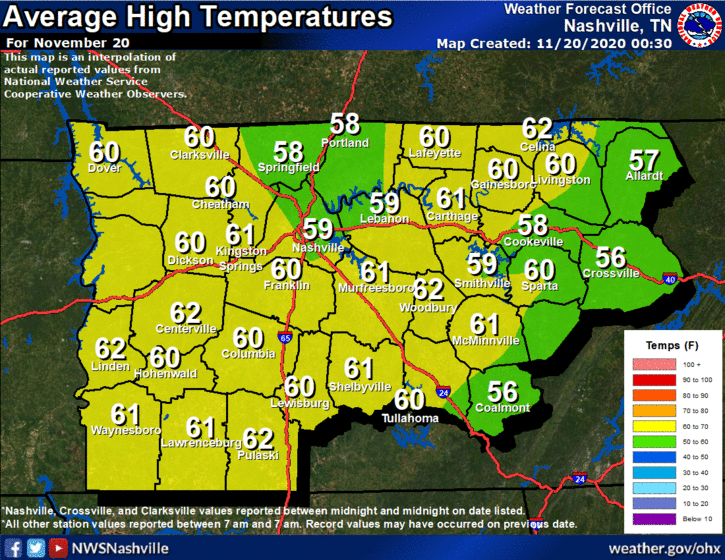 Disclaimer: we aren't going to be close to breaking the record today. I simply thought it was an interesting factoid that you can use to "wow" your friends.
Tomorrow appears to be a rinse and repeat of today, although additional cloudiness will develop as the day progresses.

-NWS Area Forecast Discussion
Plan outdoor weekend activities for Saturday for maximum enjoyment and sunniness.
First Rain: Sunday
A cold front will push through Middle Tennessee during the day Sunday, bringing some rain along with it.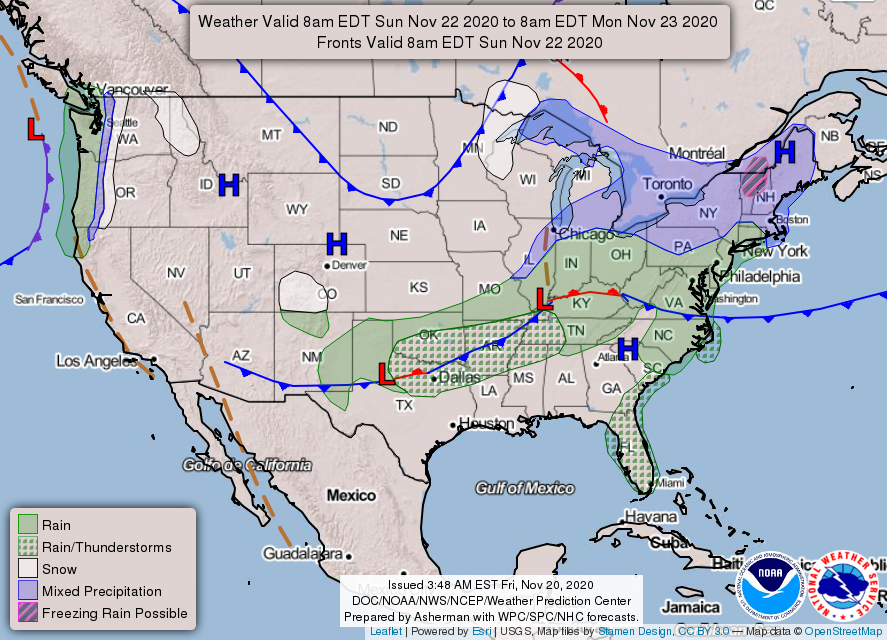 We aren't in the outlook for anything severe right now. Maybe a rumble of thunder or two, but that's about all.
Preliminary rainfall totals from the Euro model show 0.5-1 inch of rain falling throughout this event. Enough for a good soaking, but not enough to raise concerns about flash flooding.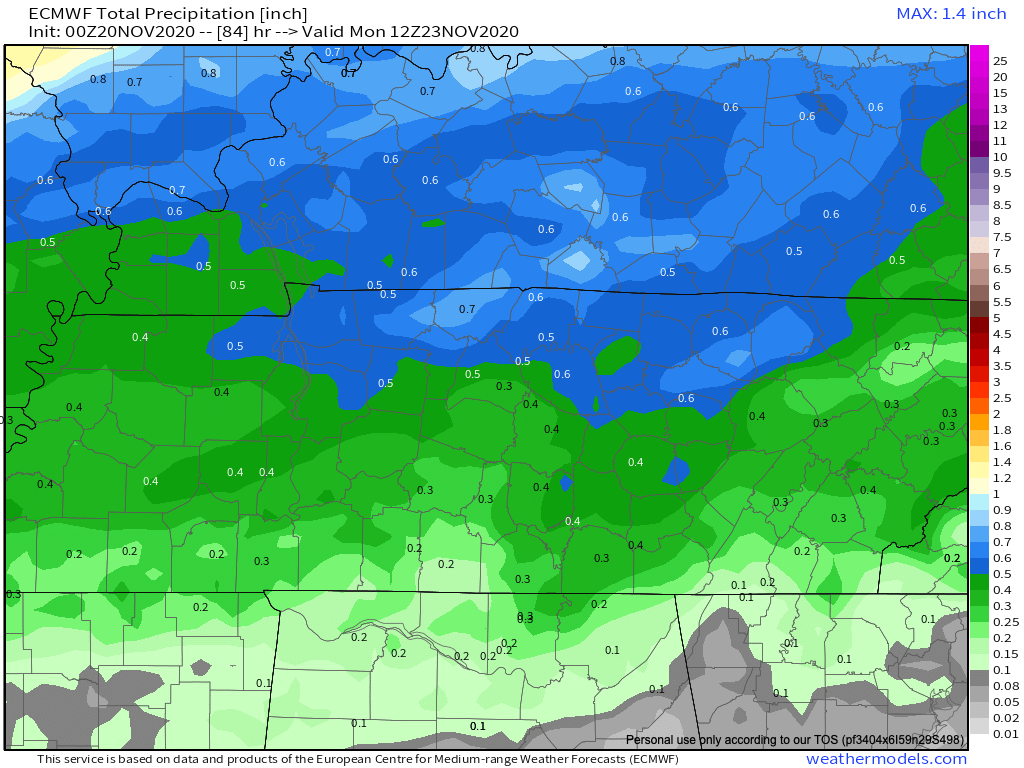 Models are in decent agreement about timing of the showers. Expect rain to begin mid-day and taper off overnight Sunday.
Monday morning we will wake up to much cooler temperatures.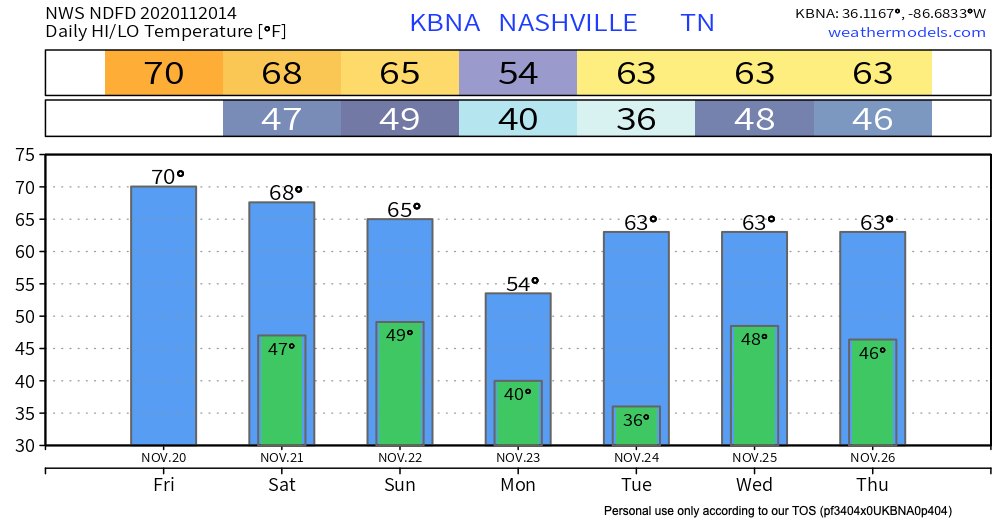 Second Rain: Wednesday
A little too far out to predict. Right now it looks like the event will just be rain showers. Instability remains to our south for the most part. Though, we can't completely rule out a few thunderstorms.
We will be watching to see if the instability moves north into Middle Tennessee. That will increase our chances for severe weather.
Of course, we will keep you updated as the timing gets closer.
Finally, a Word on Sn*w
We are entering the time of year where apps believe they can predict snow chances 10+ days out. Please don't get your hopes up. Don't let this be you: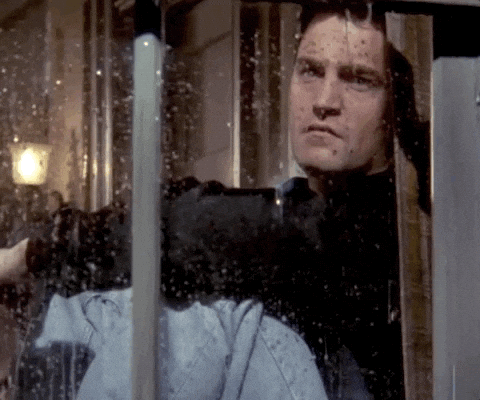 Enjoy your Friday!