It's Friday Eve! We're warming up today with a high 69 degrees and clear, sunny skies.
It's quite windy today due to a south wind at 10-15mph gusting as high as 35mph.
Due to these dry and windy conditions today, fire danger is high putting Davidson County in a Red Flag warning from 10am-6pm.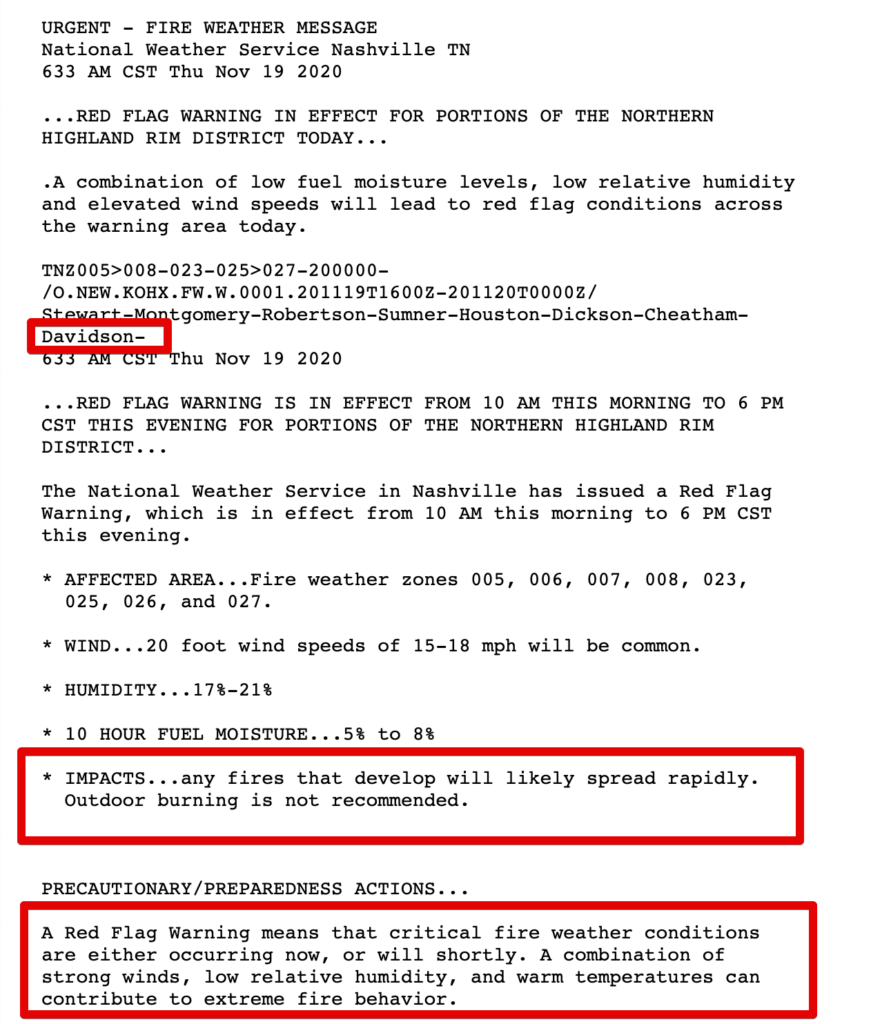 Rain Free Next Couple Days
Friday and Saturday will stay sunny and clear for us to start off the weekend.
Friday will have a high of 69 degrees, just like today, but less breezy.
Saturday will be a little more cloudy, but still mostly sunny. Just one degree cooler with a high of 68.
Rain Chances Return Sunday-Next Week
A frontal boundary will move through on Sunday, increasing rain chances in the afternoon hours into Sunday night. Rain chances decrease rapidly after midnight.
High temperatures behind the front will be cooler, upper 50s to low 60s.
Another system could impact us mid-week next week. This would bring another round of showers. Exact impacts are uncertain at this time.