Few degrees warmer than Tuesday with a high approaching 60 and bright sunshine.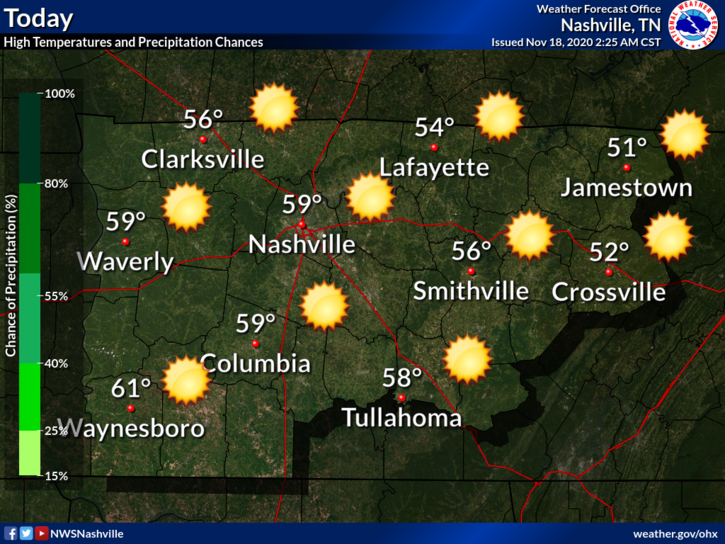 Notice the "Blue H" over Kentucky.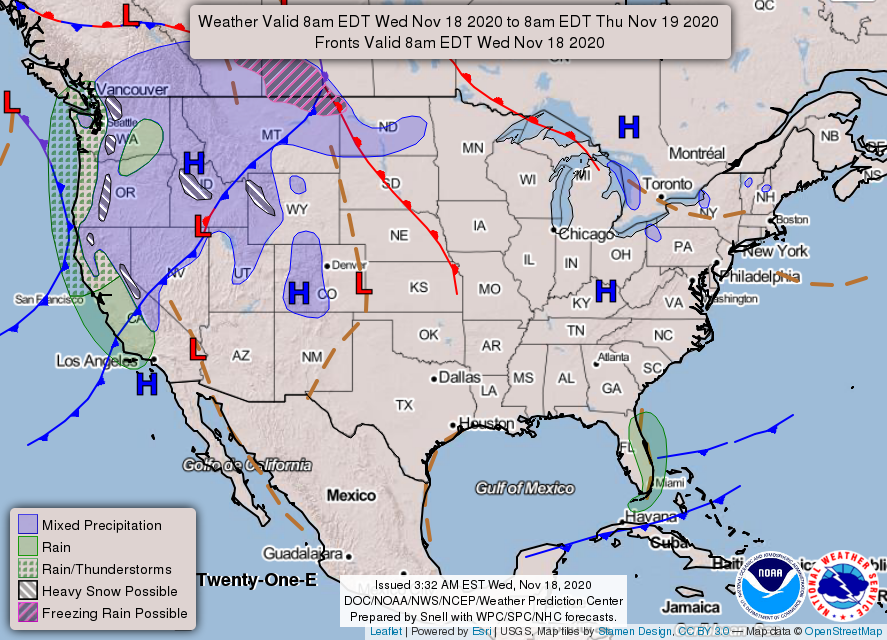 If you're a dry weather fan, that "H" is your friend. It prevents air from rising, which is how showers and thunderstorms form.
Good news is that high pressure will stick around through Sunday.
SFC/LL high pressure will remain in control well through the weekend, as well as upper ridging which builds later today. This will give us dry condition with those warming temps through most of Sunday.

NWS Nashville AFD 11-18-2020
And that warming trend…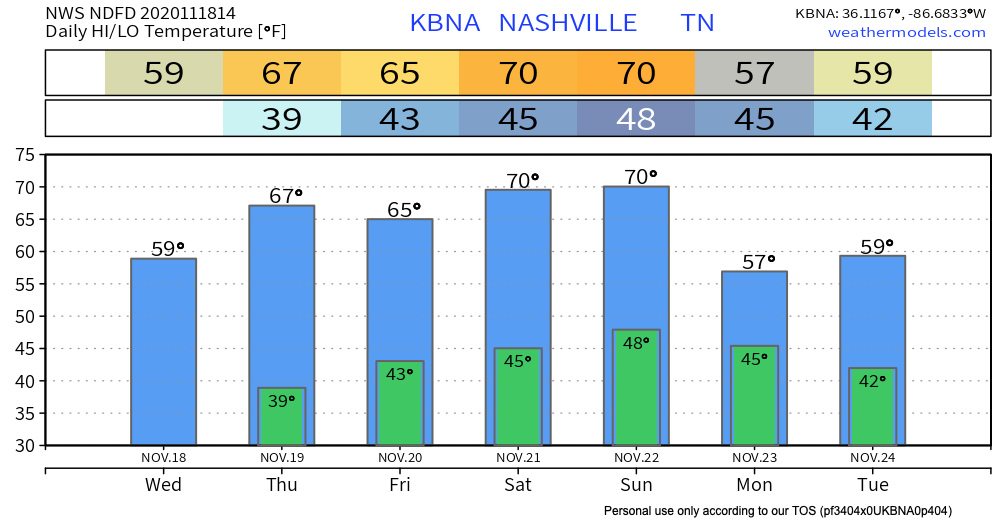 Highs near 70 this weekend!
Rain Returns Late Sunday/Early Monday
Models have come into better agreement with the timing. Both the Euro and GFS predict a late Sunday/early Monday morning event.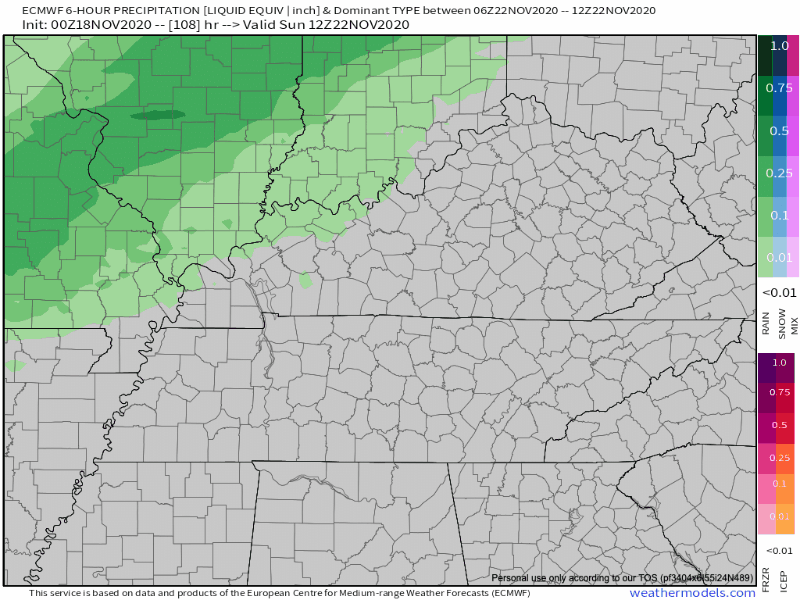 Best guess ETA this far out appears to be midnight to 6AM Monday morning. Expect changes to this as higher-resolution models become available.
Good news: We don't expect this to be particularly heavy nor do we expect any severe weather.
For now, get outside and enjoy these dry days.