"Our best guess is that Jordan is in the area immediately near his home in Joelton, but the reality is he could be anywhere….Search your property….Even if you see something that looks out of place and you think this isn't significant, it might very well be significant." See the video below. They think he may be in a shed, outbuilding and they're asking Joeltonians to search your property, look under a car.
It's going to be really cold tonight.
---
Sunny, Chilly, Dry Tuesday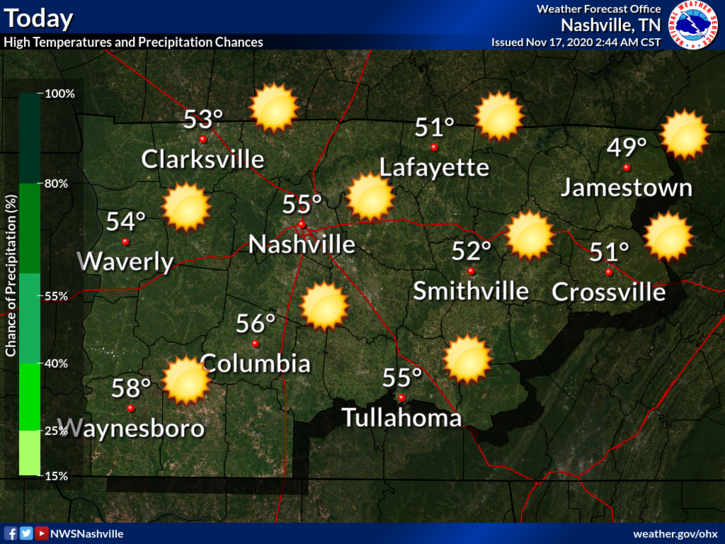 See the cold front sitting over Kentucky?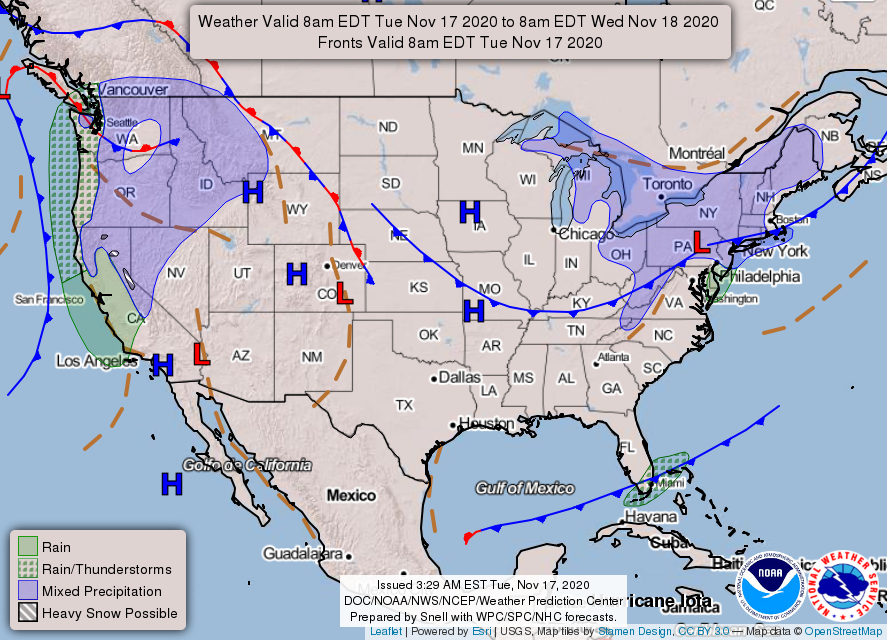 It will push down into Middle Tennessee today and bring us a swath of cool, dry air.
Dry, you say?
Yes, dew points will be in the 20's all day today, way off the scale: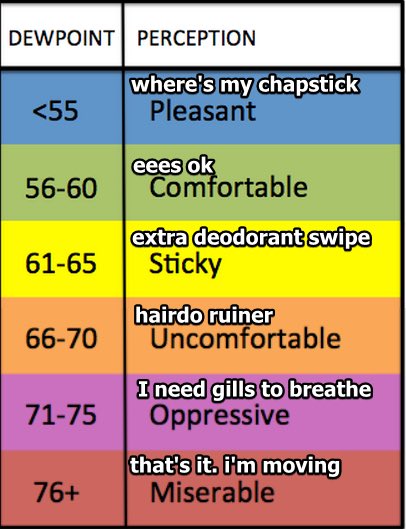 We've been warmer than average these past few days, so today's temperatures will feel unusually cool. Tuesday's high will hover around 55º. The "warm" temperatures (in the yellow & orange) don't quite make it to us today: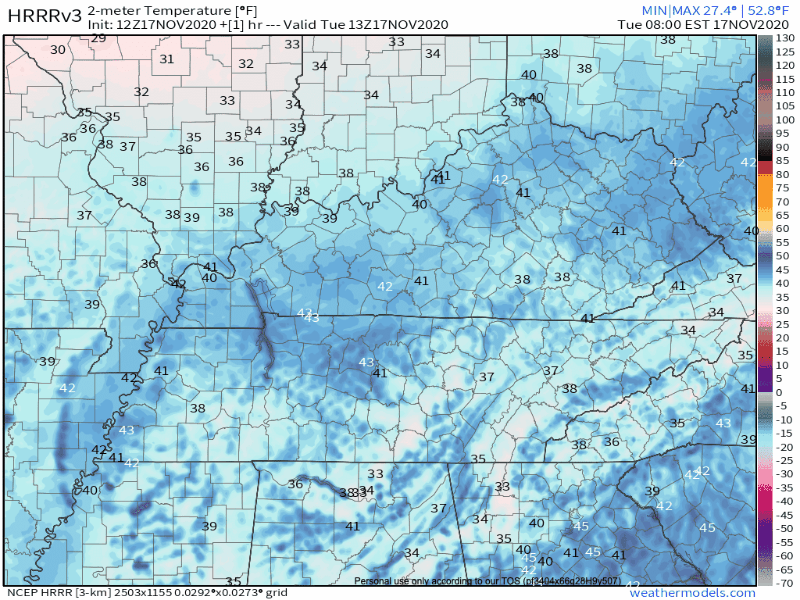 Lows will dip to right around freezing tonight. Be sure to cover wanted sensitive plants before you head to bed!
Next Chance of Rain Sunday Night/Early Monday
High pressure will fend off rain for at least the next few days.
Temperatures will heat up a bit Wednesday–all the way to 58º. Then, a gradual warm up will continue until next weekend.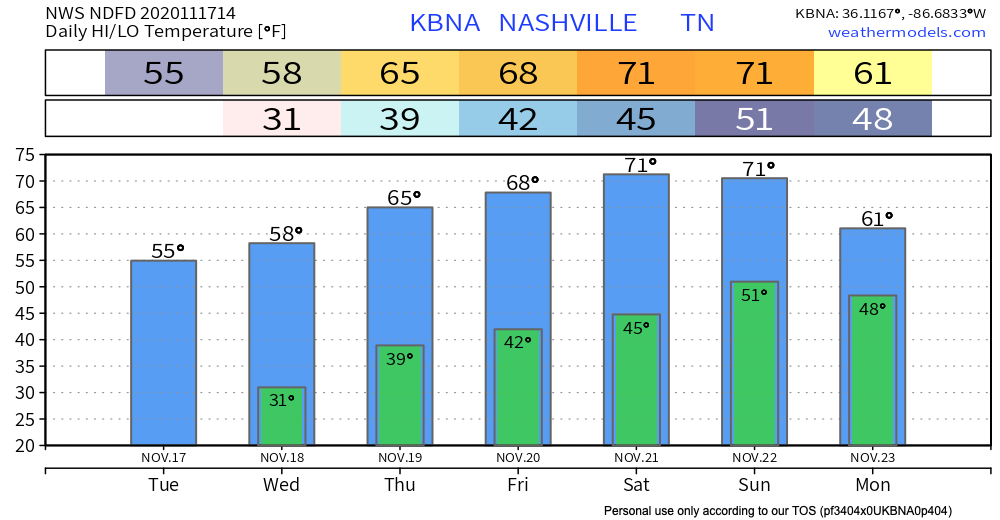 Sunday night/Monday morning, a cold front is expected to move across Middle Tennessee. This system will bring us the next chance of rain and cooler temperatures.
The event is still far away in unreliable-model-land. Specifics on timing and impacted locations will come later this week, and the Sunday night/Monday morning time frame may change.