Perfect Saturday
No rain during the day. Mostly sunny and 70!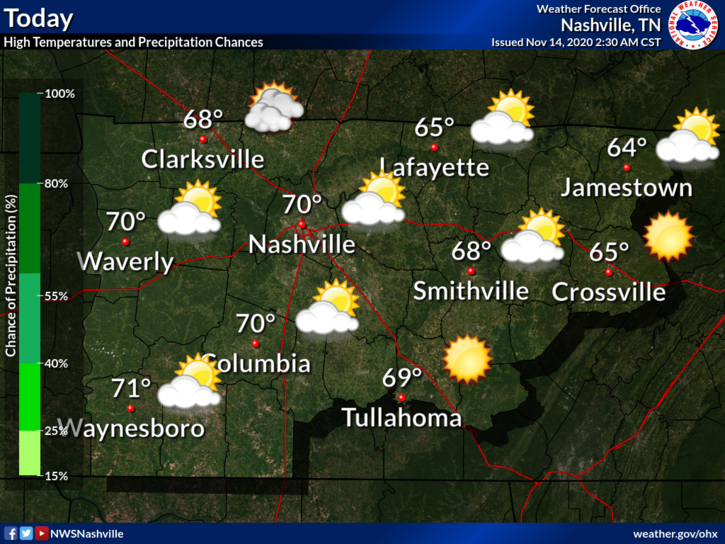 Details on the Rain
A wind advisory has been issued for the overnight hours.
A cold front will swing through overnight. Showers and possibly a thunderstorm will accompany it.
ETA? HRRR Model predicts a broken line of showers between 2AM-7AM, although a stray shower before then is possible.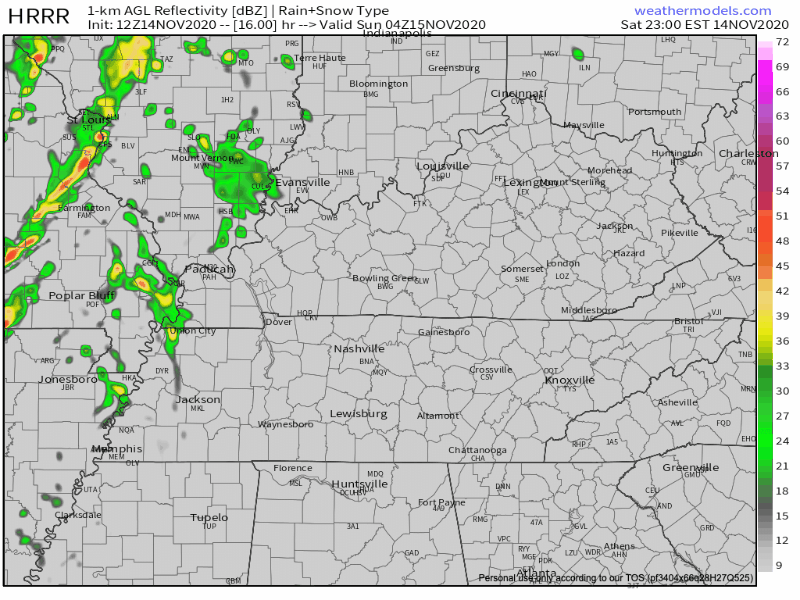 How much? Not looking at any significant totals, 0.10″-0.25″ likely. Individual rain gauges will vary.
Severe Concerns? We don't think so and neither does NWS:
Jet structure ahead of the front really strengthens tonight, as helicity values shoot way high and 0-6km bulk shear pushes 50kts. But as with the last few runs of several different models, virtually no instability showing up… Even without any good instability, parameters are there for isolated storms.

NWS Nashville AFD 10-14-2020
No storm fuel means no severe weather. SPC has the tornado probs well to our west.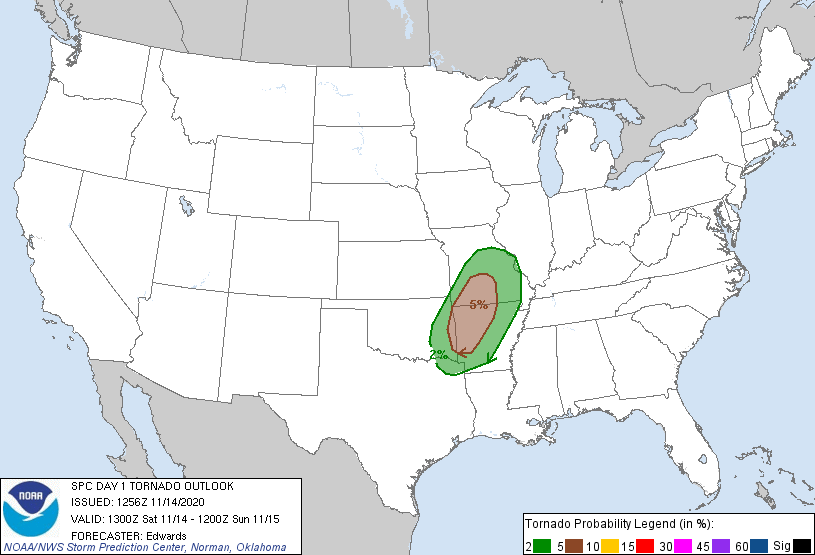 Non-thunderstorm winds will be a factor though. Gusts of 30-35mph are possible.
Good News
Rain should move out by mid-morning leaving the rest of Sunday dry with a high of 63. Perfect for raking the leaves blown down by the gusty winds.
Dry and Cooler Next Week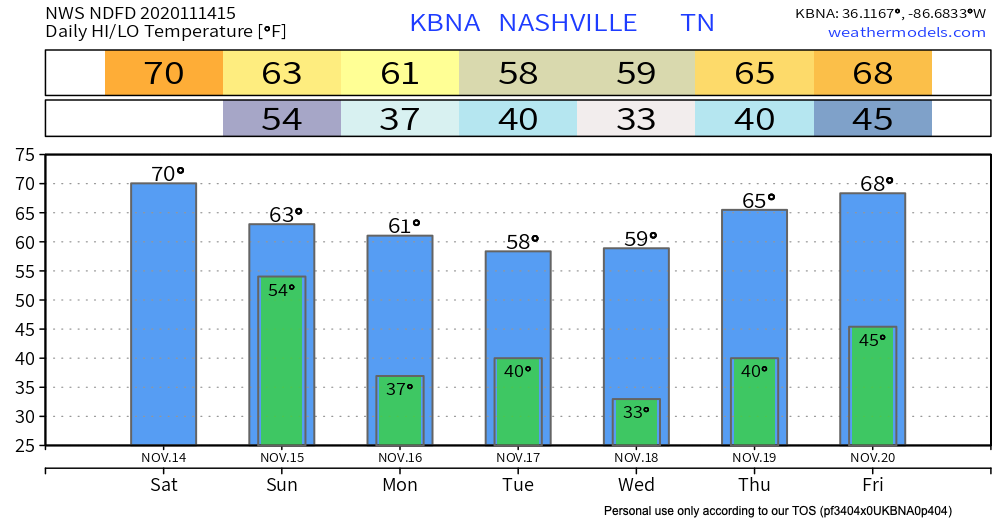 No rain expected the entire week but it will feel much more like fall. Upper 50s for highs Tuesday/Wednesday with near freezing temps Wednesday morning.
For now, have a great weekend!