Veterans Day
First and foremost, we want to honor and thank those who have served and are currently serving our country on this Veterans Day. Thank you.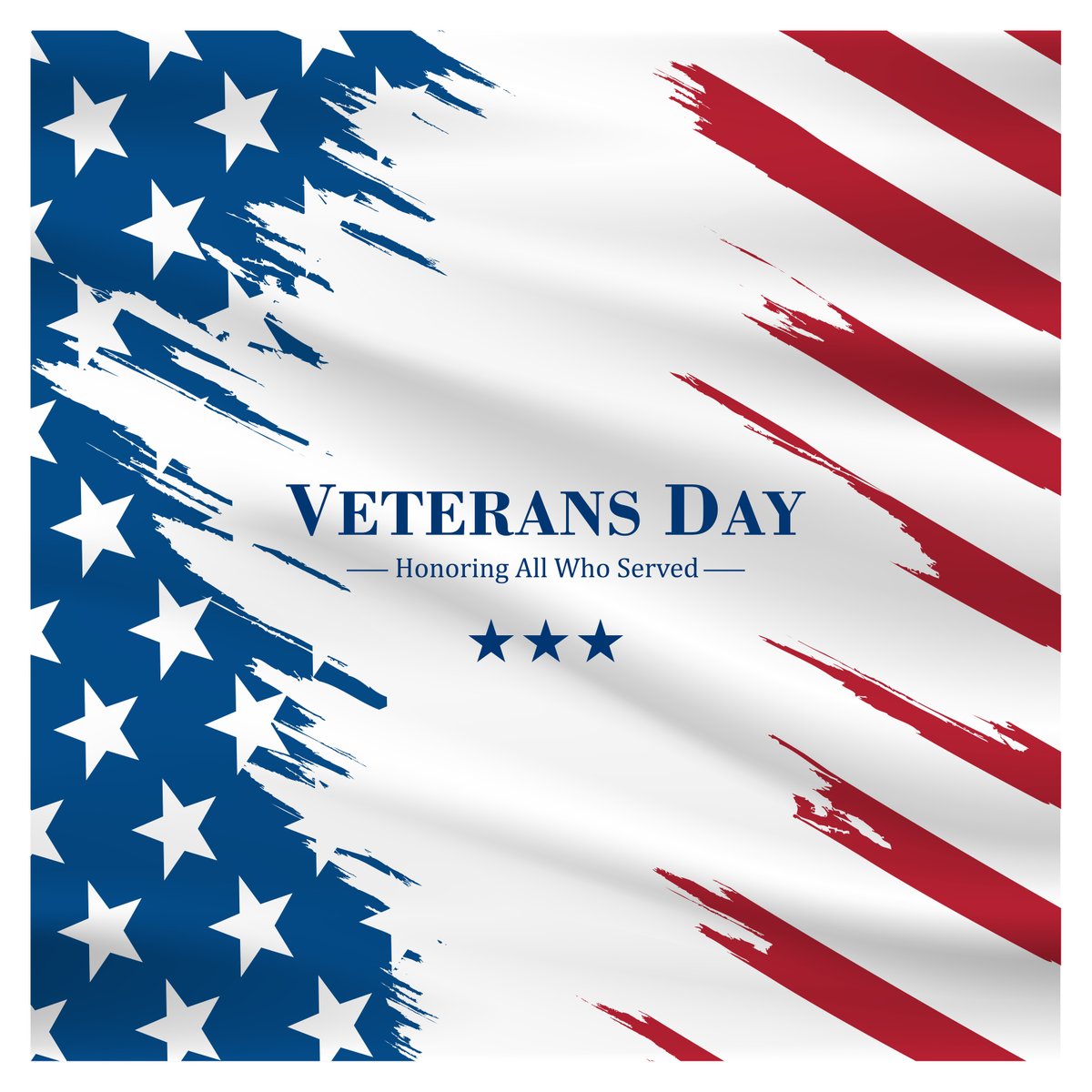 Cold Front Swings In
If you stepped out early this morning, you could probably feel the immense amount of moisture in the air. Good news: that's all leaving us today.
A cold front has begun moving over the area this morning bringing dry air behind it. Our dew point temperatures will drop significantly throughout the day, making it feel a lot more comfortable out.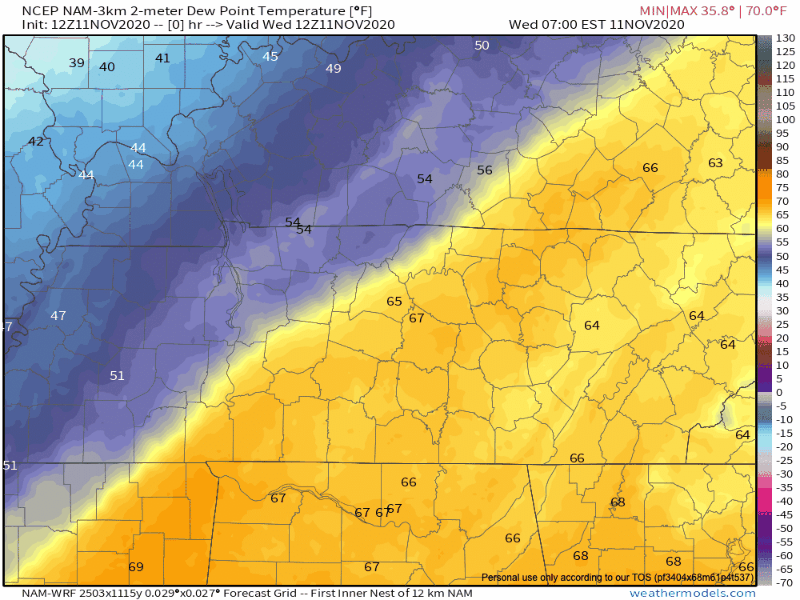 This front will gradually make its way towards the Southeast by this afternoon into tonight, so temperatures this afternoon are only projected to reach the lower 60s.
Lingering cloud deck over the city will also move off to the east as cooler air moves in.
The rain will also stay to our east this afternoon leaving us with parting clouds into tonight.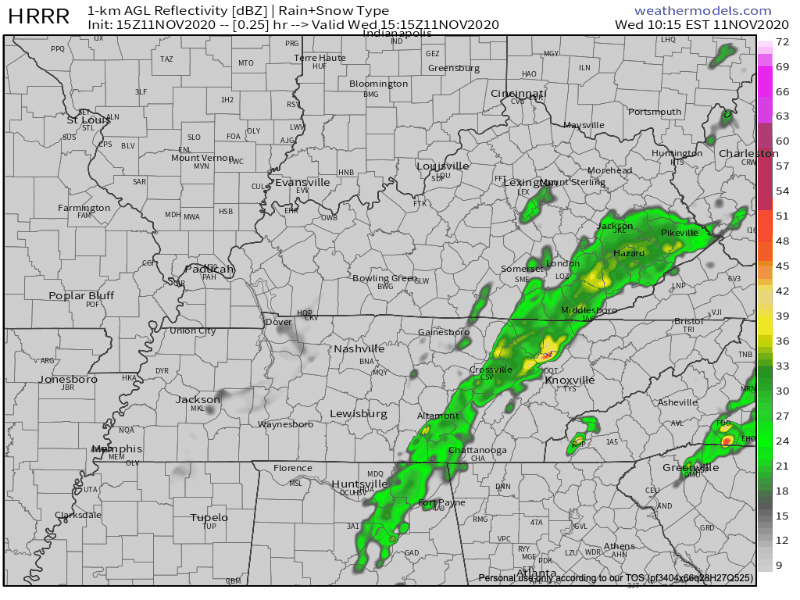 Pleasant Tomorrow and Friday
Dry weather will make a return tomorrow and stick around until the weekend. Temperatures will be knocked down closer to our average this time of year, with highs in the mid-60s.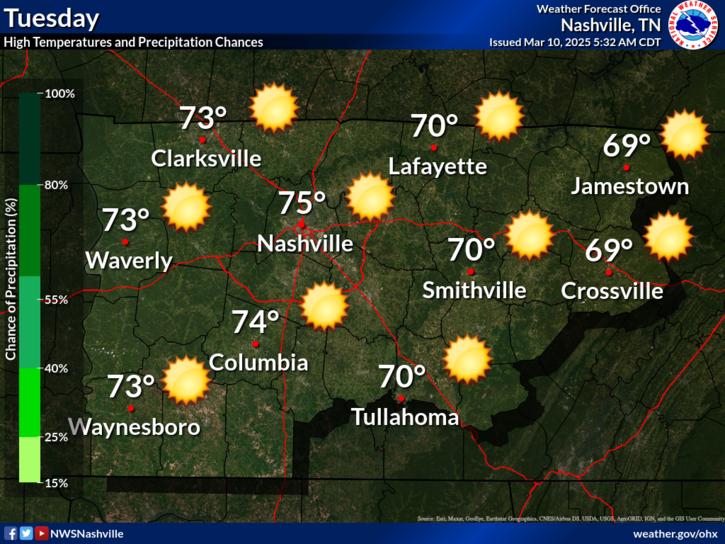 Sun returns for much of the day on Thursday and Friday and a bit cooler on Friday in the lower 60s.
Tropical Storm Eta / This Weekend
Saturday look to be our warmest day this week in the lower 70s. There is a slight chance for a passing shower on Saturday, but mostly sunny skies expected.
Tropical Storm Eta is staying SE of us and shouldn't impact us here in Middle Tennessee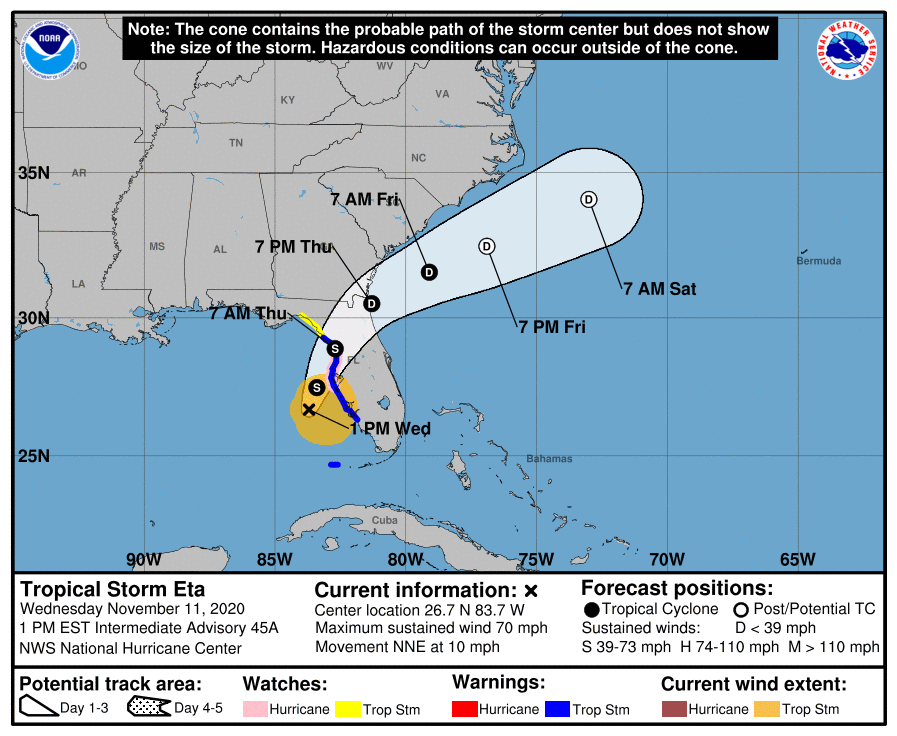 Next chance of showers likely to return Sunday night as another cold front swings in from the north. This frontal system will drop our temperatures even further than what we've been seeing, with highs next week just barely touching 60 degrees.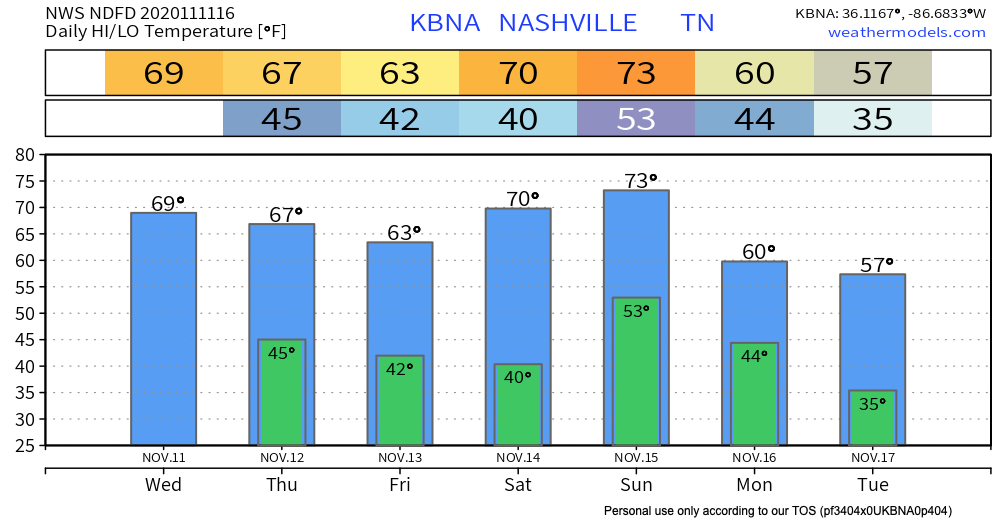 And to anyone with plants outside, this next one is for you!
"…and chilly airmass behind this front, so another round of frost and freezing temperatures appears possible early next week."

NWS Forecaster's Discussion 11/11/2020
As always, check back for updates to the forecast and be sure to follow @NashSevereWx on Twitter!