Our first rain chance in a week comes to town today.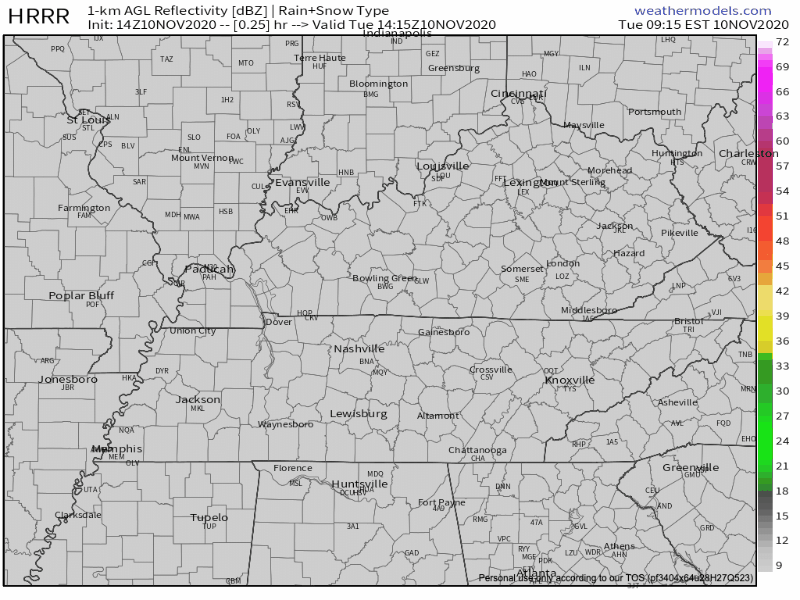 Light, short lived showers could come about at anytime this afternoon due to continued warm air advection bringing dew points into the upper 60's.
A weak thunderstorm is possible tonight before 11pm, but more likely between 11pm and 5am. Storms will not be severe and you do not need to worry about them. Severe threat is very far off to our northwest:
High temperatures today are still unseasonal at 78 degrees.
Rain Chance Increases Wednesday
Showers are likely before dawn Wednesday morning.
Showers should end by/before 1pm Wednesday.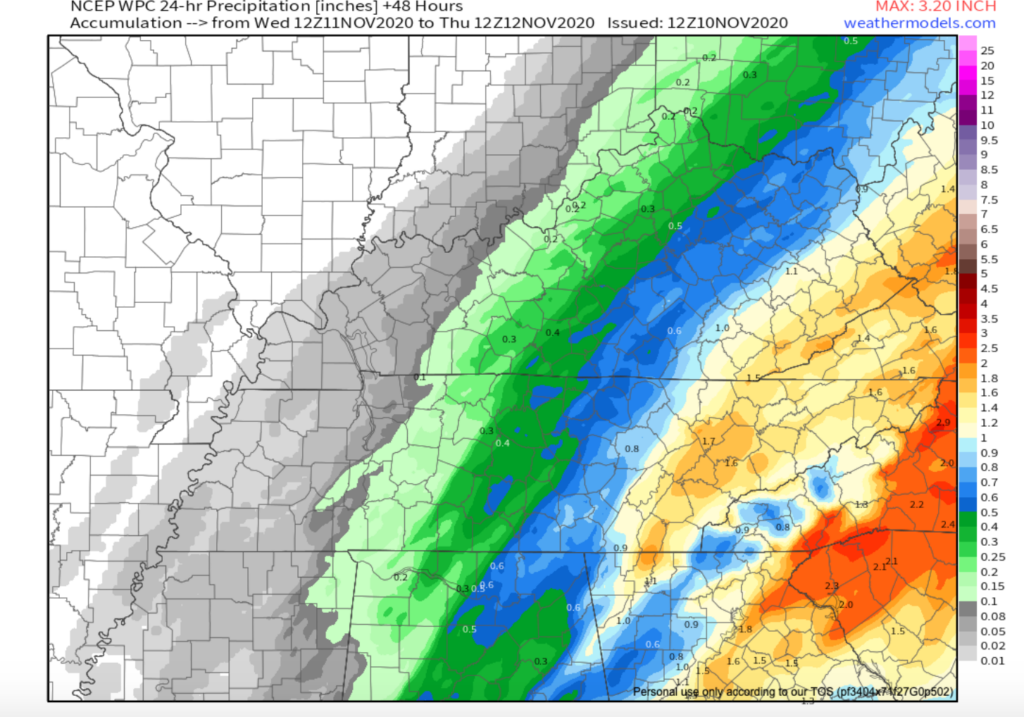 A cold front will release a north wind in Middle Tennessee. Wednesday's high will be about 10 degrees colder.
Clearing Up for the Rest of the Week
We clear up and cool off Thursday and Friday.
Thanks to the cold front on Wednesday, temperatures on Thursday and Friday will be in the mid/high 60's.
No chance of rain for either of these days will bring clear, sunny skies as well.
Tropical Storm Eta
Some models predict moisture from Eta will bring quite a few showers and storms late Saturday into Sunday. Other models keep us dry until with maybe just a few showers late Sunday into Monday.
Uncertainty is causing forecaster caution. They're putting rain chances this weekend in the slight to low chance category. More updates to come as the forecast matures.