Patchy morning fog gave way to sunshine.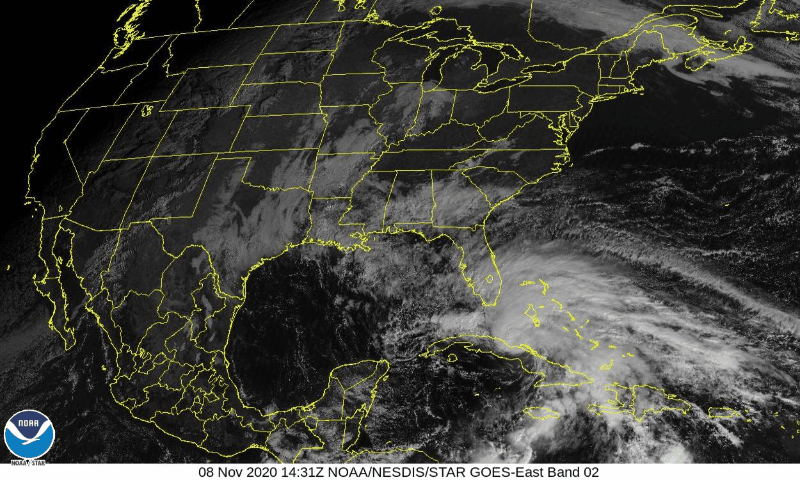 We hit the record high yesterday of 80!
We'll probably come a few degrees short of it today. Forecasted high is 81 while the record is 83 (2005). Perfect for a noon kickoff. Don't think the visiting Bears will mind.
Few more clouds Monday but that's about it. The November warmth continues with a high near 80.
Welcome Back Rain
An approaching cold front from the northwest along with help from Eta will spark some showers and maybe a weak thunderstorm (no worries).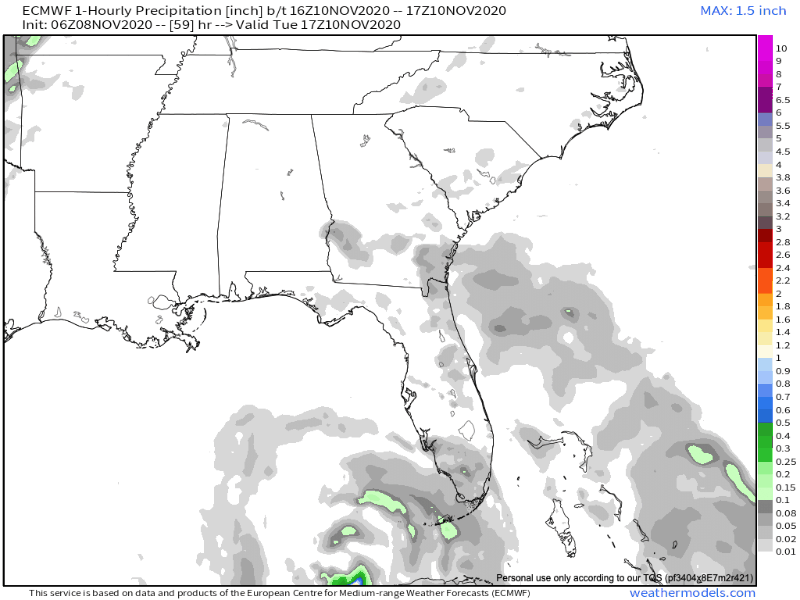 Rain ETA as early as noon Tuesday with a departure around noon Wednesday.
Models agree more with amounts than timing. Euro (above) wants to keep moisture around a little longer than the faster GFS.
Doesn't look to be a washout. 0.1′ to 0.25″ on average. Locally higher amounts are possible with any overachievers. This rain should be spread out over 18-24 hours so it may not rain you out.
In short, Wednesday looks drier west of I-65 and wetter to the east. WPC QPF through Thursday morning is reflective of the slowing frontal boundary… Nashville Metro and areas west may only receive 0.10″-0.50″. A rumble of thunder cannot be ruled out, but organized thunderstorms are not expected.

NWS Nashville AFD 11-08-2020
Cooling Off
Temperatures will cool a bit beginning Wednesday night when the cold front passes and a north wind takes over. Upper 60s for highs with a return to mornings in the 40s.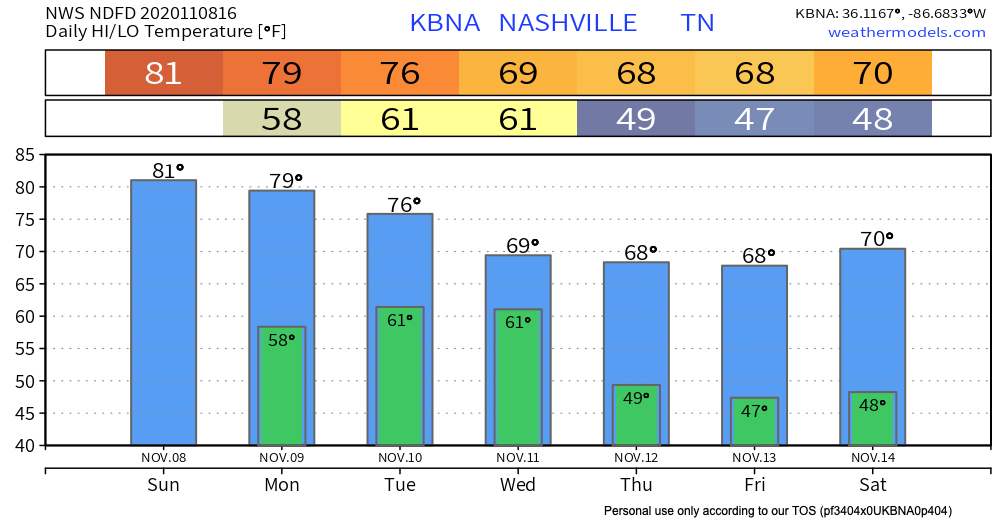 More rain is possible next weekend but details are pretty fuzzy (maybe Saturday?). For now, enjoy these November 80s!